10 indie publishing predictions for 2018
As the year draws to a close, I'm looking back on my various successes and failures, and trying to draw up a plan to help my books gain more readers in 2018. Any kind of goal-setting and planning involves a little bit of crystal-ball gazing. Using my experiences of what's been working for me and my author friends, as well as trends observed in the wider publishing industry, I'm making these 10 predictions for indie publishing in 2018.
An author's indie publishing predictions
The week between Christmas and New Year's Day is always a good time for reflection. Here's what I see coming in 2018.
Enhanced eBooks will gain traction.

More retailers will offer paid ads.

Adult fiction will become primarily digital.

Facebook will become less effective for authors.

Authors who build communities will win.

Niche genres will multiply.

Authors will work together more.

Audiobooks will get bigger and better.

Amazon imprints will continue to dominate.

Authors will become publishers.
Read on for details on each of these indie publishing trends.
1. Enhanced eBooks will gain traction
Although there have been a few experiments so far, the technology for creating truly immersive eReading hasn't quite come into its own yet. But it's getting there.
Enhanced eBooks can include video, moving covers, advanced navigation and interactive experiences that can create a truly new reading experience. With the rise of interactive fiction, more readers will start looking to actively engage with the unfolding of a story.
Prediction: I predict that 2018 is the year authors really start experimenting with enhanced eBooks.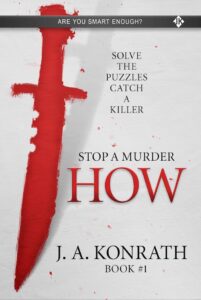 As an author myself, I suggest you:
Consider how your own work might benefit from some kind of enhanced formatting or additional content.
Create some small enhanced eBook experiments to try in 2018.
Look at ergodic concepts like J. A. Konrath's interactive puzzle books where readers solve the crimes and try to stop a serial killer.
2. More retailers will offer paid ads
My second indie publishing prediction has to do with ads. With more and more authors seeing success through Amazon AMS ads, it stands to reason that other retailers will adopt a similar model. After all, this is an additional revenue stream for the retailer, and one authors are begging for.
Prediction: In 2018, I see Apple and Kobo expanding their merchandising opportunities and exploring new ways to help authors reach their readers.
To take advantage of this, you can:
Learn the ins and outs of Amazon ads now, so you can adapt when the program is updated.
Contact other retailers and find out what merchandising opportunities they have.
Stay up-to-date with all your retailers to be the first to know when new opportunities arise.
3. Adult fiction will become primarily digital
This shift is already well under way, as more adults are choosing to read on their smartphones, eReaders or other devices. eBooks are cheaper, more portable and the reading experience can be as good or better than a print book.
Prediction: Print definitely has its place in the market, but for adult fiction, that place will continue to dwindle.
To stay in step, you could:
Stop chasing print distribution
Make sure your books are correctly formatted and available for purchase or borrowing on the major digital retailers. Focus on learning how to sell more eBooks.
Expand your offerings
Use bonus content, bundles and enhanced eBooks to create a unique reading experience that can't be had with paper.
4. Facebook will become less effective for authors
With Facebook announcing upcoming changes to the way content from pages and brands will be displayed, the platform is rapidly becoming a "pay-to-play" space. With fewer people seeing your organic posts than ever before, and PPC (pay per click) ads becoming more expensive, it's time to start rethinking your Facebook strategy.
Prediction: With the exception of some of the top authors, most indies won't have the money to compete on Facebook.
A few things you could try:
Make it members-only
Create a private fan group — groups usually have more engagement on the Facebook timeline than pages.
Experiment with other PPC ads
Amazon AMS ads and Bookbub PPC ads are still a relatively inexpensive way to reach readers.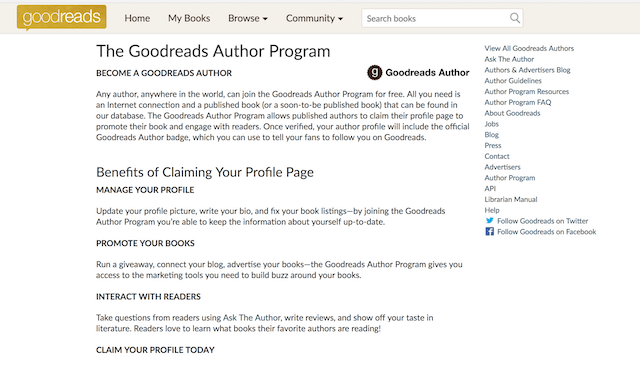 Get off Facebook!
Research different social media platforms and find one that's a better use of your time. Personally, I'm loving Goodreads and Instagram right now.
5. Authors who build communities will win
This indie publishing prediction represents a strategic shift. It's always been a struggle to find and keep readers, but with paid advertising becoming less effective, it's more important than ever to find ways to cultivate ravenous fans.
Many authors are creating fan communities using Facebook groups, forums, channels and other means. Some authors even run fan events to get readers together in person. Read this Publisher's Weekly post to learn how to do this.
Prediction: Community building will be 2018's indie secret sauce.
To use this in your own work, you could:
Create a Facebook fan group for your books.
Add a discussion forum to your website for fans of your books to chat.
Answer fan questions in AMA posts (Ask Me Anything) on your blog.
Run in-person events where fans can meet you and each other.
Build communities on different social media websites where you can interact with fans.
Use crowdfunding like Patreon to build a close-knit community.
6. Niche genres will multiply
Have you ever heard of LitRPG? No? What about Lesbian Epic Fantasy? Jane Austen Fan Fiction? Mpreg? Highland Historical Romance? These are all genres and subgenres where indie authors are dominating, because they're able to satisfy the requirements of insatiable readers for more and more work.
Prediction: New niche genres will emerge and be dominated by indies.
If you're not seeing much success in your current genre, perhaps for your next series or pen name you could try something different.
Here are some ideas:
Research underserved subgenres in your niche to figure out where you might be able to fill a gap in the market.
Co-author a new series with a writer friend to spread the workload and publishing costs.
Create a secret pen name and try your hand at something completely different.
Drop pen names or series that aren't working.
7. Authors will work together more
With both display and newsletter advertising becoming less effective, authors are looking at ways to tap into their already dedicated fan bases. When authors work together, we can help lift each other up and gain new, dedicated readers.
Many authors are banding together to swap space in newsletters, create genre-centric groups, or are co-writing or using shared worlds to directly introduce readers to their work.
Prediction: Author groups and co-ops will be huge in 2018.
Some ways you could try this:
Start a themed Facebook group in your genre and invite other authors to join.
Create a private Slack channel where you can discuss your genre and organize promotions with other authors.
Curate an author collective where you each promote the other's books.
Co-author a series with another author friend to tap into both your audiences.
8. Audiobooks will get bigger and better
The audiobook market has been growing like gangbusters for the last five years. In 2016, audiobook sales were up a whopping 30 percent, and that number shows no signs of declining.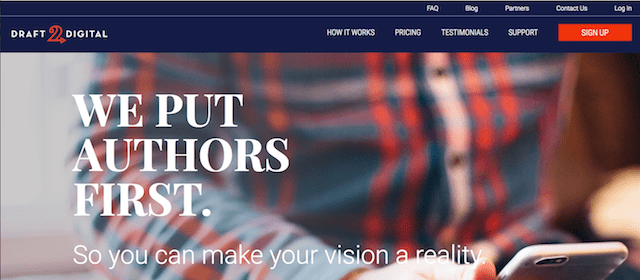 It's now easier than ever to listen to books with your smartphone, and many people are choosing to do this instead of enjoying music while they commute, exercise or relax. With Draft2Digital launching their partnership with Findaway Voices earlier this year, international authors now have an easier route to the audio market.
Prediction: I predict we'll see more audio opportunities in 2018.
To get in on this trend, you could:
Get your books in audio! ACX and Findaway Voices help you source narrators and get a finished product on the shelves.
Experiment with promotions and advertising to grow your audio sales.
Get your books in other formats, too. Are you in paperback or hardcover? Now's the time to get your formats sorted.
9. Amazon imprints will continue to dominate
With its vast array of data on the book-buying public, as well as access to the attention of billions of buyers across the world, Amazon is in the best possible position to engineer bestselling books. That's exactly why it now has 13 imprints producing some of the biggest bestsellers. In 2016, seven of the 10 Kindle best-sellers came from Amazon imprints. That's no coincidence.
Prediction: Amazon will continue to crank out the best-sellers.
You could try to use this through:
Professional representation
Try to find an agent who could pitch your books to Amazon. Not sure where to start? Read this post from Writers & Artists.
Riding someone else's coattail
Market your book in conjunction with a bestselling title from an Amazon imprint, with the goal of having your book appear in their "also-boughts." This will help increase exposure for your book.
Enter a book into Kindle Scout
Kindle Scout is a program where readers vote on manuscripts they want to see published. If your book resonates, it might be picked up for publication by Amazon's Kindle Press imprint. This isn't as lucrative as some of their main lines, such as 47North or Lake Union, but it's been a foot in the door for many authors.
10. Authors will become publishers
My final indie publishing prediction involves rethinking the traditional paradigm. Authors who have reached a certain level of sales are looking for ways to push to the next level.
Approach your career as a publisher would, and look for opportunities to expand your world and widen your net.
Some big names co-write with a lesser-known author. They mentor this young author through the process and in exchange, expand their catalog for less work. Others open their worlds up for fan fiction and spin-off series. Still, others hire ghostwriters to create work under new pen names, in an attempt to replicate success.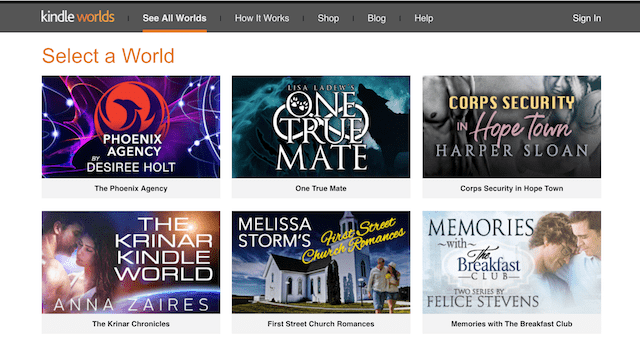 Prediction: Established authors will start thinking like publishers.
If this is you, you might:
Establish your own publishing imprint — read how here.
Consider co-writing and shared world opportunities to help you build your audience.
Look at writing for a Kindle Worlds project.
Create a new pen name where ghostwriters create books based on your direction.
Open up mentoring relationships or other opportunities in your own worlds to other authors.
Phew! If the year goes anything like I predicted, 2018 will be a challenging and exciting year for indie authors. Start thinking now about how you can use these trends to your advantage. Don't worry about using them all — just pick one or two to try in 2018.
Take a look of all your options for selling books online — read my post, "Want to sell books online? Read this first."
Image by: Eli Francis on Unsplash