10 vet blog post ideas for your practice
"The majority of vets don't have time to blog, and they don't see a return on investment. At the same time, they figure that there already are a lot of pet bloggers out there," says Justine Lee, DACVECC, DABT, writer of VETgirl Veterinary Continuing Education blog, podcaster and author of several books. Nonetheless, a vet blog can keep your website fresh and interesting, bring positive attention to your clinic, and brand you as an informed, innovative, and passionate expert. "I urge vets to blog once a month," says Justine.
Monthly. Did you just breathe a sigh of relief? Coming up with a new topic weekly might be intimidating, but one a month is a piece of cake.
Even better, not all of your blogs have to be written. Video blogs can be very powerful, especially with topics, such as new surgical procedures, that are more visual in nature.
So, how do you choose a topic for your first blog? "Don't reinvent the wheel," says Justine. "Things like 'My dog ate this.' Or 'my dog did that.' 'How to train a new puppy.' 'Why you should get your cat tested for kitty AIDS,'" she recommends, adding that people are always Googling basic topics. Another no-brainer: Think about what issues your clients are most concerned about regarding their own pets. What are the most common questions you get? These are all topics for your vet blogs.
Related: Veterinary marketing tips for the digital age
10 vet blog post ideas
If you need additional ideas, consider the following:
Pet weight loss.

Pet nutrition.

Pet dental care.

Care for aging pets.

Your practice's competitive advantage.

Powerful pet stories.

Vaccines.

Seasonal issues.

Memorable clients.

Community concerns.
Editor's note: Need a blog to help promote your veterinary practice? Check out GoDaddy's WordPress Hosting. We handle the WordPress installation, daily backups and core software updates so you can focus on what you do best — caring for our furry friends.
1. Pet weight loss
The Association for Pet Obesity Prevention says that 52 percent of dogs and cats — approximately 89 million pets — in the U.S. are overweight. Increasingly, pet owners are seeking guidance on helping their pets lose weight and stay healthy. You can write a blog about the basics of weight loss and maintenance for pets. If possible, include some personal success stories from your practice.
2. Pet nutrition
A stroll through the dog food section of a pet store can be overwhelming for pup parents, and they also are bombarded with advertisements. A blog — or series of blogs — that takes some of the mystery out of choosing healthy foods for dogs and cats can help promote your expertise in this area. For example, talk about how to read and interpret food labels or provide some recipes for human-grade, whole-based foods that can replace processed dry or canned foods. This is a great opportunity for a video vet blog showing someone preparing the food.
3. Pet dental care
Pet dental care is another hot topic, and this is another great opportunity for a video blog. You can show an actual dental exam, pointing out problems and signs of poor oral health.
Of course, before you show a pet on camera, be sure you get written permission from the owner.
You can use videos like this in a marketing campaign. In this case, for example, you can offer a discount on teeth cleaning for anyone who comes in and mentions the video.
Related: What every business should know about creating discounts 
4. Care for aging pets
Advances in medicine have enabled pets to live longer, so more veterinary clients are interested in ways to help keep their pets healthy as they age. Share a story of an older pet your clinic has cared for since it was a puppy or kitten.
Related: The 10 biggest factors for customer loyalty in vet care
5. Your practice's competitive advantage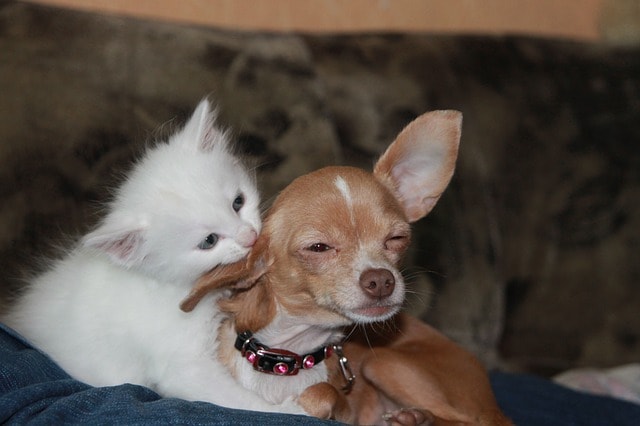 Spotlight something that distinguishes you from the competition. For instance, if you have a specialty — such as an ophthalmologist on staff or after-hours emergency care — a "day in the life" blog about these services can be a fun and creative way to help clients envision how they might use them.
6. Powerful pet stories
Personal stories are powerful, Justine says. For example, you can share a story about a pet's recovery from an accident or injury, spotlight a newly adopted pet and its adjustment to its new family or talk about a client's pup that won a dog show.
You can get an extra boost for these blogs, Justine says, as the owners and their friends will "blast them out on social media."
However, she stresses the importance of getting permission to use any photos. If a goal of your vet blog is to brand yourself as the face of your clinic, share a story about why you became a vet or your first day as a working veterinarian.
7. Vaccines
You can cover topics like what vaccines pets need, what they are and why they need them. Answer key questions like: "Can my dog get the flu?" "What is feline leukemia?" "What happens if I don't get my pet vaccinated?" "My cat never goes outside, why does she need a rabies shot?"
8. Seasonal issues
Keep your vet blog timely. In the summer, write about how to keep pets safe in the hot weather or tips for traveling with your pet. During the holidays, write about how to keep Sadie safe and happy during this busy and often stressful time, the importance of not feeding Fido table scraps or the hottest pet toys for that perfect gift for Gizmo.
9. Memorable clients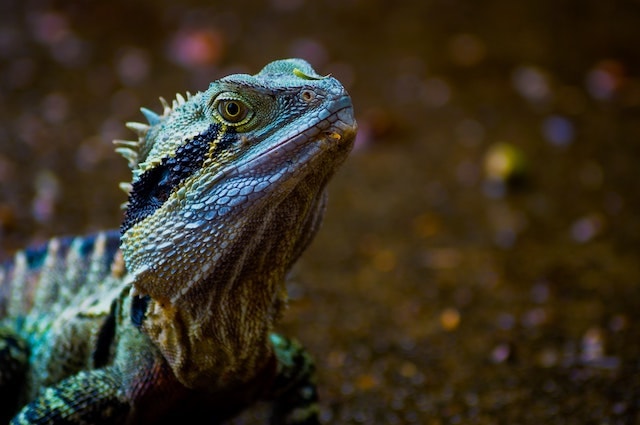 Share the story of memorable clients: a cat that lived to be 24, a certified therapy dog, a seizure alert dog or a cat and dog that are best friends. Talk about unusual animals that people have brought in, and about the pros, cons and laws regarding exotic pets.
10. Community concerns
Consider special concerns in your community, such as hurricanes, flooding or brush fires.
Write a column about how to keep your pet safe in a disaster or emergency situation.
Include bullet points with links to pet-friendly hotels and/or shelters, what should go into a pet first-aid kit and how to pack for your pet during an evacuation.
Finding inspiration
Your vet blog doesn't have to be long or detailed. Instead of repeating information that is available elsewhere, make good use of links. For example, Justine says, the ASPCA Animal Poison Control Center has all kinds of useful information, such as lists and photos of plants that are poisonous to pets and human foods that can be dangerous for your dog or cat. Justine suggests that you can just write a short, personal introduction to the topic, include some bullet points from the center's page, then link to the page.
There's no shame in looking to others for inspiration. Here are a few blogs that might give you some ideas:
Clearly, your blog doesn't have to be a literary masterpiece. But, Justine notes, it should be easy to read and free of medical lingo and technical terms. It also should include lots of bullets, engaging photos and simple language — write for a seventh-grade reading level.