Free WordPress sliders: 3 cool (and free!) alternatives to premium bundled sliders
Slider Revolution and LayerSlider are often found bundled with many premium WordPress themes (along with being separately available to purchase), but they're not the only game in town. Many small businesses need to keep the costs down, so being able to match up free WordPress sliders to your chosen theme is a boon.
In a nutshell, you don't have to shell out for a premium slider or even use a specific theme. In fact, there are many great free WordPress slider options to choose from, all found in the WordPress.org Plugin Directory. What's more, the majority offer functionality to rival the big boys.
In this post, we'll take a look what makes for a good slider plugin, then compare three free WordPress sliders to some common mainstays. We'll also talk about what makes them superb alternatives to the usual suspects. Let's dig in!
What to look for in a suitable slider plugin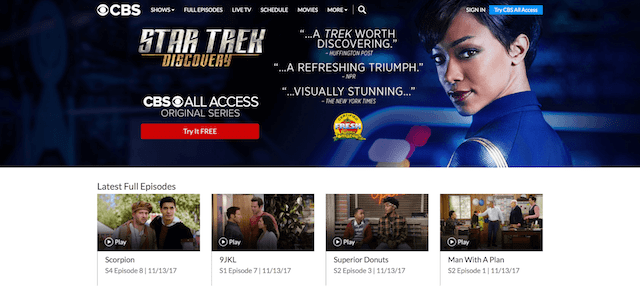 For the uninitiated, a slider is a design tool that can help prominently display multiple instances of text or media. It gets its name from the way different instances "slide" onto the screen, although many transitions are available depending on your chosen solution.
For a small business, a slider is a great tool, especially if you're constantly updating your website. For example, you could showcase your latest news, add images from a newly completed project, or even create a complete navigational structure for your site (although that's not a slider's primary use).
What you should look for in a good slider will depend on your needs and design expertise. However, there are a few key elements you'll need:
Flexibility with the content you can add, such as YouTube and Vimeo videos.
A clear and simple way to edit slides. The closer it is to a format you're comfortable with, the easier your time spent with a slider tool will be.
A range of customization options to make your slides stand out and look unique.
Total integration with your chosen platform — in this case, WordPress.
This might seem like a lot to ask from a slider plugin, but it is possible to find a solution that meets all these criteria.
3 free WordPress sliders
Eager to add a slider to your WordPress site, but don't want to pony up the big bucks? No problem. Let's look at a few options now.
Smart Slider 3.

MetaSlider.

Responsive Slider.
While there are many slider plugins available, we've decided to highlight three free WordPress sliders. These can all be found on the WordPress.org Plugin Directory, so let's take a look!
1. Smart Slider 3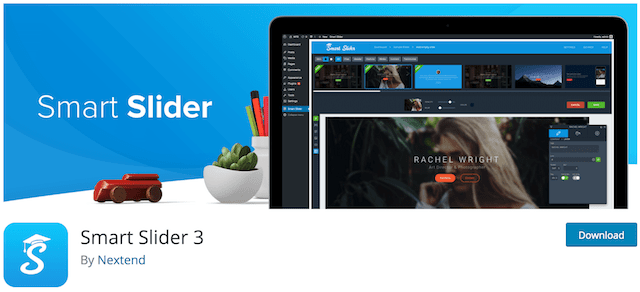 First up is Smart Slider 3. This plugin stands out among free WordPress sliders, and it's easy to see why. There are six free slider templates to choose from, and the built-in Slide Library offers several pre-made slides to help you create stunning visuals out of the box.
You'll create slides using an intuitive drag-and-drop editor, much like a page builder, and there are a number of layers, transitions, styles, fonts and more customization options to help showcase your images and video effectively.
There's also a premium version available, which includes more sample slides, a built-in image editor and lightbox, and many additional features. Overall, we believe this is arguably the most well-rounded option for free WordPress sliders.
2. MetaSlider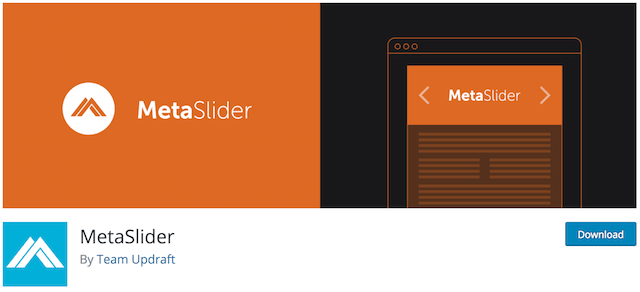 Next on the list is MetaSlider — a perennial favorite among free WordPress sliders with a devoted fanbase. This plugin offers four slideshow types with a total of more than 25 different transitions, all of which are responsive.
While the options here are similar to what Smart Slider 3 provides, it's not as polished or full-featured a solution. However, given that the focus of MetaSlider is to help with your Search Engine Optimization (SEO), this is understandable. You can add image captions, alt text, titles and much more from the settings screen.
MetaSlider is centered around an aspect many other free WordPress sliders forego: SEO.
Given that, it could be ideal for you. However, it's worth noting that MetaSlider's premium upgrade includes some features other plugins offer by default (such as a way to create YouTube or Vimeo slides).
3. Responsive Slider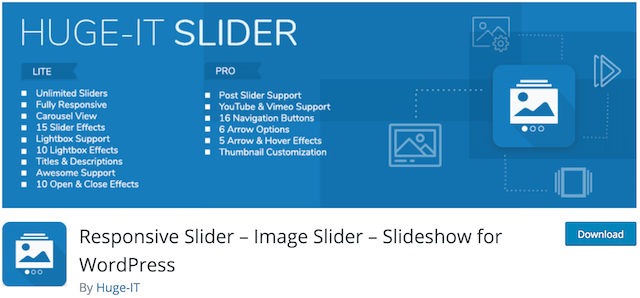 Finally, we have Responsive Slider. This is more generic compared with other free WordPress sliders, as it provides the ability to create unlimited, fully responsive slides out of the box, as well as a multitude of lightbox and slider effects to choose from.
Unlike the other free WordPress sliders featured here, Responsive Slider doesn't have a dedicated focus point. Its goal is to simply provide a great slider plugin for users. However, it does lack some features found in other plugins. For a start, you'll have to upgrade to the premium version to access YouTube and Vimeo sliders, along with a dedicated post and content slider.
If you do decide to opt for the premium upgrade, there will be myriad additional customizations available. In comparison, it feels as though the free version has been hamstrung somewhat, but it's still a solid tool.
Conclusion
Sliders are a great way to prominently showcase images, news items or important information. But you'll often have to pay for some of the more popular options. Fortunately, there are several free WordPress sliders to be found within the dedicated Plugin Directory — many of which provide a similar experience and feature set to premium solutions.
In this post, we looked at three free alternatives to popular premium solutions such as LayerSlider and Slider Revolution. Let's recap them quickly:
Smart Slider 3: Our recommendation for a full-featured, well-supported slider plugin, even without a premium upgrade.
MetaSlider: This solid plugin focuses on SEO, whereas other free WordPress sliders lean towards slide design.
Responsive Slider: A popular, generic slider plugin that requires a purchase in order to get the most out of it.
Editor's note: Ready to put one of these free WordPress sliders to use? Check out GoDaddy's Managed WordPress for simple and fast hosting with a Quick Start Wizard that makes building a new site easy.