3 WFH ideas from and for fierce mompreneurs
I'm inspired by people who strive to live their dreams every day while supporting their family — many times on their own. Oftentimes these people are moms who work from home (WFH) while caring for their children (and perhaps other family members). They're fierce mompreneurs — and their numbers are growing.
Working from home has become a reality for women and moms now more than ever. According to stats from GlobalWorkplaceAnalytics.com:
The number of regular WFH jobs among the non-self-employed population has increased 103 percent since 2005.
3.7 million employees (2.8 percent of the workforce) now work from home at least half the time.
About 22 percent of the self-employed population work primarily from home.
Why WFH?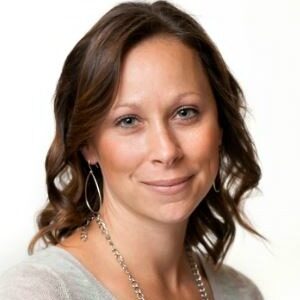 Three words: family, freedom and flexibility.
For mompreneurs, the WFH lifestyle is all about quality of life. The flexibility that comes with working from home enables working moms to prioritize family — a real win. As Tessa Kampen of Guelph Mompreneurs explains:
"You do have a much more flexible work schedule so you don't have to miss out on family functions and the like. You are present for what's important to you. You can schedule time off when it suits you rather than someone else's time schedule. You have the opportunity to make your family a priority and work when it is convenient for you … You are your own boss, so you make the rules."
In essence, says Grace Moores, mom and owner of The Moores Group, you're "in control of your own future." And that's a wonderful thing.
Three WFH ideas for extra income
So if you're a parent looking to add some WFH flair to your everyday life, here are three job possibilities to make your ideal lifestyle a reality.
1. Social media management
Social media is everywhere. It's often the first thing people see in the morning. They wake up, grab their phone, and browse Facebook, Twitter or Instagram. And those communities are great for small businesses.
Robin Read Griffin, mompreneur extraordinaire and a marketing communications consultant, knew that she had the perfect WFH mentality to help small- to medium-sized businesses. She says:
"The social media world is constantly evolving."
With her unique background in photographic journalism and marketing, Robin is able to couple her knowledge of the internet with her people skills to provide social media management to her clients. And if you're familiar with social media marketing tactics, you, too, can make a livable income by tweeting, posting, sharing and more!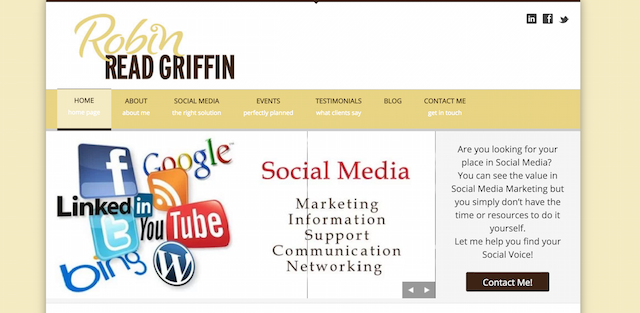 2. Freelance editing/writing
Are you a wizard of words? Do you know the AP stylebook like the back of your hand? Then you're in luck. Plenty of small business owners have great ideas, but they need a little help when it comes to articulating their thoughts.
There are a number of ways to wordsmith for business owners, including:
Blog posts
Email campaigns
Website content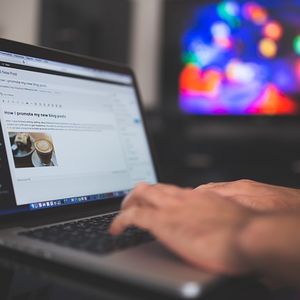 These WFH possibilities are a great way to bring in some extra cash. Brush up on your writing and editing skills and get to work! If you don't already have a website, you can start with a personal domain to set up your online presence. Then, start looking for clients by visiting sites like Upwork.
3. Virtual assistant
This is a biggie for up-and-coming small businesses. When a startup gets moving, they don't always have the bandwidth or manpower to handle all the details. That's where you come in.
There are a number of reasons why a small business might seek out a WFH virtual assistant. Bookkeeping, scheduling, paperwork, email management and more — these everyday tasks can bog down the entrepreneur on the go. And if you've got the motivation, organization and skills to help, you can lighten their schedule while adding some weight to your pockets.
A few bonus ideas
As Corporate Accounts Manager for Mompreneurs (in addition to being a business owner and mom), Grace has seen a great many work-from-home businesses succeed. One she mentions is creating and making a product, such as an activity kit or kids' scheduling tool.
Production and marketing costs mean this type of venture will likely require some investment up front. But if you're passionate about your product, there's a good chance someone else will be also.
Need some inspiration? Read all about how one Canadian mompreneur turns children's artwork into lasting memories.
Another WFH possibility? Direct selling. Grace says some mompreneurs have seen success selling various vendor-supplied products — such as jewelry, essential oils, cosmetics and clothing. Again, this route might require some upfront investment, and you'd want to be certain it's a product you strongly believe in.
"It takes time to build a business and initially starts as a supplemental income then expands into a livable income as the business grows," Grace says. "Planning cashflow is key to building that success."
You'll need to know your way around a computer, email marketing, social media, and have a great customer-service attitude.
In conclusion
So there you have it. Three possible WFH ideas for fierce mompreneurs. If you find yourself considering WFH options, think about where your passion lies and how you're currently managing your time.
Pro tip: Remember, it takes time to build a supplemental income, so don't be afraid to put in a few extra hours at the beginning to get you started on the right track.
I'll leave you with an extra piece of advice from a successful WFH mompreneur, Elaine Tan Comeau, founder and CEO of Easy Daysies Ltd.
"Book two hours aside for only income-generating tasks each morning. As a mompreneur or any entrepreneur, it is so easy to fill each moment of the day with tedious tasks that do not directly bring money into the business … When we schedule that two-hour block, it forces us to concentrate on just generating income for the business and not just being busy 'doing' business."
Everyone can work from home, including you. Take this advice to heart and get out there — or rather, get into your home office — and start earning some extra cash.
[advertisement id="14403″]