4 ways insurance agents can persuade clients to buy through them instead of online
The Affordable Care Act (ACA), also known as Obamacare, changed the way Americans purchase health insurance. Before the ACA was law, many individuals and families who buy their own insurance contacted their local insurance agent for help getting the right coverage.
Obamacare turned the process of getting insurance into a digital one.
However, with the launch of the ACA, enrolling in insurance became more of an online retail experience. In 2016, more than 12 million people signed up for health insurance directly through the ACA marketplaces.
Insurance agents can still help individuals enroll in private health insurance plans that aren't offered through state-based marketplaces and the federal exchange. But many people simply don't know this is an option.
In the current climate, how can insurance agents persuade potential clients, who are used to online enrollment, that buying direct is the better way to go? Here are four ideas.
4 ways insurance agents can get clients to buy old-school
Promote your expertise.

Educate prospects via email.

Use infographics to your advantage.

Work your reviews.
Let's dig into each strategy, one at a time.
1. Promote your expertise
A 2014 Kaiser Family Foundation study, Assessing Americans' Familiarity With Health Insurance Terms and Concepts, analyzed how much health care consumers knew about health insurance. And not just definitions, but how policies actually work.
Almost half of Americans can't calculate out-of-pocket costs for various real-life scenarios.
More than 75 percent could properly identify the best definition of a premium and provider network. But when it came to calculating how much out-of-pocket responsibility they might have in a real-life situation, correct consumer scores only ranged from 16 percent to 51 percent.
As an insurance agent, you're required to keep ahead of healthcare regulations, insurance terms and definitions in order to stay licensed in your state. Make this work for you.
Create a free eBook
It's a well-known marketing truth that giving prospective customers something free makes them more inclined to buy from you. In a digital eBook, you can include real-life examples of how health insurance works.
For example, when searching online for health insurance, "buy health insurance in [state]" comes up with four or more advertisements at the top of the search results. What many health consumers don't realize is that some of the ads are selling alternative policies like short-term health insurance or fixed indemnity health insurance. Such ads may sway customers with lower pricing. But the buyers may not realize that the plans do not cover as much as an individual health insurance policy covers.
Use your eBook to show how an insurance agent can guide clients through the enrollment process, explaining the differences between the various insurance products.
Create your eBook in PowerPoint or by using other free online tools. It's a great way to break down the complexities of health insurance in a visual guide with pricing examples. These help clients better understand what their health plan will and will not pay for when an unexpected accident or illness arises.
Produce a video
The rules surrounding health savings accounts can seem confusing — especially to those who might not have a diversified financial portfolio. Video services such as PowToon or Apple iMovie give you the means to break down complex concepts into digestible nuggets that clients can better understand.
Adding video to a web page can improve customer conversion rates by 80 percent.
Produce one video, or an entire series, that explains how insurance and health savings accounts work together to lower a family's out-of-pocket exposure. End each video with a call-to-action that includes an email address or linked phone number for customers with questions.
Position yourself as a thought leader in your industry by posting your videos on YouTube and social media.
2. Educate prospects via email
Send weekly, monthly or quarterly emails to current and prospective clients about the differences between individual health insurance and less robust health care plans. (Most good email marketing tools — including GoDaddy Email Marketing — make it easy to collect email addresses from prospective clients right from your website.)
Send emails that outline what short-term health plans do and don't cover, compared to major medical plans.
For example, a typical approach in the short-term medical space is to tout the affordability of the plans, compared to major medical insurance. Reverse the tactic. If you know a client would greatly benefit from an individual insurance policy, send emails that outline what short-term health plans do not cover compared to major medical coverage. Encourage potential clients to resist cheap pricing unless they talk with you first.
[advertisement id="14403″]
Another great email topic is high-deductible health insurance plans that qualify for additional plan savings such as a health savings account (HSA). Health savings accounts offer pre-tax savings on deposits made up to the maximum contribution, which is $3,400 for an individual in 2017, and $6,750 for families.
Email every client about the potential cost savings a pre-tax HSA can offer. This is the way to win customer loyalty.
Yet, while health savings accounts have been growing by 1 million each year, those using HSAs are the wealthy and employees of large companies. A health insurance agent who sells plans directly can get ahead of the national average by notifying every client of the potential cost savings a pre-tax HSA can offer when paying for family medical expenses.
3. Use infographics to your advantage
An infographic is an eye-catching way to provide a visual explanation that future clients can study to learn more about the health care landscape. Post them on your website to explain difficult concepts.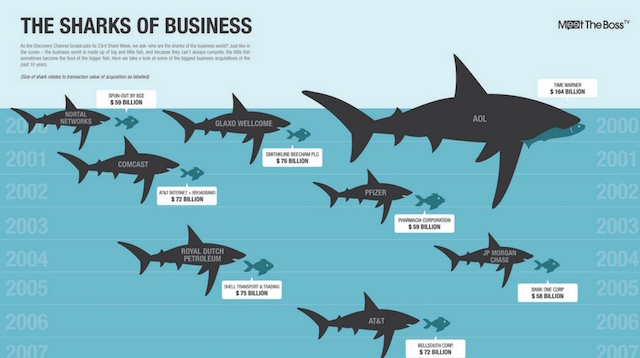 Add-on products like supplemental health insurance that aren't widely understood are perfect for infographics you create with a free program like Canva. These become attention-getting graphics on your website, while improving your search engine results (Google loves infographics).
Not sure you have the time or talent to do it yourself? Get help here.
4. Work your reviews
Current clients are your best allies for getting new healthcare customers to use your services instead of buying them directly online. And guess what? All you have to do is ask. One study found that seven out of 10 customers will leave a review for you if they're asked. When it comes to trust and brand reputation, reviews carry a lot of weight.
84 percent of consumers trust online reviews as much as personal recommendations.
Websites and mobile apps such as Yelp, Facebook, and Google become more popular every year, and search engines like Google traditionally rank rating sites higher in search. However, be mindful and pay attention to your reviews; address and resolve negative comments quickly to protect your agency's reputation.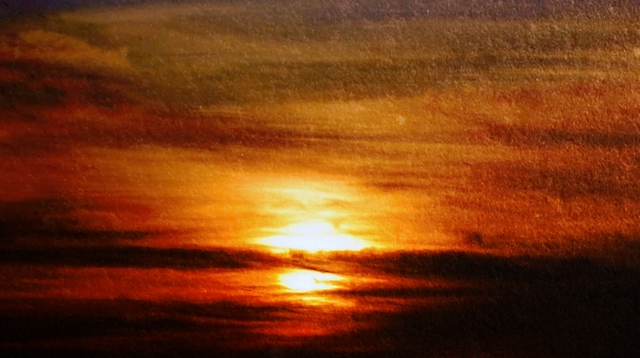 An advocate today and tomorrow
Like a financial advisor, an insurance agent not only helps guide healthcare decisions, but also assists clients after the sale. From application questions to running interference on an unpaid claim, insurance agents advocate for their clients. Agents also look out for their clients needs in the future. When long term care or Medicare supplement insurance is the next stage of life, insurance agents are there to help answer questions and get the proper coverage in place.
Of course, these are all things the state-based marketplaces and federal exchange can never provide. Follow these strategies to spread the word — buying from an insurance agent is far better than shopping for a policy online.
Image by: big-ashb via Visual hunt / CC BY