5 fantasy football marketing tips for small business owners
Are you ready for some football? How about increased sales and revenue? If so, then fantasy football marketing needs to be on your radar. Fantasy sports is a massive industry, with 59.3 million people playing fantasy sports in the U.S. and Canada. Still not convinced? Here are some additional numbers from the Fantasy Sports Trade Association showing why this market is extremely attractive to small businesses:
Average age of a fantasy sports player is 38.6 years old
Sixty-six percent have a college degree
Fifty-one percent have a household income above $75,000
Sixty-seven percent are employed full-time
Football is the No.1 fantasy sport
Sixty-six percent male and 34 percent female
With at least $26 billion changing hands in the fantasy sports industry, fantasy football marketing provides you with a potentially lucrative opportunity to leverage buzz and excitement to help market your small business, driving interest, customers and most importantly, revenue.
Why you need to consider fantasy football marketing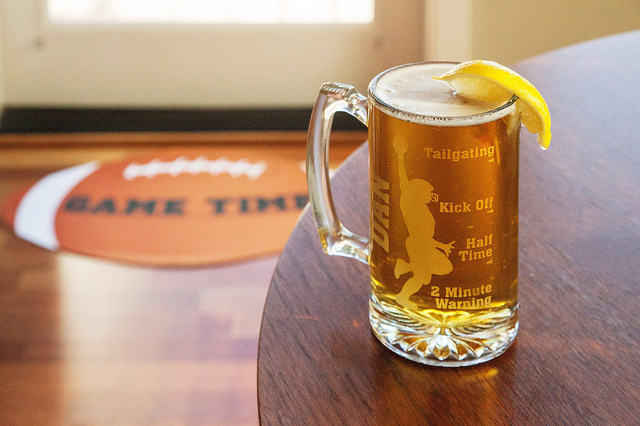 Incorporating fantasy football into your marketing plan allows you to target a very captivated audience. Fantasy football participants completely absorb themselves in this game, creating their own team of NFL players to compete against other players by scoring points based on real-life stats of the NFL players on each team.
The average fantasy football player participates in multiple leagues and spends $556 annually on fantasy football fees, information and stat-tracking subscriptions.
You can leverage this interest to help attract fantasy football participants to your business, thus driving purchases of your products and services. Here are five ideas your business should consider testing.
5 fantasy football marketing tips
Publish fantasy football themed content.

Create a custom league for prizes.

Offer deals related to the outcomes of games.

Run social media ads targeting fantasy football participants.

Establish your business as a game-watching location.
1. Publish fantasy football themed content
Running a content marketing campaign is an effective method of growing awareness and sales, and incorporating a fantasy football theme can help you capture more attention and attract eyes to your content that would otherwise pass over it.
Any business can capitalize on this — regardless of industry.
By simply altering your ad copy to attract fantasy football participants, you instantly give them a reason to engage with your content. Now, you're going to need a compelling offer to convert them into sales, but if your content is designed to send your audience to a well-thought funnel or direct offer, the conversions will occur naturally. Blog posts, infographics and video are all forms of content that can be created with a fantasy football theme.
2. Create a custom league for prizes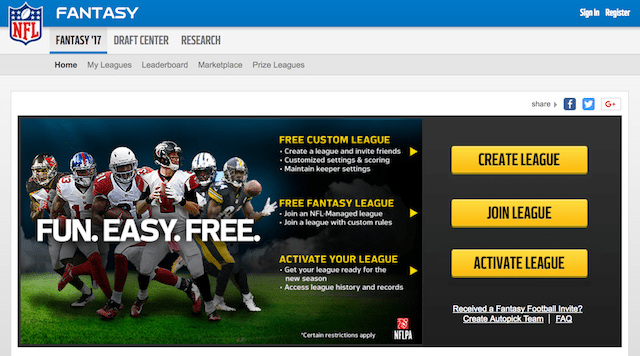 If you really want to attract the attention of fantasy football participants, consider creating a custom league. Your business acts as the league manager, and you can then invite players to join. You can open up the league to your current customer base, and also use it as a way of attracting new customers.
Any business, from brick-and-mortar companies to eCommerce shops, can create a league and use it to attract attention. You can market league invitations to your current customers via your email list and social media channels, and you can attract new customers by extending a league invite through highly targeted social media ads on Facebook.
3. Offer deals related to the outcomes of games
If you're located in a market with an NFL team, it gives you the ability to use the outcome of games as a marketing tool. For example, a restaurant can email an offer to its list, offering a free appetizer if the home team wins. This type of strategy works well to get people into your location by using an irresistible offer, and your business benefits by additional purchases once they are in the door.
You can also use this strategy to market an eCommerce business.
Try running ads that offer discount codes, targeting fans of specific teams or just fantasy football players in general. An example of a very simple ad targeting fantasy football players would be ad copy that says, "Reward yourself for a well-played fantasy football week. Use coupon code 'FANTASY' to take 10 percent off all purchases." Run it on Sunday evenings as the week's games are ending.
Editor's note: Aside from ads, you can also create compelling newsletters incentivizing people to take action. Try out GoDaddy Email Marketing today and see what you can create.
4. Run social media ads targeting fantasy football participants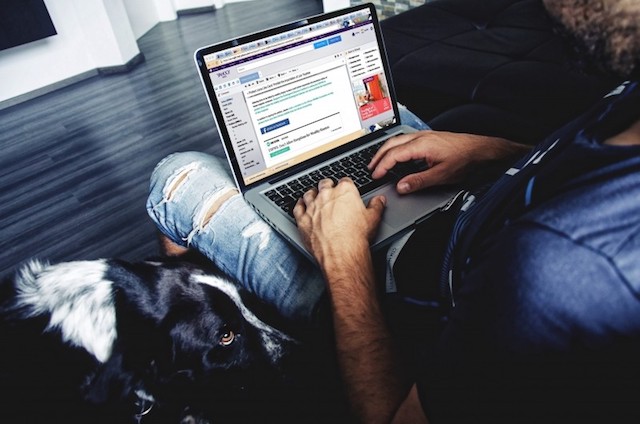 Social media can be highly effective, provided you run the campaigns correctly. You can promote any business using social media and targeting fantasy football participants.
"You can create team-specific ads and target an audience that is likely to engage with a team-themed ad. Fantasy football participants are consumed by the game, and if you are able to establish a connection between the game and your business, you can attract a very loyal customer." ~ Deep Patel, Founder of Owlmetrics
For example, you can create an ad that features a specific team image and ad copy for every NFL team and run it against an audience on Facebook that "likes" that team's official Facebook page. You can also run ads on social media that target people who follow and engage with fantasy football service companies. There are several companies in this growing industry that provide tracking software and tools that are specific to the fantasy sports industry.
Even specialty businesses can take advantage of fantasy football marketing, regardless of the industry. A prime example of this is Azazie, an eCommerce bridal shop. The company's founder, Charles Zhong, explains how:
"We are able to target fantasy football players who are engaged and run ads that have clever copy, mentioning that their fiancé will allow them to play more fantasy football if they buy them the dress of their dreams. It's a strategy that allows us to attract the attention of someone who would traditionally skip over our ads."
5. Establish your business as a game-watching location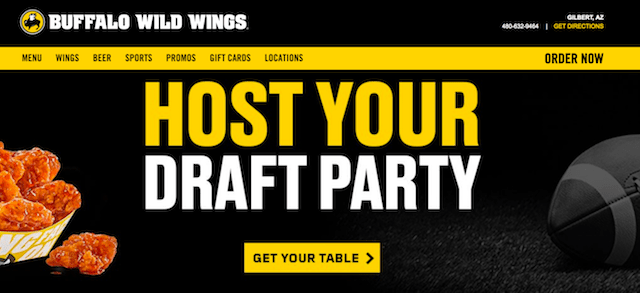 If you have a physical storefront with ample extra space, consider hosting game-watching events. You can either host one-off events or establish your business as a weekly host. It takes very little effort to implement. All you need are some large-screen TVs, strong Wi-Fi and a comfortable environment.
It's important to weigh the cost of hosting this event against the space it will occupy and the possible return.
Now, if you are a sports bar or restaurant with plenty of space, providing a comfortable watching environment can translate into consistent sales throughout the day. If you don't traditionally market yourself as a sports go-to, it might not be as effective.
Final thoughts
Fantasy football is immensely popular and provides you with several ways to integrate it into your small business marketing. Get creative, and leverage its interest to help you better connect with your customer base
Image by: Visual Hunt