5 moves to increase cash flow in 2018
If you want to increase cash flow for your company, know a very important fact: It doesn't happen overnight. There isn't a magic wand. You don't just utter a prayer and — poof! — cash appears out of nowhere. Smart business owners who are maximizing their cash flows are committed to few important things, every day, as part of their normal operations.
If you think you can immediately increase cash flow by pulling a few rabbits out of a hat, you're mistaken.
However, if you're serious about increasing your longer-term cash flow, you need to set your sights on 2018. The good news? There are some things you can do, right now, before the year ends, that will set you up for more cash coming in the upcoming year.
5 moves to increase cash flow in 2018
Change your payment schedule.

Read your general ledger.

Pay early, and take discounts.

Clean up your inventory and accounts receivable

Work with your accountant.
Let's look at the five moves you should make now to increase your business's cash flow in the coming year.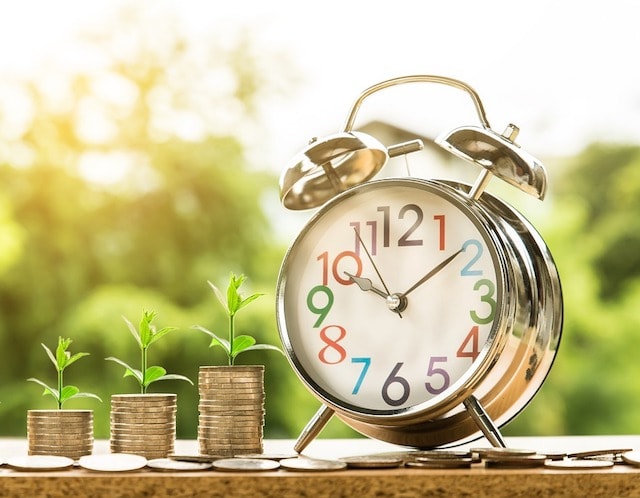 1. Change your payment schedule
Between now and the end of the year, change your payment schedule to just twice a month. Stick to that. I suggest picking the first and last Tuesday of each month, or the 10th and 25th.
This should be a firm commitment.
No payments should be made on any other date. Of course, some of your suppliers might balk at first, so maybe use this year end to announce your plans and then go live on January 1.
Trust me, as long as you're paying, they'll adapt. Paying only twice a month puts you more in control of the money going out of your business, and lets you forecast future expenditures. It will reduce chaos. You'll be able to plan better and avoid surprises — and you'll see an almost immediate impact that should increase cash flow.
2. Read your general ledger
Your general ledger is the diary of your business. It records every transaction that runs through your company. And no, it is not your accountant's responsibility.
Your general ledger is your responsibility.
Every month, print it out. Then sit down for an hour — with a pen — and read it. You'll learn a lot. You'll see who's getting your money and how often. You'll see how much you're paying out to people. You'll also see who's paying you and for what. My best clients read their general ledgers with great interest, highlighting unusual transactions and asking questions. It keeps them on top of the details and it helps them better control their cash.
3. Pay early … and take discounts
Don't monkey with your vendors by paying them late or withholding checks. These are important partners for your business. Pay them early. Be their best paying customer. That way, they'll jump when you need them — and could play a critical role in meeting your customers' needs (i.e. getting cash).
More importantly, where available and if offered, take discounts.
A one- or two-percent immediate discount on a significant enough purchase can easily earn you more than the annual interest your bank will pay you for leaving your cash there. That's how you increase cash flow. It's math.
4. Clean up your inventory and accounts receivable
Before year end, walk around your warehouse and get rid of any inventory more than two years old. Let's face it, if it's been sitting there one or two years, you're probably not going to sell it. And that's fine. We all make bad buys once in awhile. But leaving the inventory to sit takes up space and sucks up cash through overhead, making you paddle upstream if you're hoping to increase cash flow.
If you can get something for that aging inventory, then get it. If not, then scrap it. Same for your receivables. If you're carrying any invoices that are due more than 120 days ago, take them off your books. Give them to a collection agency. You'll give up almost half of the amount, but half of something is better than 100-percent of nothing. The big cash flow savings you'll get will be for your 2017 taxes. Writing this stuff off could give you big deductions.
5. Work with your accountant
My best clients meet with their accountants throughout the year and plan for the future. You've still got time. Your accountant will have ways to help you save on taxes.
For example, tax reform passing in D.C. and what year it applies could drive where you spend your money.
Taking full advantage of accelerated depreciation, research and development, and other deductions and credits will have a big impact on your cash flow for 2018 — as long as you consider them for 2017.
Don't make moves the last day of the year. Make them now.
It's not magic
To increase your cash flow isn't magic. It's just good business management. Good business management doesn't happen like a Harry Potter spell. It takes discipline, repetition and planning. You'll find that implementing the above suggestions in 2017 will, over the next year, have an impact on how much cash you have by the end of 2018.
The above content should not be construed as legal or tax advice. Always consult an attorney or tax professional regarding your specific legal or tax situation.
Image by: Frances Gunn on Unsplash