5 features to look for in a small business phone service
While most businesses today are online 24/7, the traditional practice of picking up the phone and hearing a real person on the other end of the line gives customers a sense of security. It's comforting to know that their concerns are not falling into the hands of a computer. So when it comes to acquiring a small business phone service, it's important to have the right features for your customers.
According to a study by Accenture, the majority of consumers still prefer to interact with humans instead of bots when seeking to resolve an issue or a complaint.
Fortunately, cloud-based phone services have made it easier for the once expensive operational cost to be easily accessible to small businesses. They can now utilize powerful and reliable phone systems for reasonable prices.
Below are some small business phone service features that you should consider if you're running a small business. Not only will these functionalities make your business look professional, they'll also help you better manage and run communications with your customers.
5 must-have features for a small business phone service
Voicemail transcription

Caller ID with call block

Automated attendant

Cloud-based phone services

Toll-free or local number with multiple extensions
1. Voicemail transcription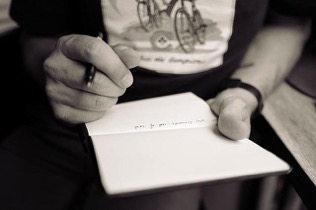 No need to scribble down the voicemails you've received or try to quickly write down names, addresses or telephone numbers that are sometimes confusing to catch on a voicemail. You just need to provide an email address, and the system will automatically transcribe the message for you.
2. Caller ID with call block
Caller ID allows you to quickly and easily identify the nature of your incoming call. You can glean a lot of information strictly from a number, such as area codes, toll free numbers, business contacts and more. Take the call or leave it — the choice is yours.
3. Automated attendant
An automated attendant is ideal if your business expects a lot of callers on a regular basis without the need for an actual receptionist. Apart from making sure no calls go unanswered, the touch-tone options to reroute calls based on their purpose will also save time by directing people to the correct employee.
4. Cloud-based phone service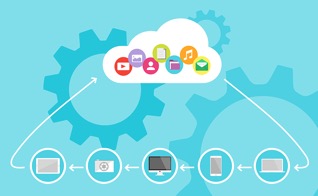 Cloud-based phone services, or VoIP systems, are ideal for small businesses who don't want to spend a lot of money installing new phones. This kind of service can be installed completely on a virtual environment and can work with your existing phones and mobile devices.
While VoIP greatly innovates phone communications, its main operational requirement is a reliable and fast internet connection.
You will want to make sure that your office internet is capable of handling a VoIP phone system before installing.
5. Toll-free or local number with multiple extensions
The kinds of customers you have will ultimately determine whether you should have an international toll-free number or a local one. If you have a lot of clients calling from overseas, it's ideal to have an international, toll-free number, as it allows them to call you without having to pay for expensive international call rates.
However, having a local number makes you appear more accessible to your local customers. Sometimes, toll-free numbers make a company seem intimidating, as it suggests large-scale operations. Having a local number helps prevent this perception.
Additional services to consider
Once you have the must-haves down, you can look for other small business phone service perks.
On hold music
If your business expects a lot of calls and you're anticipating a wait time before you're able to accommodate them, this feature is a necessity. Make sure you choose some nice tunes to keep your callers company while they wait.
Three-way conferencing
This feature allows parties to easily add a third person to join their initially two-way-only phone conversation without the assistance of an operator. This is helpful when there's an unforeseen need for a particular person to join an ongoing conversation.
Call recording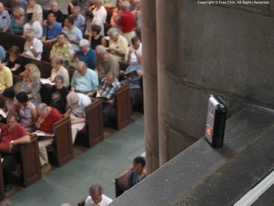 For some businesses, call recording might be an essential feature of a small business phone service. Recorded phone conversations can be used for legal purposes to serve as evidence on complaints against the company.
Just remember — you might have to alert the caller that you're recording the call to avoid confidentiality issues.
It can also be used for training purposes, such as handling difficult situations and customers. Call recording is particularly helpful for training new employees.
Customized extensions
If you have more than one department, designated customized extensions is great for incoming calls. That way, callers looking for a particular employee can easily dial extension lines to reach who they're looking for.
The bottom line
In today's highly connected business landscape, being unreachable to your customers is not an option. Remember, the fundamental component of great customer service is proper and efficient communications, which a great small business phone service helps enable.
[metaslider id="61900″]