5 tips for writing website content
Whether you're building a three-page website for your small business or a site with a hundred pages, there are some basic website content guidelines you should follow. In a nutshell, here are 5 tips for writing website content.
5 tips for writing website content
Respect copyrights.

Keep it concise.

Write meaningful headlines.

Rely on pictures.

Use a call-to-action.
1. Respect copyrights.
There's nothing wrong with getting inspiration from other websites, but copying someone else's content — text, images, etc.— is a big no-no. Make sure your website is 100-percent yours. Read this post to learn more about the proper use of stock images.
2. Keep it concise.
Don't worry about perfectly worded, five-paragraph essays for your website. In fact, you probably won't have more than a paragraph or two on any given page, depending on your site.
Headlines, blurbs and bulleted lists get readers' attention quickly and effectively.
Make your site's content engaging by talking to your visitors in a conversational tone. Stay approachable. Use short sentences (see how I did that?). Online readers generally like to scan, not read. Reward them with simple content.
3. Write meaningful headlines.
Every page of your site should have a headline, a phrase that describes what's on the page and what you offer. Some pages, such as a Contact Us page, might not have much content other than a headline.
Here are some examples of effective headlines:
Family-owned and operated for 15 years
Serving the metro area since 1994
Reliable service 7 days a week
Award-winning products and services
Voted Best of the Bay 10 years running
A Valley favorite for more than a decade
4. Rely on pictures.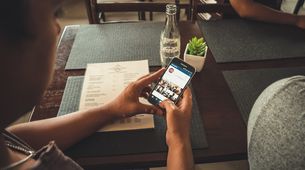 The old saying that a picture is worth a thousand words is true. Pictures can say a lot about your business, your products and your services. Let those tell your story, too.
You don't have to worry about hiring a professional photographer — although that could help — to get pictures for your site. Modern mobile phone cameras are extremely powerful and can help anyone get images for the Web.
If you're selling products online, you should include a picture of each item available. In that case, professional photography might be worth an investment.
5. Use a call-to-action.
Phrases like "Reserve an appointment today" or "Sign up for our exclusive promotions" get readers' attention. These phrases, known as calls-to-action, ask readers to do something when they're on a site. They help you engage your current and prospective customers. And calls to action can generate sales leads. Try to incorporate one on every page of your site.
These are popular calls-to-action: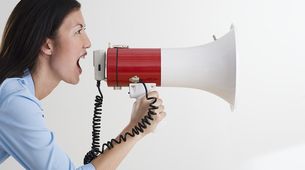 Call now for a quote
Buy now and save
Make a reservation
Watch a demo
Schedule an appointment
Register now