5 ways healthcare organizations can use social media to improve patient experience
Let's face it: The healthcare industry sometimes gets a bad rap. And that affects healthcare organizations everywhere.
You've heard (or maybe even experienced) stories about doctors who are sometimes hours late to their appointments, about complicated insurance bills and about patients' negative experiences with their providers. Social media can't solve all the problems patients face, of course, but we believe it can be a salve for some.
Healthcare organizations that embrace social media can help patients because they can eliminate the bureaucracy. Social media can make patients feel like someone is on their side and listening to them. It helps healthcare communicators respond to patient concerns or questions 24/7.
An active presence on social media can show patients you care, you're listening and you want to help.
Social media also can help make healthcare organizations seem more personal. Need evidence that your peers are doing it? Take a look at this list of the hospitals in the U.S. that use social media.
To get started, check out the latest social media trends, and explore these five ways social media can help improve the patient experience.
1. Social media can turn negatives into positives.
Before social media, patients would send complaints to the hospital's customer service department. They could wait weeks for a response. Now, all a patient has to do is tweet the hospital directly with a question or concern, and most likely, they'll hear an answer quickly.
Typically, this tweet goes straight to the marketing department. If needed, the marketing department can call someone within the hospital and figure out how to right the wrong. As a result, instead of having a negative attitude toward the healthcare organization, the patient will feel grateful his or her concern was taken seriously and addressed promptly.
Bonus: Patients who are active on social media will probably even share positive experiences with their followers, further enhancing the return on this investment.
2. You can share community involvement.
More and more, healthcare organizations want to be partners with their communities. This means a variety of things, such as:
Sponsoring local running, biking or triathlon races
Hosting farmers markets
Teaching about healthy living in schools
Organizing wellness fairs
Engaging in local beautification projects
All of these examples lead to great photo opportunities, fun tweets and must-read blogs. If patients see you as more than just healthcare, they'll see your brand and mission in a bigger, brighter light.
3. Patients become brand ambassadors.
Your patient who had a wonderful experience with your organization is your hospital's best brand ambassador. Most likely, they're connected to Twitter, Facebook, LinkedIn, Instagram, Pinterest or Snapchat.
Make sure your social media channels are in place, so it's easy for happy patients to give you a shout-out.
Your brand comes alive on social media. If you let a patient walk out the door without a way for them to sing your praises, you're doing yourself a disservice. You want patients to interact with you. Need some inspiration? Take a look at how much love patients are giving Boston Children's Hospital on Facebook.
4. You can respond directly to a crisis situation.
Sometimes, it feels like we live in a never-ending cycle of scary news: a mass shooting, a new virus or a bombing.
Healthcare organizations tend to be on the front line during crisis situations, and social media can show patients you're monitoring and dealing with the situation.
Being active on social media can help you squash rumors during a crisis before they start.
Every healthcare organization needs a crisis communication plan — one that explicitly covers social media. Your channels allow you to respond directly to patients, stakeholders and the media. By updating your accounts in a timely fashion during a crisis, you show you're in charge and have everything under control (even if it doesn't feel that way at the time).
5. Tell your own story.
Members of your community likely view your healthcare brand and mission statement as a trusted resource. By publishing useful content on your social media channels, you're telling patients they can come to you with questions or for help. If you're not on social media, they might not find you. And when they go someplace else, what are they going to find there?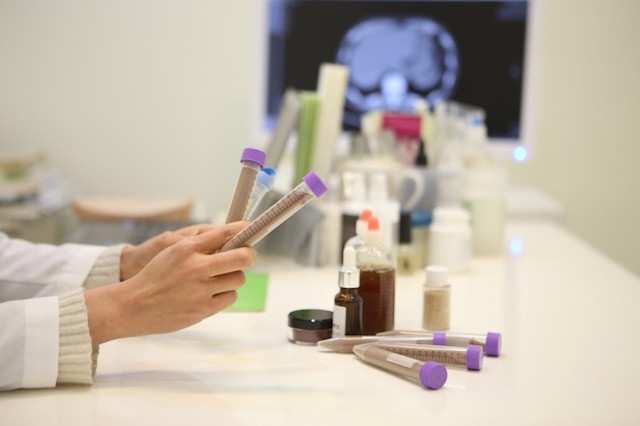 For example, let's take the vaccine debate. For healthcare organizations, it's not a debate, right? The message is clear: Get vaccinated. But if a parent searches online for information about vaccines, they're bound to wind up reading anti-vaccine articles. Social media allows your doctor to share research-based posts on the importance of vaccines. Need inspiration? Check out what Dr. Wendy Sue Swanson from Seattle Children's is up to.
Healthcare organizations go social
These tips can help you make the most of connecting with your patients through your social media platforms. With social media, you take some of the guesswork out of patient feedback and communication for your healthcare organization. Most importantly, use social media to offer a way to provide feedback, to respond directly to concerns, and to educate patients on need-to-know medical information, all with the transparency of the internet.
Image by: Elsevier Taiwan Flickr via Compfight cc