6 of the best inventory programs for your eCommerce business
The backbone of any eCommerce business is inventory management. While many entrepreneurs start out manually managing their eCommerce inventory, with success comes the need for inventory programs to help manage inventory. Scaling a business just isn't possible without this essential software.
Leveraging software to manage inventory programs helps the small eCommerce business keep a handle on sales, inventory and fulfillment, whether you're selling on three channels or 30.
Related: eCommerce Guidelines: Everything you didn't think about before selling online
Why do you need inventory programs software?
For the small eCommerce site looking to scale, the signs that it's time for inventory programs software include:
Do you suspect your current spreadsheet system for stock counts isn't accurate?
Are your products constantly on backorder?
How do you know when to order replacement products?
Are you left holding the bag on inventory that just isn't moving?
Can you predict inventory trends for this year based on prior data?
Keeping the right amount of inventory on hand directly affects cash flow. Having products sit too long on a shelf affects profitability, while having sales tied up in backorders has a negative long-term effect on repeat customer business.
Ecommerce hinges on supply and demand, and if you lose track of the supply, it virtually guarantees the demand will eventually dry up.
Challenges of eCommerce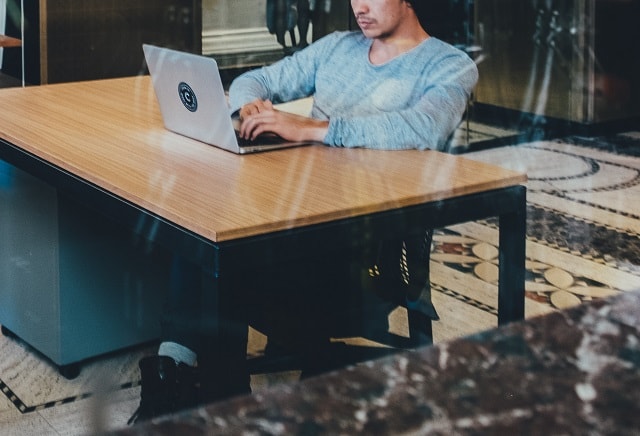 Optimizing inventory management starts with the realization that overstocking is just as bad as overselling. Losing track of inventory means you won't keep up with demand.
Accidentally overselling a product can screw up a good customer relationship.
When you promise something and can't deliver it on time, it breaks trust with that customer.
But having "dead stock," or inventory that that can't move is just as detrimental. Trends might have driven consumer interest away from the product or it might be outdated, as in the case of technology. Either way, if it sits on the shelf too long, it ties up cash flow.
The trick is to keep the product on the shelves long enough for a customer to buy it but not to let the product collect dust because no one is buying. Manually keeping track of inventory as sales are coming in from multiple channels is going to get increasingly complicated and this can lead to inventory or fulfillment mistakes.
The bottom line that eCommerce startups should understand is this: Inventory equals financial risk.
Mitigating that risk means you should invest in the right software to manage your inventory programs.
Characteristics of a solid small business eCommerce platform
Inventory management software should serve as the hub of an eCommerce operation, tracking sales data from multiple channels and displaying it in real-time.
The basic function of these software programs is to eliminate manual processes such as:
Tracking inventory on an Excel document
Using multiple tools that aren't integrated requiring redundant data entry
Using an offline system that doesn't update in real-time via the Internet
Using paper and pencil to track inventory and do order fulfillment (You'd be surprised how much this still happens.)
There are dozens of eCommerce inventory programs on the market. Look for web-based inventory software that offers a 360-view across all the platforms where you sell: Amazon, Etsy, eBay and so on. The same visibility is needed when inventory is handled across multiple distributors, warehouses or other partners.
Look for data analytics as part of the software package. The software should help you watch how inventory and customer demand is changing over time.
Look for inventory software with predictive analytics that can spot data trends to help with decision-making.
The trick here is to know when to upgrade. For entrepreneurs and small businesses, it can never be too soon. Look for an inventory program that is scalable to grow with your business.
Editor's note: Are you already using GoCentral Online Store? You can sync your inventory with Square's point-of-sale inventory management system and track orders and inventory on the fly.
6 of the best eCommerce inventory programs
Choose software for your inventory programs that not only suits your eCommerce business now, but one that can scale for where you see your business in the next three to five years.
Related: Business upgrades: Improvements every online business can make in 2018
Here are some of the most popular options on the market today:
1. InfoPlus
InfoPlus is a good option for small companies planning on mid-level growth.
Pros: Highly configurable software for inventory programs management.
Cons: It might feel like too much for entrepreneurs just starting out. Customer reports suggest that installations often require an InfoPlus deployment team to optimize the product.
2. Ordoro
Ordoro is a cloud-driven shipping and inventory app with additional features like barcode scanning and shipping. FitSmallBusiness selected it as The Best Shipping Software for 2017.
Pros: Odora has quality, unlimited customer support, a solid cart and shipping integration, an open API for custom iterations and starts at a lower price point.
Cons: Limited features on some of the basic-tiered plans.
3. Unleashed
Unleashed is a cloud-based inventory management program with options for businesses of all sizes.
Pros: Excellent online support with a deep library of help articles.
Cons: Additional shipping integrations would be helpful and limited functions for the small business tier.
4. Wasp Inventory Control
Wasp Inventory Control is a good tool for inventory programs with five to 99 employees. Businesses can use Wasp for both barcode systems and inventory software.
Pros: It's easy to use, can be purchased on-premise or in the cloud and has native iOS and Android apps.
Cons: It limits the number of alerts you can set and UPC labeling process isn't explained well.
5. Zoho Inventory
Zoho offers a basic, free plan, making it a great place for entrepreneurs to start.
Pros: It's easy to set up and integrates with standard eCommerce platforms.
Cons: Customers complain there are sync errors and delays that cause problems.
6. Veeqo
Veeqo offers cloud-based multi-channel inventory and an orders management program.
Pros: Easy to use with intuitive navigation.
Cons: Customers say the app might work better for third-party channels and that updates take too long.
Optimizing eCommerce with inventory software
Managing a multi-channel sales process is virtually impossible without inventory software to optimize your eCommerce process. When the software is in the cloud, it helps balance supply and demand, optimizing your bottom line. If you're looking for the one tool to grow your eCommerce business, having a robust inventory management system can make all the difference.
Related: How to use omni-channel marketing to grow your small business