6 things every successful kids store does
Running a kids store sure isn't what it used to be. Today's kids are not mere children — six is the new 16. Marketers call it KYOG: Kids Getting Older Younger. Generation Z (aka the Zeds) were born between 1995 and 2010. They left the womb knowing how to work a smartphone and never looked back. Zeds expect a great in-store experience — they're comparing their experience with your store to their previous experiences online. They're ready to do business, are you?
Currently, the average Zed's allowance is $16.90 per week, which translates to $44 billion a year. Banks need to lower their ATM machines — kids have cash! And they're not just consumers; they're digital curators who will catalog their entire lives online. So what does this game-changing customer expect? Here are some things to think about if you want to attract kids and, by extension, their parents to your store.
6 ways to make your kids store the place to be
Make your website interactive.

Promote your kids store on social media.

Make it appealing to children.

Make shopping easy for everyone.

Keep the kids busy.

Host in-store events.
Ready to go? Let's take a close look at each strategy.
1. Make your website interactive
Zeds grew up playing on sites like Build-a-Bear and Webkinz so your website needs to be interactive. This means it has to be more than just a static online brochure. Add project sheets, ideas, testimonials, lots of photos, how-to videos and more. Oh and you'll probably have to build your own app.
Be prepared to develop an app at some point in the near future.
According to Flurry Analytics, people with smartphones spent 86 percent of their time on apps and only 14 percent on mobile web pages in 2014. By 2016, the global pool of "mobile addicts" (consumers who launch apps via their smartphones or tablets 60+ times a day) had risen by 34 percent. Time spent on shopping apps grew by 31 percent during those two years.
2. Promote your kids store on social media
Social media is where Gen Z goes to discover stores, brands and products. Once they've found something they like, Zeds evaluate, rate and share it. Your best bet is to start with Facebook, WhatsApp and SnapChat because they're frequented by kids (sorry mom and dad, more than half of 8- to 16-year-olds ignore Facebook's age limit). This is the place to start marketing to kids.
Don't overlook rating sites like Yelp, where the No.1 type of businesses rated isn't restaurants, but retail stores. Make it a habit to check your online reputation frequently, and respond as necessary. Don't let negative comments go unresolved. Online monitoring sites like Mention.com and TalkWalker.com can help you keep up with what people are saying online about your kids store.
[advertisement id="14428″]
3. Make it appealing to children
There are two kinds of children's retailers out there: Stores that pack the sales floor with merchandise geared for children, which makes the aisles hard to navigate. The second kind make the experience fun for kids — even when they're shopping with their parents.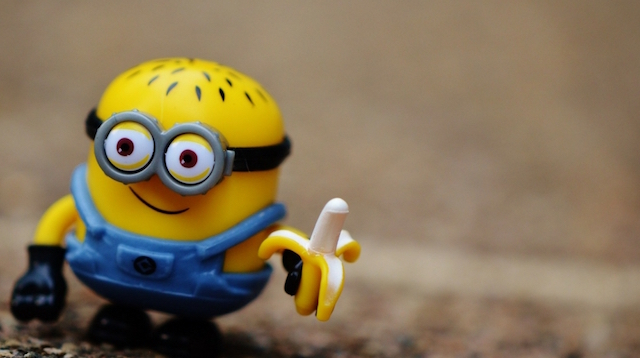 Think about your sales floor. Is it colorful? Are there fun focal points that a child can see from a stroller or a shopping cart? Are the product displays enticing to both parents and kids? Can children relate to the music you play?
In general, your store fixtures should seamlessly blend in with the decor so that the merchandise pops. In a kids store you can up the fun factor. The Wizard's Chest in Denver, for example, sells toys and costumes for "anyone aged 9 to 99." Enter the castle doors and you're immediately transported into the world of make-believe. You won't find a standard fixture anywhere in this store.
Signs like "Unattended children will be given an espresso and a free puppy" make moms' heads explode.
When placing your fixtures, remember that the Americans with Disabilities Act requires a minimum of 3 feet and 6 inches of space in-between fixtures. Mom will not abandon her child if the aisles in your kids store are too crowded for a stroller or a shopping cart to pass. So make sure your store aisles are easy to navigate.
What about your signage? Signs like "Unattended children will be given an espresso and a free puppy" make moms' heads explode. You may think it's funny, but your customers do not. In fact, women in our focus groups have said they avoid stores after seeing those not-so-kid-friendly signs.
4. Make shopping easy for everyone
Even if your store is small, shopping carts are a good idea. Carts not only keep the kids contained, but they also allow parents to shop hands-free. Studies have shown that customers who shop with a cart often spend more. In fact one study found that increasing the size of the cart resulted in 19-percent more sales. The Good-L Corporation makes shopping carts for even the smallest of sales floors. Take a look at their basket carts.
Provide a changing area in both the women's and the men's restrooms of your kids store, or in a place that's accessible to both moms and dads. Koala Bear Care offers a number of options. The addition of a comfy chair in a discrete location, where dad can take a break or mom can feed her baby will be appreciated as well.
I'd be remiss if I didn't mention impulse buying at checkout. The area adjacent to the register is a good place to display a selection of "Stop it" toys, as in "Daddy, can I have a ball?" "No." "Daddy, can I have a ball?" "No." "Daddy, can I have a ball?" "STOP IT. What color do you want?" Get more tips to increase sales here.
5. Keep the kids busy
IKEA offers a solution so parents can shop kid-free: "You shop, kids play. Drop the kids off at the IKEA-supervised play area and ballroom, and shop in peace. This way, everyone's happy. Or if you want kids to help make furnishing decisions, strollers are available at the entrance."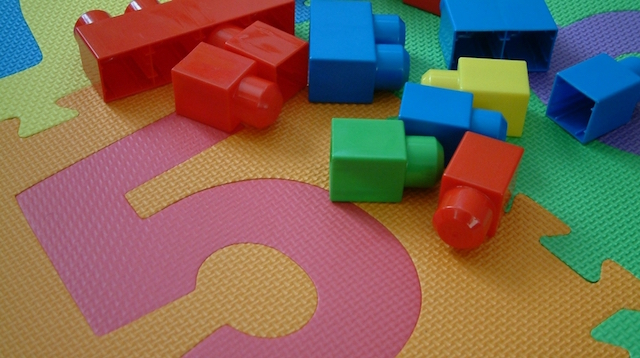 Offering strollers is a nice touch; IKEA's play area is an expensive undertaking. It requires additional insurance, closed-circuit security cameras, kid-safe toys, furniture that's bolted to the floor and a load of safeguards. If you're considering adding a supervised play area in your kids store, speak with your attorney and your insurance carrier BEFORE you do it.
Check with your insurance company before installing a play area.
Some retailers have unsupervised play areas in their stores. Be careful — kids can get hurt while playing if the staff isn't paying close attention to whatever the child is climbing on. Some parents will drop the kids off to play or watch a DVD while they immerse themselves in shopping. Who's watching the kids?
Play areas need to be in a place where parents can always see their children. Post a large "Supervise children at all times" sign and make sure it's in plain view. And again, talk with your attorney and your insurance carrier before adding a play area to your kids store.
6. Host in-store events
Schedule events in your kids store on a regular basis. This is not an option; you need to have at least one major and one to two minor events in your kids store every month.
Host at least one major and one or two minor events each month.
Connect with your local elementary school or daycare center and host a Kids Store Tour — show them what it takes to run a retail store. Host a coloring contest for younger kids, or a selfie contest for tweens — with participation prizes. Offer a Kid's Cookie Credit Card the child can show each visit for a free pre-wrapped cookie or box of animal crackers. Do product demos and make-it and take-its on the sales floor.
Remember, it's all about the in-store experience. Whether you have Zeds shopping alone, or with mom and dad, kids are big business. Look for ways to enhance the experience for them while making it easy for parents. It's a win-win!
Image by: Visual hunt