6 things to include on massage websites
One of the common questions I hear from massage business owners is, "What should I include on my massage website?" This article will help you get started on creating a website for your massage business that will keep your practice busy. A business website is one of the cheapest forms of marketing you can get. Consider that your website is out there on the internet 24/7 and you have complete control of what you put on the site. Once they're set up, you can let massage websites do all the work for you!
Why do you need a website?
Marketing research shows that nine in 10 people in the U.S. use the internet, and more Google searches take place on mobile devices than on home computers. This means that not only are more people using the internet, but most of them are using mobile devices.
If you don't have a website for your business, then you are essentially invisible.
Think about when you are looking for a service or want to learn more about a restaurant. More than likely, you go online to find the information you need. A website is relatively inexpensive and, these days, easy to set up and get going.
How a website can increase your bookings
Think of a website for your massage business as real estate on the internet, or think about the internet as the new Yellow Pages. You remember those, right? Your business has a space there, and when people search online for "massage services," they can easily find your business.
Even if someone is referred to your services by a friend, they will often want to look you up online first.
A website gives potential clients a way to learn about your business and how you can help them.
What should you include on your massage website?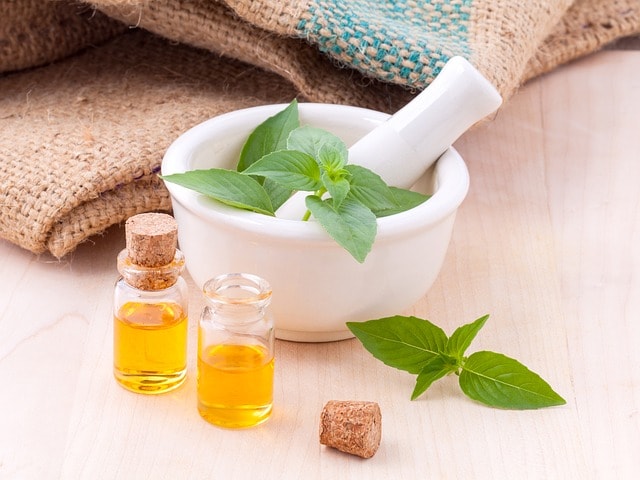 It is easy to feel overwhelmed with all the choices of what you can add to massage websites. There is specific information you need to include to help your potential client learn more about your business.
Here are six elements to consider:
Contact information
Part of the reason you're creating a website is so people can contact you, right? Make sure your address, phone number and detailed business information (such as hours, location, etc.) are easy to find.
Pro tip: If you want to circumvent spam, consider using a contact form instead of listing your email address.
List of products and/or services
What kind of services do you offer? Maybe you specialize in a specific style of massage or offer unique treatments. List out each one and provide a short description detailing the benefits of each service.
Do the same thing with any products you might sell (i.e., oils, lotions, etc.). Many clients have allergies, and it is helpful for them to know what you use. If you use a special cream or lotion, you can highlight the information as a way to stand out from your competitors.
An online scheduling system
Today's consumers love convenience, so the easier you make it to schedule an appointment, the better! Online scheduling can be used at any time of the day or night without the bother of playing "phone tag."
An About Me page
This page is where you can showcase your education, work history, and personal philosophy.
The secret to a good About Me page is to remember your client doesn't really want to know all about you, they want to know how you can help them!
Try to write it in such a way that you showcase how you can help your target audience.
Client testimonials
Many massage therapists will have a web page dedicated to client testimonials, but you also can scatter them throughout your website. For example, if one of your reviews is about how you helped someone recover from an injury, you can place that on your site where you write about helping people recover from injuries. Additionally, video testimonials are a powerful way to showcase your expertise. As you're getting started, here's some advice on how to solicit and use testimonials.
Images
Photos of the interior of your massage office and the outside of your building are helpful. If someone hasn't been to your office before, photos can help them familiarize themselves with your business before you meet them. Photos of you working on a client also can be included on the page where you list your services. (Just remember to get their permission to use them on your site.)
Design an effective website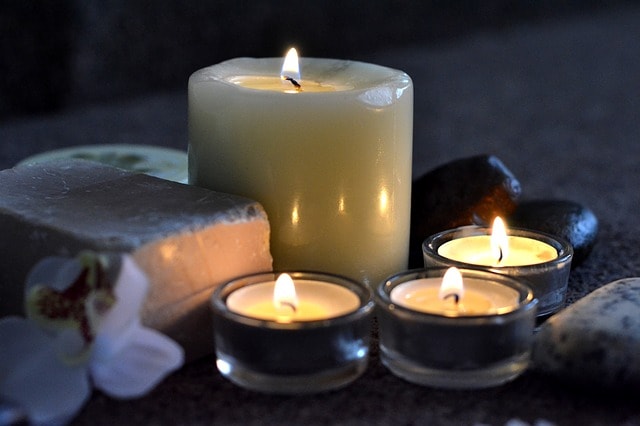 One of the biggest problems I see with massage websites is that often the massage therapist creates a site that represents what they like. This might include having pretty fonts and styles that don't match their target audience or that are difficult to read.
Understanding your audience is the key to creating a website that attracts more clients who
fit your niche
.
It's also important to consider your audience when choosing images for your site. If you have photos of people doing yoga on your homepage, people who visit your site might think you are a yoga instructor and leave the page.
A helpful trick is to ask a friend or family member to look at your website for three to five seconds and then tell you what they think the site is about. If users can't figure out within three to five seconds what your site is about, they will move on.
User experience is one of the key things that can affect your search engine ranking. These design elements can affect user experience:
Text in light colors.
A font that is too small — 16 point is a readable size.
Too much text. Break it up with bullet points and headers so it's easier to read.
Too many bright colors scattered around the site. Choose colors that match your logo and/or the interior of your massage office.
If your site has one of these problems, it will not rank as well when people search for your services and people will not want to stick around to see what you have to offer.
Massage websites work for your business
These days, it's easier than ever to have a website for your massage business. It's far less expensive than it used to be, and you don't need to know how to write code! GoDaddy's GoCentral Website Builder is a perfect platform for massage websites because they have online scheduling, contact forms, and the capability to accept payments.
It's also important to make sure that your website is responsive. This means that it is naturally sized to fit whatever device someone is accessing it from. A responsive website that showcases how your business can help the viewer is an excellent way to market your business.