6 ways to connect with your eCommerce customers and humanize your brand
Google bots are crawling your website. Chatbots are having conversations with us via pop-up message applications. Google Voice, Alexa and Siri are telling you the answers to obscure questions, providing directions, and playing the music you want to hear. Where have all the humans gone? With all this technological intervention, what can you do to humanize your brand?
Despite appearances, humans are very much in control of these automated technologies.
Google's bots are controlled by algorithms designed by humans. Chatbots are programmed and monitored by humans. And automated voice assistants are — you guessed it — programmed, monitored, and made smarter by humans.
The same is true of your brand. While it might be represented by a logo and tagline, marked by a particular typography and color palette, and well-known for its mission to change the world one product at a time, behind it all are the people who keep the business running day-in and day-out.
Let's provide a connection between your customers and the individuals who bring your brand to life by finding a way to humanize your brand.
6 ways to humanize your brand in an online world
Figuring out where humans fit into this online world we live in can sometimes be confusing, especially when it comes to your brand. On the one hand, you want potential customers to recognize your brand for the quality and value of the products and services it offers. To do this, you need to invest time and resources into creating products that are consistently well-made and efficiently produced and distributed.
On the other hand, you want your brand to stand out from the crowd. Even if you create the best products and services among your competitors, it won't do you any good if the right people aren't being told, and if the right people don't trust your brand to begin with.
If you aren't showing the human side of your brand, you aren't giving potential customers the opportunity to build trust and loyalty with the people and ideas that make your business a reality.
Here are six tips to help you connect with your eCommerce customers and effectively humanize your brand:
Connect with customers on social media.

Create a resourceful blog.

Create live and how-to videos.

Create personalized email campaigns.

Collect and promote customer testimonials.

Create a strong business story on your About Us page.
And remember: People don't trust companies, they trust the people behind them. Let's see how these six tips can help humanize your brand.
1. Connect with customers on social media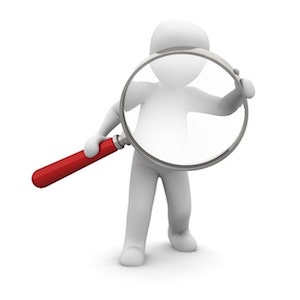 Let's start with the most obvious way to show your human side: Engage with your audience on social media platforms like Facebook, Twitter, Instagram, Pinterest and LinkedIn. Here are three rules to follow to be successful with social media:
Make time for social
If you're an owner or solo entrepreneur, making time for social media can be tough. If you have the budget, you might want to hire a part-time social media marketer or create an intern position for college students with an interest in communications.
Be consistent
Whether you have 10 hours or 10 minutes to dedicate to social media each day, it's important to be consistent with your engagement. Don't neglect to respond to comments and messages, or you'll leave your audience wondering where you've gone, or if there's really a human connected to your social media presence at all.
Monitor your audience
Use the provided platform analytics to find the best times to post to your audience to generate the highest engagement levels, but don't stop there. Continue to monitor your posts for likes and comments so that you can get in on the conversation, too.
2. Create a resourceful blog
Many people feel that everything there is to say has already been said, but that is simply not true. If your content is useful, educational or inspirational in some way, it's worth sharing by creating a blog. We all look at things differently and can shed a different light on the same subject matter. On your blog, you can do that by:
Posting a brief story about an upcoming event
Sharing the details of a cool company project
Writing an opinion piece that shows your industry expertise
If you have something to say that you think can help your existing and potential customers in some way, go ahead and say it. It's your unique voice that will humanize your brand.
Editor's note: Need a platform for your blog? Consider GoDaddy Managed WordPress. With our Quick Start Wizard, you'll be up and running in no time, giving you the bandwidth to write and publish engaging posts for your audience.
3. Create live and how-to videos
The great thing about videos is that they don't have to be that long, and they don't have to be perfect. Live videos are great because they show your audience that there are real people behind your brand. You can go live from almost anywhere, including:
A company event
Your office cubicle
The warehouse where your products are being packaged
While on the road to an important meeting (but have someone else hold the camera while you're driving, please!)
By doing live video, you can show your customers that you're a real person, just like anyone else, and your personality will automatically shine through, where it might not be as prominent in a blog or social media post. How-to videos are another great way to bring out the human side of your brand.
Pro tip: Videos help put a face behind products and services, which help customers relate on a more personal level with your brand.
4. Create personalized email campaigns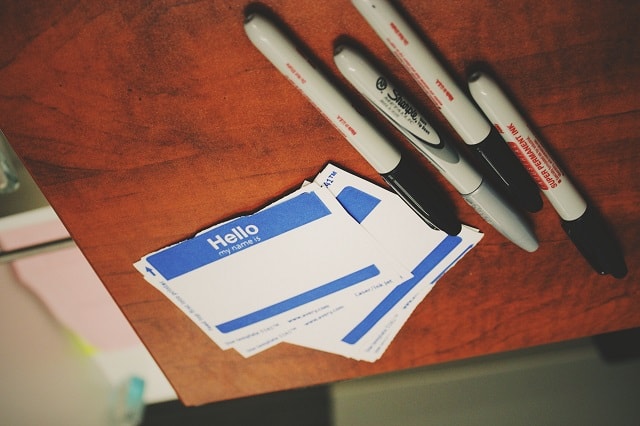 Did you know that, according to Marketing Land, "Personalized emails deliver six times higher transaction rates," but for some reason, only 30 percent of brands actually use them? Another study by Janrain found that "74 percent of consumers get frustrated when they receive content that has nothing to do with their interests." Your customers want personalized emails. Give them what they want already!
Personalize the subject line, and get on a first-name basis.
Use any data you've gathered from the user to personalize your follow-up emails with things like birthday messages, subscription renewal reminders, or purchase history insights.
Don't automate every email you send out. If you have the time to manually write an email here and there, your customers will notice.
5. Collect and promote customer testimonials
Encouraging your loyal customers to leave online reviews is a great start. There are many online review sites that you can direct your satisfied customers to, like Yelp, Google, Facebook, and more. However, we all know that people are busy and forgetful. Sometimes asking for reviews might feel like you're talking to a brick wall.
A great way to ensure you get some meaty testimonials is by sending out short surveys with specific questions to prompt better answers.
You can then pull testimonials from these surveys and publish them to your website (with permission, of course). Testimonials are effective because they tell potential customers what's so great about your business in the most genuine form: in the words of your existing customers.
6. Create a strong business story on your About Us page
Have you ever read an About Us page that bored you to death? Unfortunately, many businesses don't understand the power a compelling story can have on their audience. Why not spruce up your About Us section and show customers the why behind what you do?
To humanize your brand and show customers the people behind your business, tell them:
What causes you care about
Why you care about them
What you're doing about it
Introduce website visitors to your team. Show them who they are and what's important to them.
Pro tip: Bios don't have to be just about where people went to school and what they do for your company. People want to know what drives you and the people behind your company each day.
Is your brand alive?
Prove it. Tell your story in an inspiring and attention-grabbing way. Bring your customers to life with real testimonials. Get personal with your emails and engage in conversations with your customers on social media. Humanize your brand, and watch your eCommerce business grow.
The GoDaddy product information in this article is outdated and currently under review for accuracy. For the latest up-to-date product information please visit godaddy.com