6 ways to earn money as a nutrition specialist
Nutrition is a hot topic, and many people are looking to enter into the nutrition field or even change their career to become a nutrition guru. There are many ways to earn money in the nutrition world that include full-time and part-times jobs.
6 ways to earn money as a nutrition specialist
Below are six job options to consider for earning money as a nutritionist.
Hospital nutritionist.

Nutritionist in the public health sector.

Sports nutritionist.

Nutrition health writer.

Nutritionist in a corporate setting.

Nutritionist small business owner.
Ready to see if any of these jobs suit your skill set? Then keep reading.
1. Hospital nutritionist
A nutrition specialist can work alongside a dietitian in a hospital focusing on calorie counts and educating patients on sources of nutrition for disease prevention. This position is usually full time.
The pro is that this position provides lots of well-rounded experience on different disease states, which will help build expertise. These types of jobs are also usually salaried and offer health and retirement benefits.
A con to this position is that it might be challenging for someone who wants to work independently, as they are usually paired with a registered dietitian. Hours might not be ideal if you prefer to not work weekends, and the patient volume is often very high, creating a busy atmosphere.
The average salary for a full-time nutrition specialist in a hospital is about $51,000, depending on education, which is at least a bachelor's degree in nutrition with a focus on biochemistry or anatomy.
2. Nutritionist in the public health sector
Nutrition specialists are prominent in community health promotion, such as with the Women's Infant and Children Program (WIC), where nutritionists focus on providing education for low-income families.
Nutrition specialists might also work within the school system to plan and analyze menus, and purchase the appropriate amounts of food. At the federal level, a nutritionist might work within the U.S. Department of Agricultural in research, education or community outreach.
The pros within the public health sector are that they are often full-time positions with health and retirement benefits, which make them one of the more stable ways to earn money as a nutrition specialist. Cons within the public sector are funding obstacles, which can reduce overall salary. Sometimes these positions require grant experience with the expectation of funding projects you are assigned to.
Nutrition specialist jobs in the public health sector require a minimum of a bachelor's degree in nutrition. Salaries range from $31,000 to $59,000, depending on experience and degree.
3. Sports nutritionist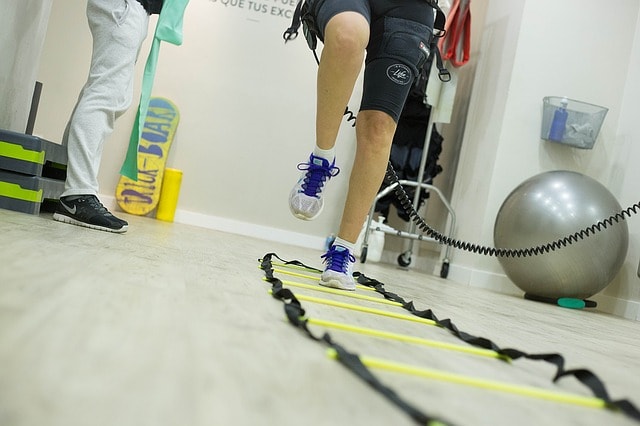 There are several ways to earn money as a sports nutritionist. You could work at a university or at a local gym and focus on providing nutrition guidance for weight loss, increased muscle mass or overall health.
The pro of this position is that it is often in a positive dynamic environment with very motivated clients. A con is that often this position requires evening and weekend hours, and due to state licensure and liability, a registered dietitian is often preferred.
If a registered dietitian is preferred, additional schooling is necessary, as well as consistent continuing education through the length of your registration.
A minimum of a bachelor's degree in nutrition is required for this position and the average salary is around $42,000.
4. Nutrition health writer
This position can have a variety of responsibilities, including writing for a newspaper or magazine, web-based writing such as blogs or eBooks, or writing patient education and marketing materials. The pros of this job are the flexible hours and ability to work from home. The cons are that this job is often not provided as a full-time position, does not provide benefits, and is often on a contractual basis.
A minimum of a bachelor's degree with an addition of a minor in journalism is often preferred and the average salary is about $29,000.
5. Nutritionist a corporate setting
Nutrition specialists in a corporate setting might analyze nutrition for products, implement and design research for pharmaceutical companies, or run corporate wellness programs that focus on improving health, reducing sick leave, and decreasing overall healthcare costs.
The pros of this job are that you are often working for a large corporation that provides benefits and hours that do not include evenings and weekends. A con to this job is that it often requires additional duties outside of nutrition, such as marketing. A minimum of a bachelor's degree is required for this job as well as a minor in marketing or business. The salary for this job varies greatly.
6. Nutritionist small business owner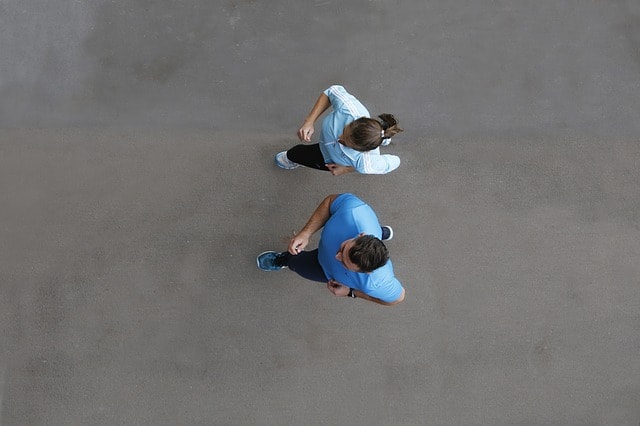 If you are thinking of becoming an entrepreneur, it is worth looking into starting your own business. It has the potential to be one of the best ways to earn money as a nutrition specialist because it's possible to piece specialties into a business model that provides many skills companies are willing to outsource, such as health writing, corporate wellness, sports nutrition, and community nutrition services.
As an entrepreneur, you have the ability to specialize in specific interests and design a marketable product.
The pros of starting a business are the flexibility, the variety and the independence. Also, if you have strict licensure, which requires a registered dietitian, you can hire or contract a dietitian who can help you build your business. The cons of starting a business are that you often need sales and marketing experience so you can capture and retain business, and you are required to independently obtain benefits you would receive in a full-time position. Often there is a cost to starting a business, so it might be necessary to take out a loan to support your business launch.
In conclusion
Interest in the nutrition field is growing, and the ways to earn money are endless. As with any career, it is important to understand state licensure and minimum education requirements in order to ensure regulatory compliance. Of course, there are many opportunities within the field, but entrepreneurship is very exciting and can provide great rewards.
Once you create a business plan and decide on your product lines, the next step is to build your website and start marketing your products. You can often sell your products online, which is extremely convenient to customers. If this path is up your alley, you might want to start by purchasing a domain name to protect your business's identity.