7 financial calculators to keep you on track in 2017 and beyond
Understanding and managing your business's finances is one of your most important jobs. "You must know your numbers inside and out," says Ted Rollins, a successful global entrepreneur who is recognized by Inc. 500. "Integrating the financial performance and metrics of your business into everything you do is a must." But you can't be expected to be an expert in everything — and that's where financial calculators come in.
Luckily, there are dozens of these free online tools that allow you to plan ahead, track cash flow, and manage profit without pulling your hair out. The best part: You can make the best financial decisions for your business.
Bookmark the following financial calculators to keep your finances in tip-top shape in 2017.
Financial calculators for tax time
Make this stressful task easier by managing and estimating refunds throughout the year with Inuit Turbo Tax Calculators. You'll find a number of tools, including a tax estimator, W-4 withholding calculator and deduction finder. Other free financial tools include a documents checklist and income estimator.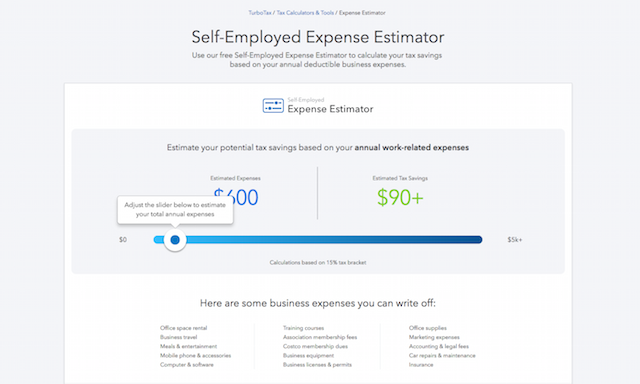 Calculate your conversion rate
Use Entrepreneur's Conversion Rate Calculator to quantify how your website conversion rate affects your total online sales. Simply input three numbers — total visitors, average order amount and total orders — and you'll find out your current conversion rate, total sales and sales per customer. Check back often to see how your business is improving.
Put your finger on profit percentage
You likely track total daily or weekly sales, but do you know what percentage of those actually turns a profit? Find out with Bankrate's Operating Profit Percentage Calculator, which requires just two numbers: operating income and sales. If this important number starts to go down, you need to reassess your pricing, your suppliers and/or your operating expenses.
Get an answer to the IRA question
If you own a business or are self-employed, you're likely paying for and managing your own retirement account. The IRA vs. Roth IRA Calculator from TimeValue Software helps you decide the type of account that's right for you. Maximizing the money you put away now sets you up for success in the future, making this an important calculator to use.
Solve the lease vs. buy conundrum
Every business requires equipment of some kind, whether it's a machine for production or desks and computers for employees. Deciding if you should buy or lease these items can be a challenge. Enter: the SurePayroll Lease vs. Buy Calculator for Equipment. This calculator compares the net cost to buy and lease, in addition to market value after 24 months, ending loan balance and lost interest on up-front costs.
Keep tabs on cash flow
With the Bplans Cash Flow Calculator, you can regularly assess the effect that sales, inventory and other variables have on your business. Use it to identify changes, set goals or test hypotheses. With two dynamic graphs, it's one of the best financial calculators for understanding your cash flow and the individual factors that impact it.
Stock the right amount of inventory
You never want to have too much or too little inventory. Determine the exact amount you need given annual growth rate, demand per week, order lead time and more with the Branch Banking and Trust Inventory Analysis Calculator. The full report provided includes important specifics such as maximum inventory and safety stock. Fire it up once every quarter to ensure you're following a smart inventory plan.
Image by: Jan Tik via Visual Hunt / CC BY