7 massive changes in 2018 set the stage for the future of marketing
Few industries change as rapidly as marketing. Every new technology, every new consumer trend and every innovation in the marketing game has the potential to influence the future of marketing. This past year, while quiet on certain fronts (like minimal Google search algorithm updates), the industry saw no shortage of paradigm shifts and interesting developments.
In fact, I'd argue that 2018's substantial changes are ushering in a new era of marketing, with radically redefined consumer expectations and in many cases more opportunities for brands.
7 changes that set the stage for the future of marketing
So how exactly did 2018 set the stage for this massive transformation?
Everyone became concerned about privacy.

The truth became far more important.

Social channels are undergoing dramatic evolution.

Customers began engaging in new ways.

Influencer marketing started to collapse.

Predictive analytics algorithms became more accessible.

Personalization became far more relevant.
Let's look at each of these changes in more detail.
1. Everyone became concerned about privacy
Until recently, privacy was something of a backburner issue for most online consumers. But this year marked a kind of culmination of consumer anxiety, bringing privacy to the forefront of everyone's minds. Facebook's Cambridge Analytica scandal forced us to confront the idea that our personal data might not be safe on even the most commonplace social media platforms. And thanks to Europe's General Data Protection Regulations (GDPR), just about every modern app updated their privacy policies this year.
These changes have a few effects on the future of marketing:
Brands need to be far more careful about how they treat user privacy in their advertising.
We're forced to reevaluate which platforms we use to communicate our messages. In fact, some methods of gathering consumer data may soon be unavailable to us.
Related: GDPR in the U.S. — How the General Data Protection Regulation might affect American businesses in 2019 and beyond
2. The truth became far more important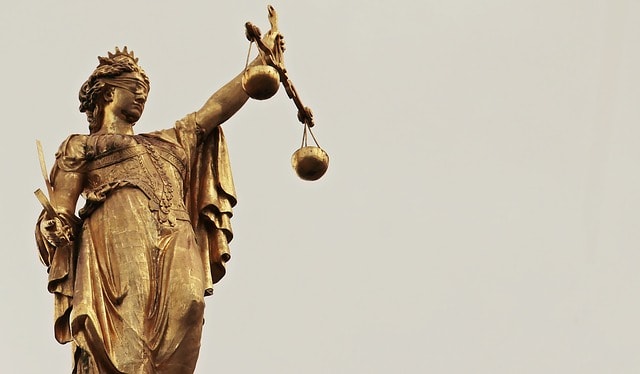 Consumers are demanding more truth and transparency in all areas of their lives, including any marketing and advertising they're exposed to.
Toward the end of 2016 and throughout 2017, we witnessed how the creation and spread of fake news could blind and manipulate millions of people.
In 2018, consumers have developed a much lower tolerance for misleading facts and groundless persuasive tactics.
On top of that, this year we've seen the vicious takedown of politicians and celebrities who have lied, cheated, or practiced misogyny or racism, all at the hands of angry citizens who expect a higher level of decency.
The bar has been raised for brands.
Brands have responded by making a bigger commitment to transparency, building trust through authenticity and taking proactive action when one of their employees violates the public trust.
3. Social channels are undergoing dramatic evolution
Partially in response to privacy controversies and partially as a way to develop a new paradigm for in-app interactions, multiple social media platforms have started redesigning or revising their approach for the average user experience.
For example, it's much harder to monetize videos on YouTube, but the platform is trying to prevent an implosion from destroying the app. Facebook and WhatsApp are fighting back against fake news, and doubling down on their efforts to protect consumers' data. And Snapchat keeps rolling out new changes to settle into a form that's both progressive and satisfying to its core user base.
It's making it hard for marketers to keep rolling with the punches.
4. Customers began engaging in new ways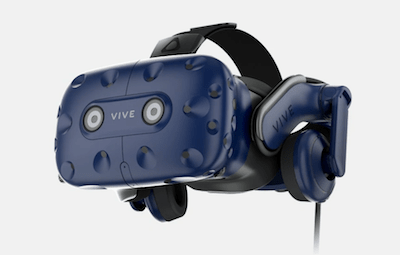 Consumers are starting to engage with content in new ways, forcing marketers to rethink their strategies in 2018 and beyond. The future of marketing is here now, as devices that have remained on the fringe for the past few years, such as VR headsets and smart speakers, are seeing an explosion in sales. That growth rate isn't expected to subside anytime soon.
This is allowing customers to engage in virtual worlds, or augmented realities, and give verbal commands to accomplish basic tasks, rather than relying on conventional computer interfaces.
Accordingly, brands have been scrambling to try and keep up.
Related: Augmented reality in business — 3 ideas worth considering
5. Influencer marketing started to collapse
For years, influencer marketing has been, by far, the best way to get ahead in social media marketing (and sometimes, reputation building). Influencers carry more trust than corporate brands, and can inexpensively get you exposure to tens of thousands of people (or more).
However, this year has seen a remarkable decline both in the value of influencer marketing and in the number of brands relying on it. Consumers are starting to put less faith in influencers, and the sheer amount of competition makes influencer marketing more difficult to approach.
Related: How to work with brand influencers when you don't have a budget
6. Predictive analytics algorithms became more accessible
Until this year, the term "predictive analytics" wasn't much more than a buzzword for millions of small- to mid-sized businesses. To harness the power of predictive analytics and big data, you needed to have a degree in data science or, at the very least, a massive budget.
But over the course of 2017 and 2018, developers have been working to integrate predictive analytics models into platforms and apps, which makes them much more accessible.
We're starting to see predictive analytics capabilities in basic, inexpensive software platforms with intuitive interfaces (including data visualization) that make it relatively simple for almost anyone to make use of them.
We're also seeing the emergence of new types of predictive analytics, such as those that depend on the blockchain, which may allow us to continue making predictive analytics more accessible for the foreseeable future.
7. Personalization became far more relevant
We'll remember 2018 as the year when personalization became dramatically more important. For the past several years, we've seen fits and spurts of consumers gravitating toward services, content and products that are developed especially for them.
But with the combination of predictive analytics, smart bot conversations and the sheer number of corporate competitors, consumers are demanding personalization to a much greater extent.
As of this year, 80 percent of consumers are now more likely to do business with a company if it offers them some kind of personalized experience.
It's no longer enough to target entire demographics. You need to get to know your customers on a much more individual level.
Related: How to use personalization to increase sales
Get ready for the future of marketing
This marketing transformation is only beginning, and I suspect we'll see more unexpected changes and departures in 2019 and beyond. Keep an ear to the ground so your competition doesn't leave you in the dust, and be ready to make significant changes to keep up with your customers' needs.