7 ways to market pet grooming and daycare services
For most pet owners, their beloved pet is considered a member of the family. So, when they're hiring someone to take care of their furry friend for a day of pet grooming — or even for a few hours while they are away — they want to know their pet will be in good hands. With this in mind, here are a few tips you can use to market pet grooming and daycare services in a manner that reassures your customers that while they're away, that their pet will be more than OK.
1. Have a professional web presence.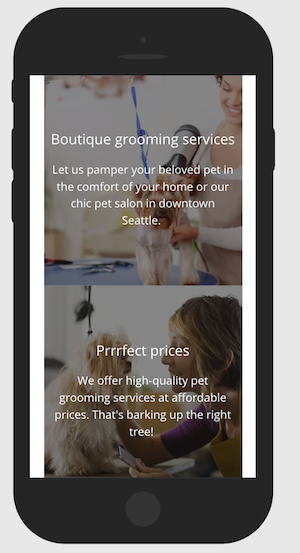 Before buying a product or purchasing a service, more and more people visit the company's website first. A clean and polished web presence is their first indication that the company is a professional one. If your website looks poorly managed or outdated— or even worse, if you don't have one at all, it may drive that potential client to your competitors.
Pro tip: For a professional website, fast, check out GoDaddy's new GoCentral website builder. Fully integrated with SEO, social media and email marketing tools — and designed with mobile in mind — you can begin to market pet grooming and daycare services to potential customers as soon as you launch your site.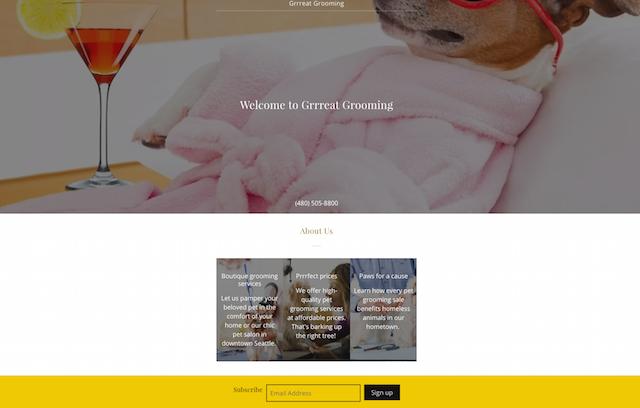 2. Make your website visually appealing.
Your website should, at a minimum, be filled with wonderful photos, pricing of services, and glowing testimonials. At the same time, it shouldn't look cluttered or feel overwhelming. Ask past clients and current clients for testimonials and for permission to share photos of their pets. If you're a groomer, before and after photos are a great way to show off your clipping skills.
If you have a brick-and-mortar shop, be sure to include photos of your location — and don't skimp on them.
You might be tempted to simply snap pics with your cell phone, but do yourself a favor and hire a professional photographer. Before and after images of pet grooming are fine with a cell phone — as are images of pets playing at your daycare — but location images must be professional.
Give the photographer a clean space to work in and let them do the rest. Not only will they know the best angles to photograph, but they can also offer an outsider's view of how your business really looks. Images don't lie, and through them you may discover some simple changes you can make to enhance the atmosphere.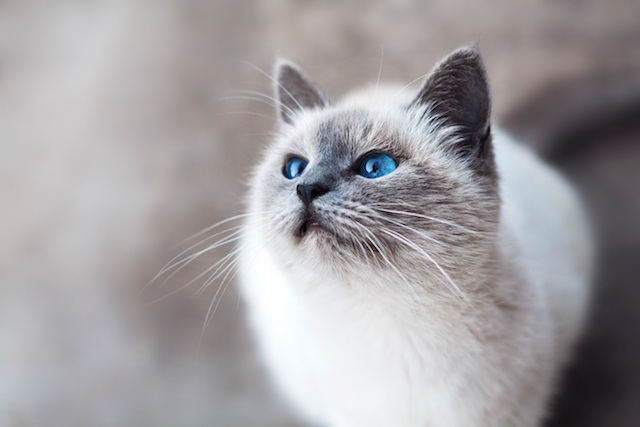 3. Share behind-the-scenes videos.
Your potential customers want to see pets enjoying themselves in your facility. Videos offer more than just one great, staged moment by telling a bigger story. Videos of you playing with the pets and footage of multiple on-site animals interacting can be appealing to potential clients as well.
4. Mention awards and accolades.
If you have been in business more than two decades, state it. If your facility is family owned and operated, share that, too, as showing that your entire family is invested in caring for animals could be an effective selling point. Did you win "best groomer in town," or have a local news outlet report that you're "the only place I'll take my pets?" This type of recognition positions you as an expert in your field, and should be shouted from your virtual rooftop.
5. Include an FAQ section on your site.
Do you have special treats and extras available? What sets you apart from other facilities? Do you have special training or education related to your work? Can you accommodate pets of all shapes and sizes? Are you strictly limited to cats and dogs? What about pets that have special needs? These are just a few things your potential clients will want to know as you market pet grooming and daycare services.
6. Provide impeccable customer service.
Think warm greetings and quick responses, via phone and email. Ensure all of your staff members are well-versed in all services and pricing. Answer any and all questions that aren't covered on your FAQ (and consider adding them to that list, if applicable). If they aren't ready to commit yet, make an appointment with the prospect or invite them to stop by the shop for a tour.
7. Offer a tour upon arrival at your facility.
They haven't signed the dotted line yet and they want to see that everything you promoted online wasn't just for show, so make sure you wow them. Again, warm greetings and fabulous customer service. And be sure to acknowledge their pet, and show you care from the moment they both walk in.
Groomers: Show off your top-of-the-line clipper 3000. Impress visitors with your pampering station. Let them see the dog washing area.
Doggy daycare facilities: Show them where the pets eat, play, and sleep. Let them see the other pets in your care.
Market pet grooming and daycare services to groom customer loyalty
From a showstopping, mobile-friendly website to five-star customer service and memorable facility tours, you can welcome a flurry of furry new clients and groom long-term loyalty when you strategically market pet grooming and daycare services — and then deliver on your promise.
Want more tips? Check out our free checklist: 5 ways to get more local customers
Make sure local pet owners know who to call with these easy tips.