7 ways screenwriters can get inspired to write
When you are a screenwriter, it is up to you to entertain, shock, scare or move the public. Your work and ideas transport the audience to a different world. Although you may love it — the drama and creativity of it all — there are times when being a screenwriter is tough. You are only as good as your ideas, and to keep moving and impressing, you constantly need to come up with sheer brilliance. How can you get inspired to write when you're just not feeling it?
Related: How to become a screenwriter
7 ways for screenwriters to get inspired to write
While exciting, the pressure to keep generating new ideas can be difficult. If you are struggling to find your newest idea, here are seven ways to help you get inspired to write.
Get a movie membership.

Attend university-organized film screenings.

Join a writer's group.

Find a screenwriting mentor.

Use creative writing prompts.

Eavesdrop.

Have a conversation.
Time to get inspired!
1. Get a movie membership
A good way to find inspiration as a screenwriter is to *drumroll please* watch a lot of movies. Mind-boggling, isn't it? Though extremely obvious, the fact that you should watch movies to spark imagination as a screenwriter is also undeniably true. While there are tons of movies you can watch or rent online, it is also important to watch the latest movies to stay current. Watching movies in the theaters adds up fast, though, so it pays to get yourself a movie ticket subscription.
There are several options out there, like MoviePass that allows you to go to a variety of theaters, or if you're partial to one chain you can look into their programs.
2. Attend university-organized film screenings
Check your local colleges or theater groups to see if they have any film-based events. For example, Arizona State University has ASU Film Spark, a group that organizes movie screenings and Q&A events. At these events, Film Spark shows a film and invites a key player of the movie (actors, screenwriters, directors, etc.) to be a guest speaker. In the past, ASU Film Spark has put on events featuring:
In these Q&A sessions, audience members can ask the guest speaker questions about the film.
To get the most out of your time, prepare your list in advance.
You're typically only allowed to ask one question, so preparing a list about the script, what drew them to it, and where they find inspiration can help you get inspired to write.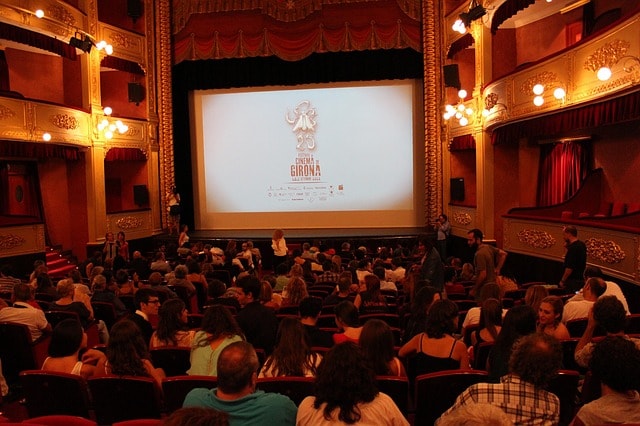 3. Join a writers group
These days, we have several options when it comes to finding people or groups to connect with. Joining a writers group is a great way to go. Depending on your preference, you can search for writers groups that meet in person or if you'd rather collaborate from the comfort of your home, find a digital writing community.
Related: Building community: Types of communities for support, guidance and growth
As a writer, you may feel a little reluctant to join a group of writers for fear of criticism or being persuaded by others' ideas — or fear of someone taking your own ideas. But as you have probably learned in the past, your family and friends may not be the most knowledgeable (or honest) audience to ask for opinions or advice.
Other writers can offer you sound advice on how to elevate your story in a constructive way.
In a writers group, your peers understand what it feels like to be stuck building the climactic scene in a film, and can distinctly pick out the sentence that seems insincere when it comes to a character's dialogue.
Related: How to set up an accountability mastermind group
4. Find a screenwriting mentor
Sometimes, the best way to find inspiration as a screenwriter is to talk to someone you admire in the industry. If you don't have a network of screenwriters or mentors to reach out to, try researching local universities or community colleges for professors who teach screenwriting. Although their schedules may be busy, it doesn't hurt to tap a professor and let them know you would love to meet with them over a cup of coffee.
Another way to find a screenwriting mentor is by using Shapr, an app that utilizes a swiping system to match you up with mentors or people of influence near you. Create a profile, add your interests and professional background, and if you and another person "match" on the app, you can start a conversation and hopefully set the date for a meet-and-greet.
If they agree, make sure you have a list of questions or topics you'd like to address.
Don't waste their time by talking about everything (or nothing).
Instead, have clear talking points that you'd like to discuss and see where the conversation takes you.
Related: Finding a mentor: Where to look and what to look for
5. Use creative writing prompts
If you're struggling to find inspiration as a screenwriter, pick up a creative writing prompt book or look up creative prompts online. Designate at least a half hour to sit down and write. Who knows? You may find your next big hit within the words of a 30-minute creative writing session.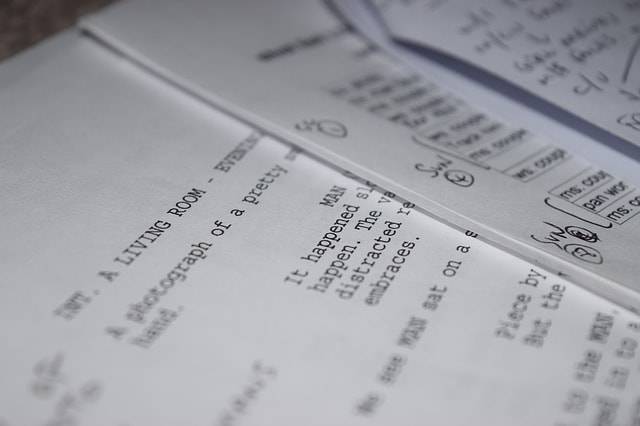 6. Eavesdrop
Yes, eavesdropping is typically frowned upon, but when it comes to writing, you never know where you may find inspiration. If you normally write at home, pack up your laptop and head to a coffee shop or public area to write. While you can obviously tinker with ideas in your own mind, if you are utterly stuck, try listening in on other people's conversations. Challenge yourself to use the subject of their dialogue to create a scene or use the people sitting next to you as inspiration for characters in a peculiar predicament.
7. Have a conversation
It seems like the best ideas occur when you aren't trying to think of one. If you are struggling to find inspiration as a screenwriter, the best thing for your brain may be to step away completely. Text a few friends to meet up and just talk. The conversation doesn't necessarily have to be about story ideas, but can simply be about what is going on in people's lives. You may trigger an idea from the crazy incident that occurred in your friend's life recently.
Wrapping up
Finding things that help you get inspired to write can be both fun and stressful. Take the time to explore outside your writing den both physically and mentally. And remember to always jot down an idea in a notebook or on your phone so you can go back to it. Happy writing!