8 reasons why antiquing and domaining go hand-in-hand
Right after Namescon, I got sick with the flu and spent about five days in bed delirious with a fever. So, what did I do? I watched a lot of TV. To my surprise, I learned a couple things in the mix I thought were pretty relevant to domaining, so I'm sharing those learnings here.
Hopefully, some of these takeaways can help you do better in your business.
Take it for what it's worth, but definitely do your own research before investing (did I not mention the five-day fever?).
There's a show on Netflix called "Dealers: Put Your Money Where Your Mouth Is" that features antique dealers using their own money to buy things at various places like flea markets, auctions, antiques outdoor markets, etc. They then flip their finds for a profit, which they donate to charity. Two dealers go head-to-head each episode to see who earns the most profit by the end of the show.
8 things to consider when domaining
I like hunting for undervalued items, so maybe that's why the show appealed to me. As I watched it, I studied the things the winners did to succeed and saw a lot of parallels with the domain space.
Buy a lot or spend a lot wisely.

Bargain and negotiate before and after the purchase.

Think of your buyer beforehand.

Know your market.

Know your venues.

Trust your gut.

Be nice.

Have fun.
Still not convinced that antiquing and domaining have some similarities? Then keep reading.
1. Buy a lot or spend a lot wisely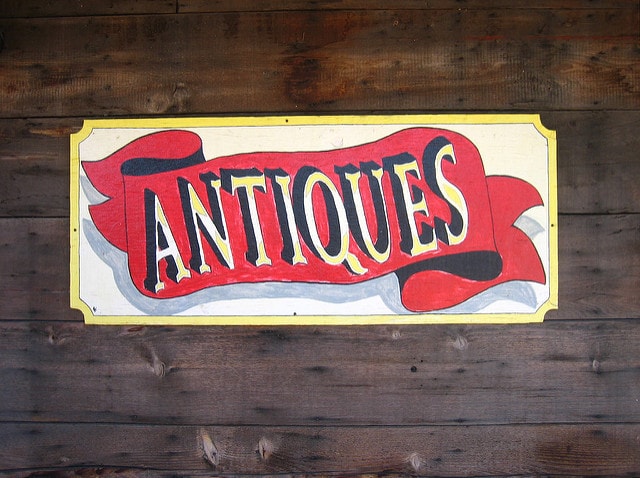 In each episode, the dealers had a set budget to use. More often than not, the one who spent more money made more money. This usually was a mixture of quality and quantity — meaning they tried hard to buy quality items they could resell for more money, but the one who bought more items usually made more money. They were able to spread their sales out, and if they were able to capitalize on one or two of their items really well, they wound up winning.
Less items lead to less opportunities to sell for a good price.
Sometimes, a dealer would spend a lot of money on one very good item if they saw potential and then get a couple other things as well. It seemed overall that the more money they spent, the better their chance to make an overall profit.
This doesn't mean you should mortgage the house to buy some domains, but you should set a budget based on your experience in the space and your investment or business goals.
If you are new, start small and learn the ropes. If you have more experience, expand your budget based on past success. Whatever your budget, make sure you keep looking and buying until it is spent. If you can get 10 domains with that $200 budget or 10 really nice domains with a $20,000 budget, make sure you continue to buy and try and sell.
If you only spend half of your budget, you risk losing out on a potential domain name opportunity that could result in a big sale.
When it comes to this show, and in my experience with domains, the more inventory you can acquire, the better chance you have of making a big sale — one that could pay for the acquisition cost of your goods and result in the other, smaller sales becoming pure profit.
2. Bargain and negotiate before and after the purchase
The better the buyer was at negotiating the initial purchase, the more room they had to make a profit when they sold the item. Sometimes, this meant buying more than one item from the same seller to get a better deal on both. Or, it meant asking several sellers and going with the one who gave the best deal in the end.
This is also true with domains. Does the same seller have more than one domain you might be interested in? Can you make a deal for two or more domains purchased at the same time, resulting in a better price than you could get for either one at a standalone rate?
There was definitely value in shopping around and trying to negotiate for the best price possible from any given seller.
On the flip side of the buying and selling process, the better you can negotiate when selling the item, the more you make in the end. This involved explaining why the item was rare or valuable and why it was a great fit for the buyer and a great deal at that price. (There were even instances of honesty where the seller explained the initial cost and amount of work to the potential buyer in the hopes of not going negative on a sale.)
Finding someone who can see the value of a domain is the same as finding someone who sees value in a certain antique.
Not everyone will find a domain or a rare plate or statue valuable, but once you find the right buyer, try and negotiate based on their perception of value and what owning that asset would do for them.
3. Think of your buyer beforehand
The successful dealers knew before they bought the item who they thought they could sell it to.
A great domain for an end user should benefit them, and you should know why and how before you buy a name to sell.
The dealers buying the items knew why the buyers would want them, and even if they didn't sell the item to them directly, they were able to show value and get a referral to another buyer in some cases.
4. Know your market
The dealers were experts in certain areas of antiques — say furniture, pottery or art. The ones who stuck mainly to what they knew well were better able to spot a bargain and also better positioned to sell the item to connections they had in that space already.
The more you know about the value of a domain to a certain market, the easier it should be to resell it to someone who can benefit. You should also be better able to spot that bargain price when buying, knowing how an end user in that market would value the name.
5. Know your venues
Once they had purchased the items, it was up to the dealers to sell them. Depending on the episode, the dealers either had a choice for who to sell their wares to, or an auction was mandated by the show.
Because of this, they had to think before they bought and consider all the fees and limitations in the market that could impact their final net amount.
If they had to buy and sell at an auction, they had to pay commission when buying and when selling, which cut into the potential profit. As such, they needed to factor those costs into the equation and be diligent; otherwise, they could lose money due to commission.
The same could be said for domaining. Before buying a domain to sell, think about the total costs and opportunities via different sales channels to make sure you remain profitable.
6. Trust your gut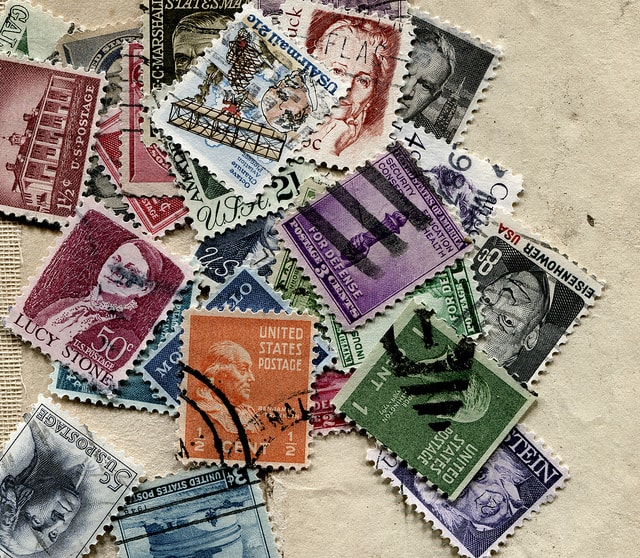 Sometimes, the dealers found things outside their area of expertise and had a good feeling about it. While they might not have been an expert in that particular segment of antiques, they listened to their gut (and were usually right).
It's the same for domaining.
Sometimes, you can spot a bargain and feel like it's a great domain. If you are right, you can do some additional research and find the right buyer for the domain. It might result in more work, but more often than not, gut instincts can pay off. Take this with a grain of salt — if you are new to domains, you should probably develop your skills in your niche before you start wading out into other areas.
7. Be nice
It was much better for the negotiations in the show if the people were nice. Sometimes, saying "please" or taking the time to sincerely compliment the owner and explain why they thought the dealers had some great items meant a sizable discount in the final price.
Setting the tone of the negotiations in a positive light is always a good thing.
The overarching thing I noticed was the nicer dealers in the show seemed to get better deals. This is really important in domaining, as most negotiation is done online or maybe over the phone. Those are harder venues to establish rapport than face-to-face negotiations. so take some time and be extra aware of how you might be perceived.
Go out of your way to be kind in your interactions.
Besides being the right thing to do, it seems to have a real impact in the bottom line for an antique or a domain.
8. Have fun
If you're not having fun, why are you doing it in the first place? Domain investing should be a fun job. The antique dealers seemed to be all smiles, and they appeared to genuinely enjoy themselves. Life is short. There are plenty of ways to make money, so pick something you love to do.
Ready to go domaining?
With these eight tips, you're ready to go domaining. If you already have an idea in mind, you can register a domain name now. Or, you can check out the GoDaddy Domain Name Aftermarket to start your buying and selling journey.
Image by: Alexandre Valdivia on Unsplash