8 WordPress takeaways from 2016
With the nights closing in and the holiday season kicking off in earnest, the mind naturally starts to drift towards thoughts of the year gone by. Though there hasn't been one single issue that's dominated the WordPress landscape in 2016, it's still been another banner year for the platform, with incremental improvements across the board. Rather than dive into details of individual plugins, themes or releases that have impressed over the last 12 months, we've put together a list of wider WordPress takeaways that have emerged throughout 2016.
We'll touch on the competitive landscape, the pricing opportunities for developers, and a whole lot more.
1. The commercial competition is ramping up
Though WordPress has weathered a variety of commercially competitive storms over the years, its main competitors have historically been other open-source projects such as Joomla! and Drupal. It's a situation that's started to radically change of late, and 2016 saw this trend continue in earnest.
As WordPress co-founder Matt Mullenweg noted in an appearance on Rainmaker.fm, software-as-a-service competitors to WordPress are spending hundreds of millions of dollars in advertising this year. And they show no signs of slowing down, giving site owners and developers plenty of options to choose from.
The future remains incredibly bright for WordPress, but 2016 shows it'll be fighting hard for growth from here on in.
If you're interested in getting involved, Mullenweg is looking for organizations to join a new Growth Council, and the Make WordPress Marketing team seeks active participants.
2. WordPress is emerging as a strong solution for enterprises
Having largely conquered the blogging and small business markets, WordPress is making increasing waves at the enterprise level of late, as even a glance at the showcase projects of top-tier agencies such as 10up and Human Made makes clear.
However, there's still work to be done.
For a great breakdown of the respective pros and cons of the platform at this point in time, check out Gina Trapani's recent piece over at Postlight. As she notes:
"WordPress is not particularly exciting, intrinsically modern, or lightweight. It's a 13-year-old monolithic web application that powers 25% of the web and probably 30% of web spam. But, a whole lot of the time, WordPress is the right framework."
And moving down our list of WordPress takeaways from 2016 …
3. WordPress continued to change lives
We naturally focus on the technical side of things as WordPress professionals, but it's important to remember that the software has been genuinely life changing throughout its history.
2016 saw the very welcome arrival of HeroPress, an excellent site devoted to sharing the real-world impact WordPress has had on people from all around the world. Definitely one to add to the reading list!
4. WordPress conferences continued to educate and inspire
WordPress has long been blessed with an active events and conference culture, and 2016 showed that tradition is only getting stronger with each passing year. As a working web professional, this is an absolute boon in terms of staying up to speed on the platform and learning from your peers.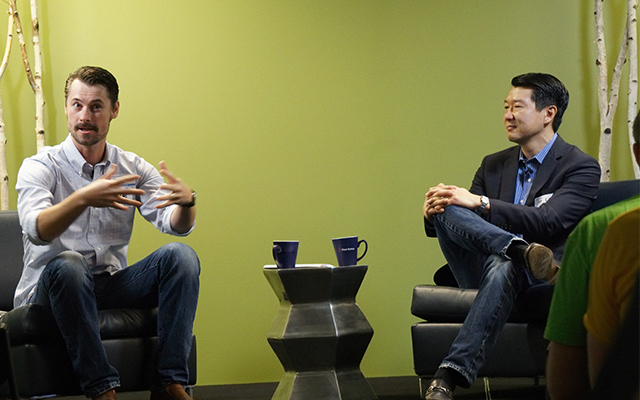 Marquee events such as WordCamp Europe, WordCamp US, and WordCamp London were all packed full of excellent talks – the majority of which are also easily accessible online over at WordCamp TV.
We also saw the exciting ongoing emergence of niche conferences such as LoopConf, A Day of REST, PressNomics, WooConf, and Publish.
5. The plugin directory got some overdue love
Following 2015's makeover for the Theme Directory, the Plugin Directory was next in line for some long overdue love in 2016.
It's very much still in progress at the time of writing, but it's one project anyone who's ever either used or developed a plugin should be welcoming.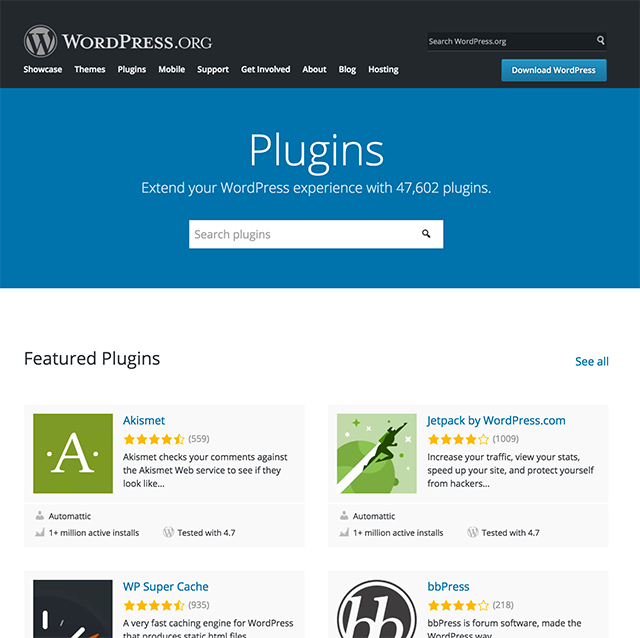 The suspicion remains that the REST API will fundamentally change the landscape here, but there's no harm at all in improving what we currently have. The recently revamped plugin submission guidelines, for example, are a major step in the right direction.
6. A year of steady, iterative improvement
In many people's minds, 2016 was going to be a year of fundamental change across the platform thanks largely to the arrival of the REST API. We've hit a major milestone with the availability of content endpoints in 4.7, but the releases this year have largely been around consolidation rather than radical upheaval — no bad thing at all as a developer or user.
WordPress 4.5 and WordPress 4.6 both brought a slew of minor but essential improvements to the platform's overall experience. The trend continues in WordPress 4.7, where long-overdue items such as having individual admin language settings per user are implemented.
2017 is shaping up to be more dramatic.
As noted in this year's State of the Word keynote, WordPress core development in 2017 will address three key areas: the REST API, the Editor, and the Customizer.
7. We're still learning JavaScript
In addition to the REST API, we rolled into this year being asked to "learn JavaScript, deeply".
This not-so-subtle hint from Mullenweg about the importance of adding JavaScript to your toolset continued to resonate through 2016. The largely hitch-free arrival and ongoing development of Calypso was one case in point.
For the unaware: Calypso is a reimagining of the WordPress user interface that had to work right out of the box given the scale of WordPress.com's operations. Its largely trouble-free existence throughout 2016 showed the true potential of large-scale WordPress and JavaScript projects.
Calypso's open-source nature also gave developers plenty of real working code to get their teeth into.
The recent arrival of a React-powered admin interface for Jetpack also shows the language is going to continue to make radical inroads into WordPress development down the line.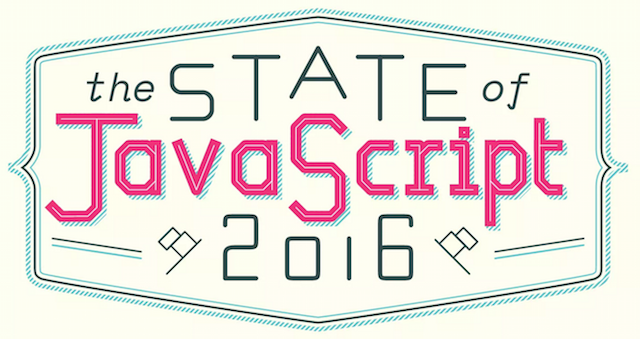 If you haven't yet bitten the bullet, there's no better time than now to start sharpening up those JavaScript tools.
As its use on two of the highest profile WordPress projects to date shows, React is increasingly looking like the horse to bet on in terms of frameworks.
8. PHP 7 is making things substantially zippier for everyone
JavaScript grabbed many of the headlines throughout the year, but developments in the language that the vast majority of WordPress is actually currently written in are equally exciting.
The arrival of PHP 7 at the very tail end of 2015 was superb news for all WordPress pros, and it's been steadily gaining traction throughout 2016. Expect the adoption to continue, especially now that WordPress.org lists PHP 7 as the recommended PHP version for WordPress hosting.
(If you're wondering about support for PHP 7 on GoDaddy, Gabe Mays addressed this point in a recent ManageWP.org Q&A. Quote: "I'm also happy to say that we're already working on PHP 7. It'll be available next year and it'll also be the default PHP version for new Managed WordPress customers." )
Recap of WordPress takeaways
In contrast to previous years, where contentious releases or security concerns dominated developer's thoughts, 2016 has been pretty much uninterrupted throughout. Let's step through our major WordPress takeaways one more time to finish up:
WordPress must take on commercial competition to see significant growth over the coming years.
More enterprise companies are adopting WordPress, thanks in large part to the digital agencies that they're working with.
HeroPress is telling the stories of people who use WordPress.
The WordPress web pro community continues to be blessed by some of the highest quality events and conferences in the business.
The Plugin Directory finally started benefiting from some long overdue overhauls.
The WordPress core updates in 2016 brought small and iterative improvements to the software, rather than large feature changes.
The success of Calypso pointed the way towards an excitingly interactive, JavaScript-powered next generation of the software.
The arrival of PHP 7 began gradually ushering WordPress users and developers into a speedier future.
The points we've highlighted are, naturally, just some of the positive developments we've witnessed in 2016. Got your own WordPress Takeaways to share? Get in touch via the comments section below and let us know!
[advertisement id="17440″]