As we noted a couple of months ago, a lot of work has been happening across the industry to develop cloud server architectures based on OpenStack technology. This week, I had a chance to sit down with GoDaddy Senior Product Marketing Manager Jeff Lamboy to discuss how the project has progressed as it's moved out of beta to broader availability to customers. I caught up with Jeff at BadCamp, a gathering of more than 2,000 open source developers who work with Drupal and related technologies. Here are a few highlights from our conversation.
GoDaddy Cloud Servers Q&A with Jeff Lamboy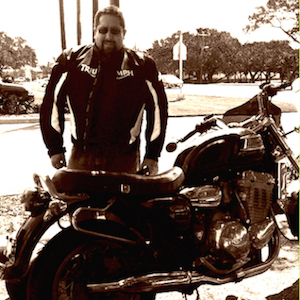 CC: Can you give us a little background on the Cloud Servers project?
JL: Earlier this year, we opened up our Cloud Servers beta to start gathering feedback from developers on our direction. We wanted folks to take a look, kick the tires, and give us the straight dope. At first, we got the puzzled looks and questions. "GoDaddy and Cloud Hosting? Is that even possible?"
People didn't pull any punches and we got great feedback!
We got a lot of pointed feedback from developers, critics and builders of great technology. It's been great working on a project that is customer-driven. Having a chance to connect directly with customers and learn what they were looking for, what challenges they had in the past, and how we could meet those challenges has been really rewarding.
CC: What's the most pointed feedback you received? What did you do?
JL: We have gotten hundreds of great suggestions from our beta customers. There are probably three that come to mind, around storage, applications and, interestingly enough, Windows. With respect to storage, our early customers said in no uncertain terms they needed an off-box storage option, so we brought that in as a key capability. With respect to applications, folks wanted the ability to spin up production-ready installations of common applications like WordPress and Drupal and the like, so we're working on that as well. Lastly, we heard that customers wanted to be able to spin up Windows-based Cloud Servers in addition to Linux distros. That's another bit of very clear feedback that we're acting on.
CC: What kind of team do you need to drive a change like this in a big organization like GoDaddy?
JL: It takes a great team to deliver a huge impact. Our development team works tirelessly to ensure that not only do we deliver exactly what developers want, but that developers are confident building on our Cloud. This is a small and nimble team that really took some great insights from the OpenStack community and contributions from our enterprise efforts. There are many firsts for GoDaddy in terms of functionality, scalability and utility needed for Cloud. This is the team that has pioneered the way for many of our other development teams and their accomplishments serve as the foundation for many additional functions and product platforms.
CC: If someone wants to try out Cloud Servers, or give feedback, how do they do it?
JL: Our public cloud architecture uses a simple API and straightforward API documentation. Spinning up a server is easy — and fast: 54 seconds to be precise. There are many Linux images available such as Ubuntu, CentOS, CoreOS and Archlinux. Once they are spun up, it's possible to take snapshots, create backups, and have multiple IPs per server — which were all things we heard were important during our conversations with developers. We had a lot of request for dynamic IPs, so those are in there, too.
CC: I know your team has been doing a lot with OpenStack. Tell me more about that.
JL: Yes, OpenStack is a core technology we're building on. All of this built on a foundation of OpenStack utilizing KVM virtualization backed by SSDs. It's fast.
As a company, we are evolving by building both our own infrastructure and customer facing products with OpenStack.
Cloud Servers are the first customer products we have launched using OpenStack, and we've learned a ton. As both members and contributors to the OpenStack community, something pretty cool happened. We were nominated for the OpenStack Superuser Award and we will find out the results at the end of this month at the Tokyo OpenStack Summit.
CC: Neat. So, what's next?
JL: As we continue to develop for developers, we want to deliver not just an awesome product, but an awesome customer experience. We know that "product" is just one key piece of our commitment to developers. Community and knowledge have to complement the technology. You'll see a lot of work in this area over the next year.
CC: If someone wants to learn more, where do they go?
JL: We love feedback and we'd love to learn more about how we can continue to improve the developer experience on Cloud Servers. Our limited availability release gets us to the next step of fully launching an awesome developer experience with integrated content, a community forum, and the knowledge base needed to build some awesome solutions all powered by cloud. We're taking a hard line on delivering something powerful and helping our customers. So stay tuned!
Image by: Matti Mattila via Compfight cc