A guide to making your WordPress website multilingual
Your site is world famous.
Seriously! Open up your analytics tool of choice and you'll be amazed to see the variety of people from all over the world visiting your site on a daily basis.
Providing multilingual options for these people can help broaden the appeal of your content and message to a wider audience, allowing you to reach new markets. It also helps you abide by local commerce laws.
Providing multilingual options on your website can help you reach new markets.
However, it poses a few problems.
Translation accuracy (or lack thereof) can cause visitors to lose confidence in your brand.
Running multiple website versions can create technical and logistical nightmares that — trust us — you don't want to deal with.
Fortunately, WordPress has a few options that can help you solve these problems while also helping you to avoid expensive and time-consuming solutions. With that in mind, we've put together this guide for making your WordPress website multilingual with the minimum of stress.
Let's get cracking!
Preparing your content for translation
Localization is the process of taking existing website content and translating it into a foreign language. The first step in this process is to consider the style of your English language content.
How so? Well, the actual language, phrasing and word choices you use will significantly influence the accuracy of any translations you have made. Jargon, idioms and slang (practically anything with an Urban Dictionary entry) can cause translation problems because there won't be an easy way to express what you're trying to say in other languages.
Human translators
Moving onto the translation itself, your best bet for accuracy is to get a custom translation from a native speaker. If you don't belong to the UN and can't easily find 30+ native speakers, try an affordable marketplace option like Upwork or even Fiverr. These marketplaces will show reviews for each person, enabling you to rely on the community to help you vet candidates on the bases of quality and credibility.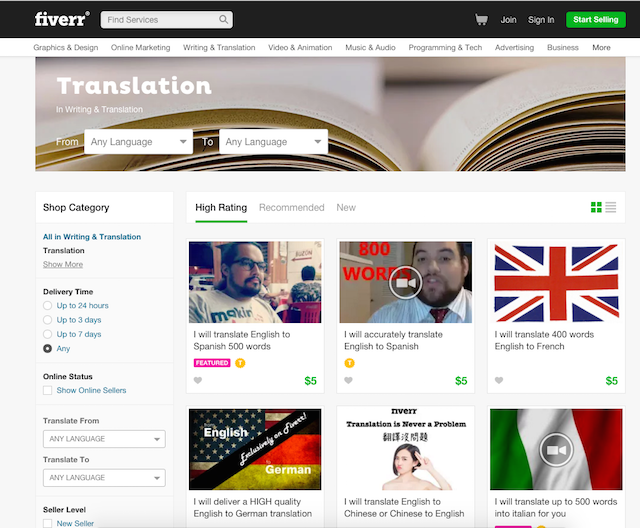 Auto translators
Besides tracking down humans to manually prepare translations for you, there are a few good automatic choices such as Unbabel or Gengo. The great aspect of these options is that they'll give you a quick estimate on both price and turnaround time. If you're short on time, money, or both, these can be a massive help.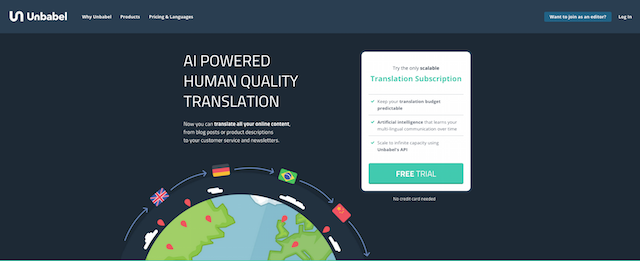 Taking the extra step (or two) of getting your own translations done will help ensure accuracy and will help you avoid any embarrassing translation fails. Ultimately, it's up to you to decide what you can afford.
Using a translation plugin
If you already have a website up and running with a theme you like, a plugin is the best approach so that you won't have to start from the ground up. A WordPress plugin will take care of the heavy lifting and help you avoid the extra time (and expense) of having someone create multilingual website versions for you.
(With the above said, it's important to note that when using plugins, they won't always play nice. Always check reviews and ratings to reduce the chances of issues down the line.)
The most recommended WordPress translation plugin is WPML. Although it's a premium plugin, that also means it's widely supported and more credible (so you should have less problems with it).
You can also have translations performed directly through the plugin, which might cut out some of the legwork mentioned above. They have many integrations available, including WooCommerce, which will give you one less thing to worry about.
If the cost of WPML is a deterrent, there are also two free options that come highly recommended.
The first is Polylang, a popular, highly rated and regularly updated solution.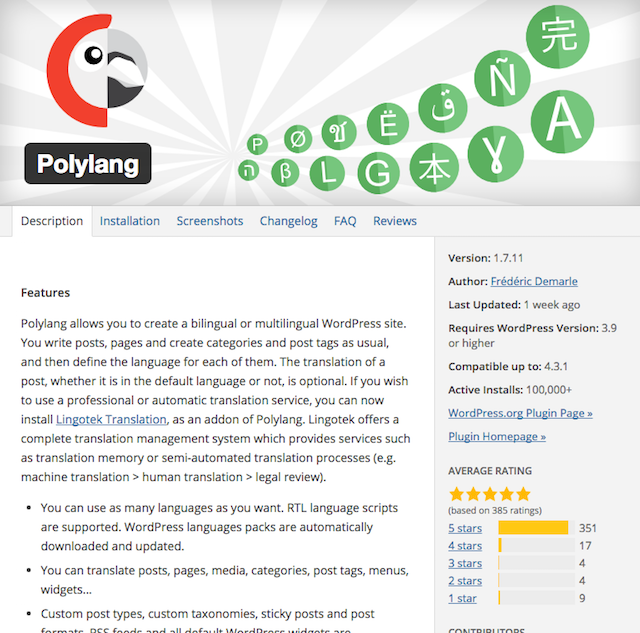 Another is qTranslate X, which has more than 50,000 installs, 140 five-star reviews, and is also kept up to date.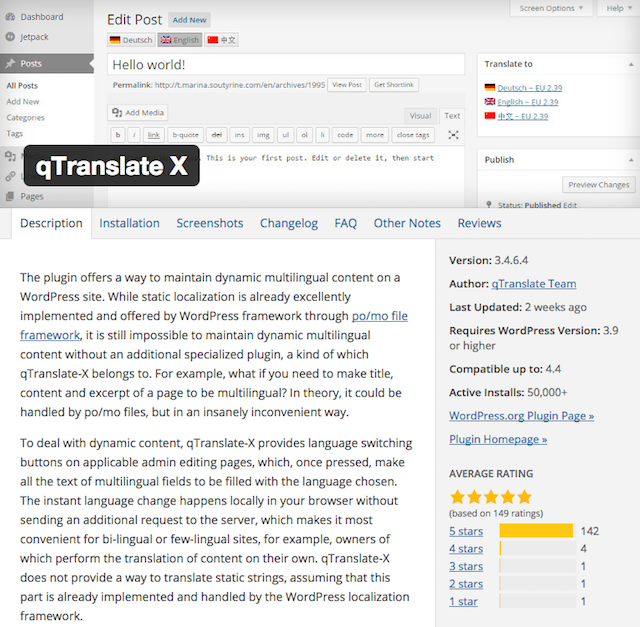 Despite the attractive price point (i.e. there isn't one), free plugins don't always have the same support and integration options, which make them less desirable if you're planning on combining them with others (like WooCommerce, mentioned above). Buyer beware!
Using a translation-ready theme
If you're still in planning mode (or going through a complete redesign), starting with a multilingual theme option from the beginning could be the best option.
All child themes running on the popular Genesis theme framework from StudioPress are translation-ready for 30 different languages. The developers have also made your life a little easier with the Genesis Translations plugin.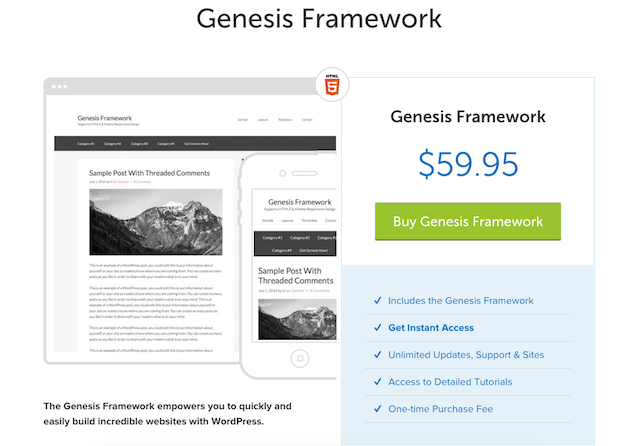 Another option is Divi, a flexible, drag-and-drop theme builder that's also translation ready with 32 built-in language options. Divi's high customization is a good choice for those who want ultimate control over design and layout without needing a designer or developer's services.
Conclusion
Multilingual websites can help you do a better job of reaching new people and places while also abiding by local laws when communicating with them.
Traditionally, creating and maintaining multiple website versions was expensive, time consuming and complex. Thankfully, there are many affordable translation options with WordPress that alleviate most of these problems.
If you start with crystal-clear content and choose one of the reputable tools listed above, you'll be able to have a multilingual website up and running in no time.
What has your experience been? Have you used any of these multilingual resources? Let us know in the comments below!
Image by: [Rossco]:[www.rgstrachan.com] via Compfight cc