Add online ordering to your organic grocery store in 4 steps
The GoDaddy product information in this article is outdated and currently under review for accuracy. For the latest up-to-date product information please visit godaddy.com
If you own an organic grocery store, there's a trend you should know about. While most meals are still made at home in the kitchen with fresh groceries, Americans are losing interest in going out to buy those groceries. According to a 2016 survey conducted by UPS, 51 percent of all purchases by U.S. consumers are now made online. And stores ranging from Amazon to Peapod are cashing in with online ordering and delivery.
There is an even greater need for organic grocery stores to offer online ordering because in many places, certified organic products are not easy to find in local stores. Most grocery stores now offer organic versions of a selection of popular products, but it's nowhere near the variety required to eat 100-percent organic all of the time. Consumers have more choice ordering online than they otherwise would if they only shopped at their local grocer.
Start filling online organic grocery store orders in 4 steps
Build a website that can handle online orders.

Choose an online ordering platform.

Delivery or pickup?

Promote your new service.
Let's talk a little bit about the benefits of online ordering before getting into the nitty gritty of setting it up for your organic grocery store.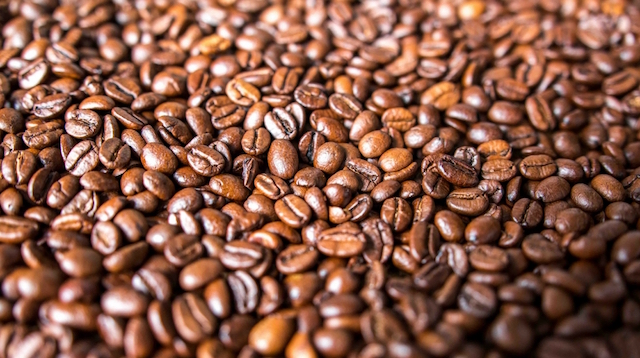 Online ordering pays off for organic grocery stores
Online ordering is not only changing the way people make purchases but also how grocery stores interact with their customers. Customers are able to order whenever and wherever they want — all without dealing with any employees or standing in lines. This makes the customer experience much more convenient than that of conventional shopping.
The benefits for the organic grocery stores themselves include:
Improved efficiency for taking orders.
Larger average ticket sizes on online orders.
More cost-effective than a physical store.
Less human error.
Wider range of potential customers.
Big players have already jumped in
Several grocery stores and big retailers have already begun offering online grocery ordering, so you know there's money to be made in this space.
Walmart. Walmart lets you shop for groceries online and then pick them up from the store nearest you. You can shop anytime, anywhere and then choose a time slot that works best to pick them up.
Amazon. While Amazon offers mostly nonperishable food items, AmazonFresh offers perishable items such as meat and produce. Whatever you order will be delivered directly to you in as little as two hours.
Grocery Gateway. Grocery Gateway is the online version of the grocery chain Longo's. You can purchase everything from fresh meat, fruit, vegetables and bread to frozen and canned food items. Everything is delivered fresh right to your door.
MySupermarket. MySupermarket lets you shop from several different stores including Tesco, ASDA, Ocado and Sainsbury's. It's an easy way to find the best deals across all of the stores they partner with.
How to set up an online ordering system
Setting up online ordering for your organic grocery store is quite similar to what you would do for a restaurant — with a few small differences.
1. Build a website that can handle online orders
You will first need to set up a website that's optimized for online ordering. Even if you already have a website, it might not be properly structured to work with an online ordering solution.
Your best option for online ordering is WooCommerce so you'll need to start with a suitable WordPress theme. Need a few examples? Check out our article on the best WordPress themes to get customers to order food online.
[advertisement id="17440″]
2. Choose an online ordering platform
As mentioned above, WooCommerce is the best solution for online ordering. It's the most popular eCommerce platform in the world and has everything you need to build an online shop for your organic grocery store.
Installing WooCommerce on your WordPress website is a two-step process. Adding photos, descriptions and prices for each product you'd like to sell will take more time. But it's time well spent. Because you can now sell your store's products online to a much larger group of customers.
Accepting payments online is easy with a Stripe or PayPal account.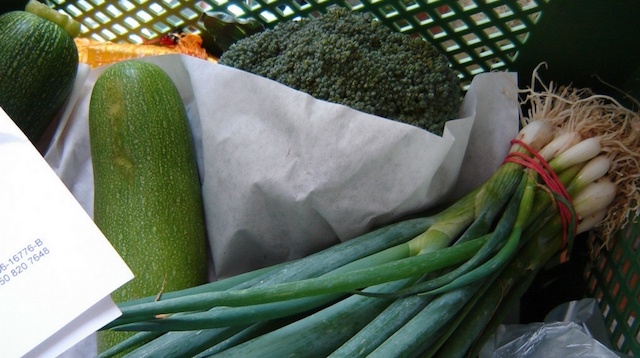 3. Delivery or pickup?
When setting up your online store, you'll need to decide whether you're going to deliver groceries or simply allow customers to order online and then pick them up in your store or warehouse.
There are several pros and cons to both options. Delivery is more convenient for a lot of people who might not otherwise buy from your store. Remember, customers are ordering online for the convenience and time-saving benefit. Having to pick up the groceries in store adds time, and assumes the customer has a vehicle to transport larger orders with.
Pickup has its benefits: You can quickly fix any errors and the customer might buy a few last-minute items while they're there.
However, picking up the groceries in-store still saves the customer from searching aisle to aisle for what they need. They're also able to look over their order to make sure everything is correct before they leave, which can save you time fixing order mistakes on deliveries. While the customer is now at your store, they may take a few extra minutes to browse around for any items they forgot to order online.
4. Promote your new service
Now it's time to promote your online ordering service. Since you've taken the time to set all of this up, you deserve to be rewarded with customers. There are millions of ways to promote any new venture, but here are a few easy ones to get started:
Advertise your online store in your store flyer — both in store and in the mail.
Put up posters around your store.
Offer first-time customers an incentive such as 10-percent off their first order.
Remind customers at checkout that they can also order online.
Add a reminder to the top or bottom of in-store receipts.
Organic grocery stores can definitely benefit from the online ordering revolution — perhaps even more so than regular grocery stores. The trend of ordering groceries online is only going to increase. Now's the time to get your foot in the door and start your online store.
Image by: ...-Wink-... via Visual hunt / CC BY-NC-ND