All-star techie joins GoDaddy leadership to help small businesses thrive online
Lauren Antonoff dove into the tech world head-first, teaching herself how to fix, upgrade and debug computers at a time when most people thought fruit when they heard Apple. Then a rhetoric major at Berkeley, she couldn't get enough of her technological hobby — a passion that, over the years, she would harness into a career focused on building easy-to-use software that helps people get the job done.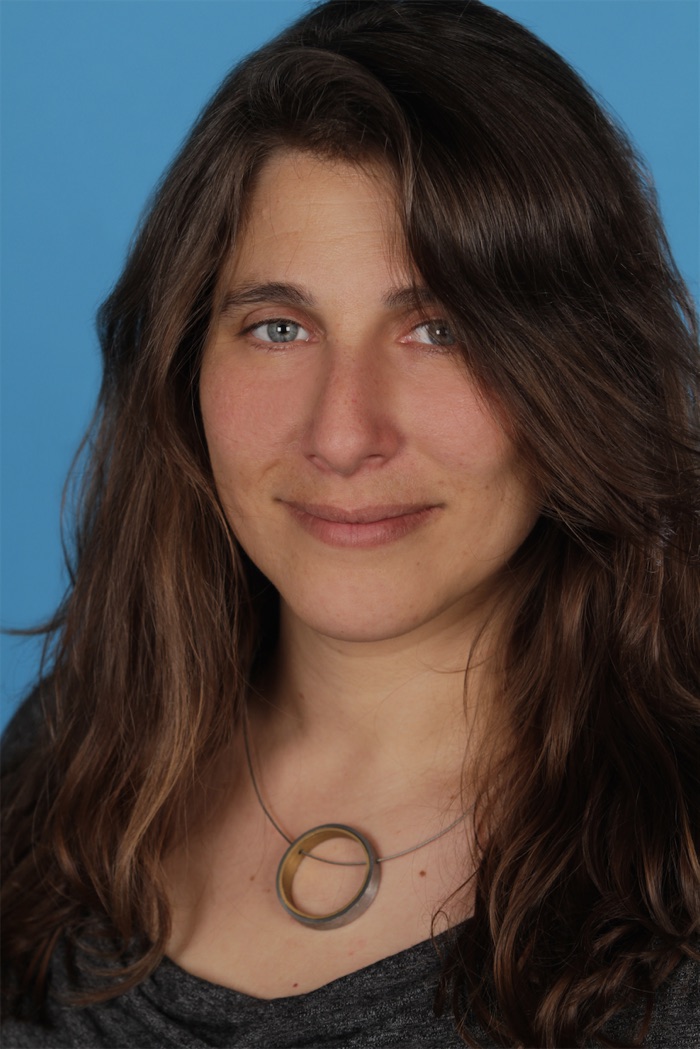 She recently joined the team at GoDaddy.
"GoDaddy has an amazing relationship with small businesses, and this opportunity to help them navigate the dramatic changes in technology and corresponding business models is super exciting," said Lauren, who came onboard as Senior Vice President of Digital Identity, based in our San Francisco office.
She's playing a key role in driving the direction of this division, which is focused on enabling small businesses to create and manage all aspects of their digital identity — from website building to syndicating their content across the web. GoDaddy's goal is to enable small businesses to seamlessly manage this experience, enabling them to easily start, confidently grow, and successfully run their own ventures. According to GoDaddy CEO Blake Irving:
"Lauren has been where we want to go. She has built a multi-billion dollar product line by developing seamlessly integrated product suites that are designed around the user experience. Beyond her exceptional technology background, I'm excited about Lauren's proven leadership in helping women achieve their full potential in the workplace. We've made solid and visible progress in this area, and Lauren's sure to help accelerate that."
Designing software with end users in mind
Lauren brings a wealth of experience to her new role at GoDaddy. She started out as a tech documentation writer for friends with small companies before moving into software design, landing a gig at a startup that made early client server software to help regular folks build websites. Microsoft bought that company and became Lauren's employer for the next 18 years. As part of the Office team, she was instrumental in helping to build a multi-billion dollar product  — SharePoint — that positioned Microsoft as a leader in the enterprise content management arena. She recalls:
"We wanted to design something for people in the company rather than for the company itself," she said. "We watched people use all sorts of techniques to do document management, records management, and workflow so we partnered with the SharePoint team to design Office to be great at these things. We were very focused on user experience throughout the process. It was all about making something that employees love to use — you use it because it's useful and it helps you get your job done."
Lauren, who holds a dozen patents, has maintained that customer-centric approach to software development throughout her career — which has included leadership positions across Office, Internet Explorer, Outlook Express and Outlook Express for Mac. Most recently, she led the SharePoint team. Lauren was also instrumental in developing Microsoft's Step-Up program, a highly successful grassroots initiative to help women become stronger candidates for senior management roles.
"It's about understanding what's important to customers, watching how they do their work to understand where they do and don't use our products. Then designing technology to support their priorities," she says. "I can't wait to deliver simple, fast, mobile software that will help our customers successfully navigate new technologies and business models."
Innovating for small businesses
Lauren looks forward to spearheading the innovation at GoDaddy that will bring the power of technology to more small business owners, in a more elegant way. She's ready to embrace this new opportunity to present them with technology that's not just for the tech elite or big companies, but for regular people with their own unique online needs.
"Most people who are running small businesses are talented at what they do, not at building a website. It's not where their passion is or where they want to spend their time and energy," she says. "But you don't have to become a better website builder — let us do that for you."
To learn more about Lauren and her new role at GoDaddy, read the full press release.