An accountant turned WebChick both in name and business
Crissy Devine, web designer out of Lancaster, Ohio, has steadily grown WebChick since launching her business in 1995. While she's true to her Lancaster roots, Crissy helps companies across the world be successful online.
WebChick website design
What's the elevator pitch for your business? Describe what you do.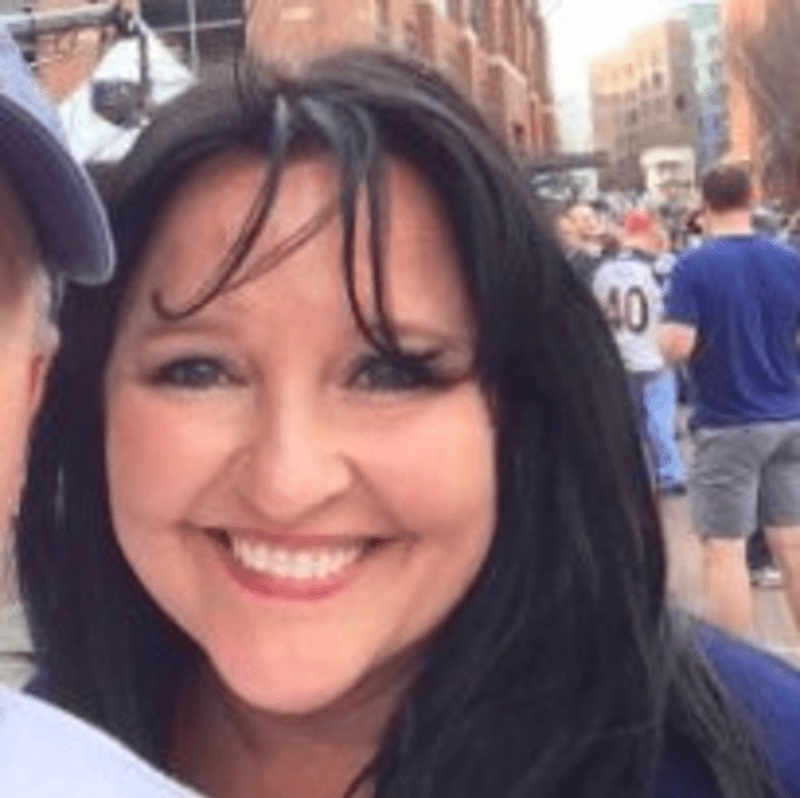 We offer yearly web design services. No monthly or hourly costs, and updates are free and completed within 24 hours for all of our clients. We only build HTML-based sites — no templates, here! While we started with IT work in Lancaster, Ohio, our scope of business has changed throughout the years to accommodate client needs. We handle everything from business websites to government and school sites.
What inspired you to start your business?
At the time, I was working three jobs and really missed spending time with my children. My main job was an accountant for International Paper, and our software upgrade from Lotus (DOS) to Windows wasn't a great experience for my coworkers. When I realized I could teach the tech to others, I took a chance on my own business.
Starting in technology was a case of right place, right time.
I started helping others with PC/Windows-related installs and setups. As my business grew, I branched into other things, even bringing on additional employees. We all work together to maintain our unlimited update policy for WebChick clients — I handle the meetings and designs, they tackle day-to-day web updates from school districts and real estate listings. We also rely on Lee Devine, an outside tech genius, for awesome support.
What first steps did you take to get the business off the ground?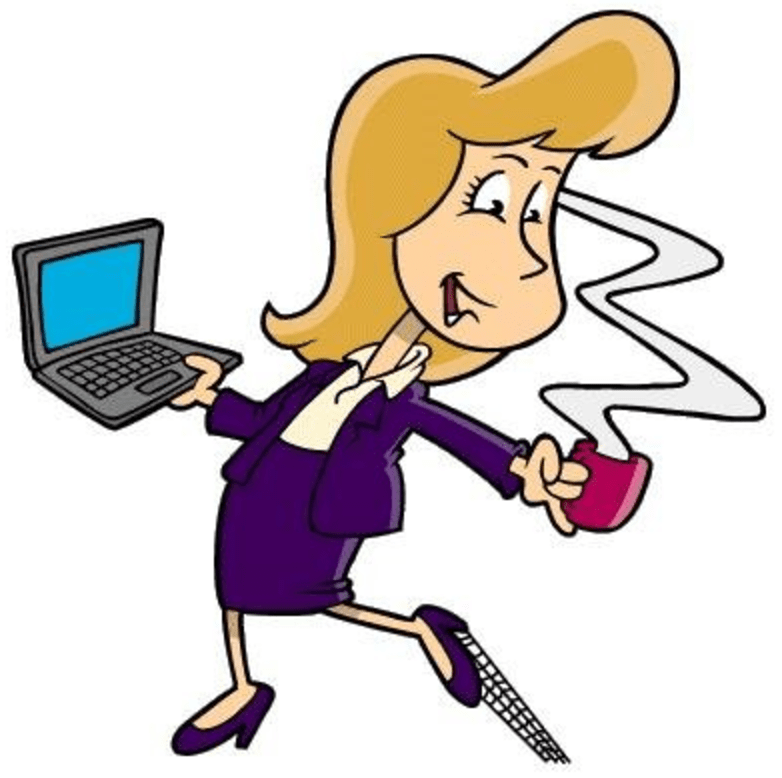 In 1995, I started Devine Services. Clients would purchase computers as "must-have" appliances, but they'd end up leaving them in the box. I'd go to offices and homes and help with the initial setup, teaching clients the basics of documents, printing, etc.
Then, the internet boomed in Ohio. Training shifted from installs to net surfing and chatting online with friends and family. One client asked if I could make a website for his business, and Devine Services became WebChick (which I now own the trade name for). I stopped training and began designing after that.
What challenges did you face early on?
Hosting was a challenge when internet shifted from dial-up to cable. But we ended up teaming up with our local internet company, which turned out to be great for business. We referred clients to each other and encouraged everyone to stay local for the benefit of the community.
In the beginning, I attended monthly meetings for Microsoft Tech seminars and acted as a beta tester for Windows. While there were natural hiccups associated with starting a business, the knowledge I gained from that, plus the advantage of networking with guys from Lucent Technologies, gave me the opportunity to source business advice and design solutions.
What big wins have you had so far?
We received an award from Big Brothers Big Sisters in 2016 for Outstanding Support.
Where do you see your business in five years? Ten years?

WebChick isn't going anywhere — we're maintaining business, both now and in the future, in Ohio. One day, I hope to be semi-retired and using Ohio as a home base while I travel and work abroad. I'd love to visit Europe. My husband's family lives in England, and we'd love to rent a place close to a train station and just travel to a bunch of new locations.
Dealing with clients
Who's your ideal client?
Established businesses, schools and government. Small business have big dreams, but they equate to large overhead expenses, pressuring web designers with all services of the web. Of course this is important and we try to meet their expectations, but it is a bit stressful when all the marketing, web and financial pressure lands on the designer.
How do you find new clients?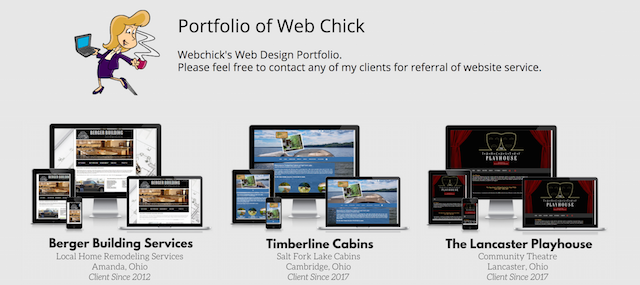 I'm extremely lucky that my clients are my best sales people ever. We offer $100 for every referral, and I've had clients refuse the commission. Others find me online and through Facebook marketing, but happy clients are definitely the best.
How do you retain your clients and encourage repeat business?
Unlimited updates are key. We also create billboards, ads for marketing, etc. free for our clients. We even offer a site revamp after a few years to keep their sites fresh — all included in their yearly package at no additional cost.
Have you ever had to fire a client? What was that experience like?
I'm fortunate to have clients that are almost like family. They see me as part of their online team, and they're always polite. The internet changes often with rules and compliance, so it's important to have that relationship when I'm constantly maintaining their site. Sure, I've had clients leave when the renewal comes due, but that's to be expected.
What's your approach to contracts and project agreements?
No contracts. A client's website belongs to them. Clients receive a yearly invoice detailing the coverage of tasks I would cover for the coming year and what their renewal fee would be.
Your working environment
What's your office/studio setup?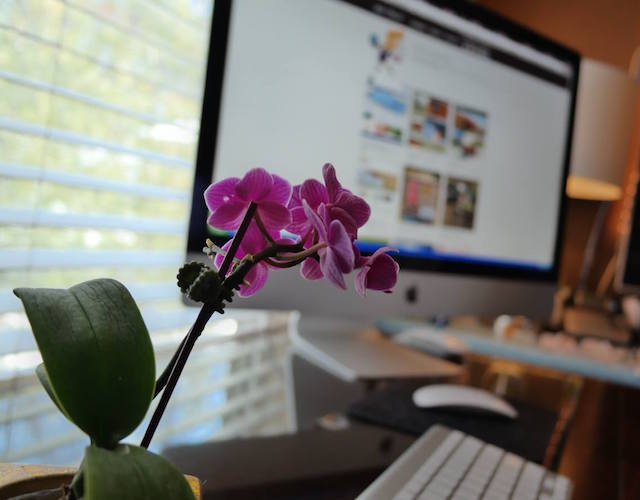 I work from home to avoid overhead. Plus, the internet never turns off. It's a full-time job. I have the ability to catch up on projects from the comfort of my office. On Wednesdays and Thursdays, I meet with clients to discuss their sites.
My schedule is pretty standard — Monday through Friday, I start at 7 a.m. and work until my tasks are finished. I occasionally will work weekends and holidays if clients call or text with issues, but that's primarily for important updates.
What tools do you rely on for your business? How do they help?
My domain name is registered with GoDaddy, and as my business has grown, I've been able to acquire the right products and services to suit my needs. I have a GoDaddy Managed Server and a dedicated account rep who helps me manage my account so I can focus on web design.
Having GoDaddy on my side is a huge benefit to WebChick.
There are a lot of headaches associated with managing so many sites. I was worried about server hacks, security issues, backups, firewall protection — GoDaddy solved all of that. That kind of peace of mind is a must-have for any designer offering hosting to clients.
Growth and learning
How do you unwind outside of work?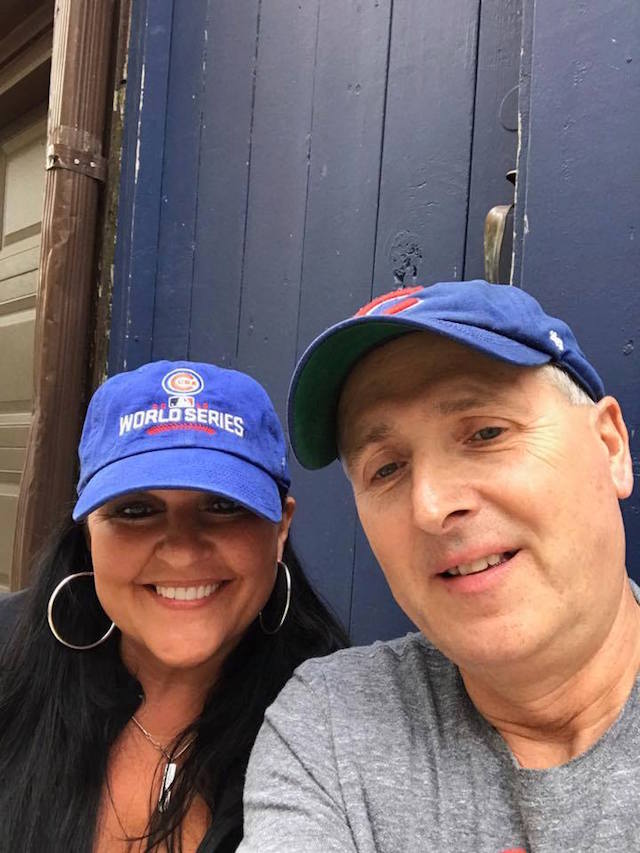 Backgammon and bike riding the trails on sunny days, plus family time and Sunday dinners. Also, photography is another passion of mine.
What's your guiding philosophy in life?
Keep your clients happy. Learn from mistakes. Acknowledge you don't know it all. And grow with clients as their business grows.
Where do you turn for inspiration?
Good question. Sometimes, everything looks the same in design. I might spot a unique footer layout or unique staff directory design. They crop up everywhere — ideas could stem from a magazine ad, a website layout, Pinterest header, etc. You start to notice these things over time and keep them for future flow ideas.
What's on your bucket list for personal goals or experiences?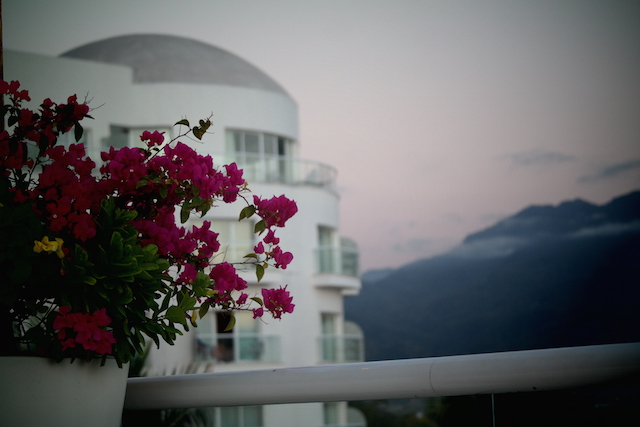 In terms of work, I'd like to clear my whiteboard before summer hits. Outside of that, I want to spend more time traveling on the weekends or bike riding on trails I've never visited.
What books, websites or other resources would you like to recommend?
Definitely Apple News. Make sure your search is set to bring in all the top news feeds. For industry-specific info, I also browse LinkedIn in addition to Apple News. It's important to keep your eyes open. You never know when Google might release a new rule on search results or when Facebook will push out marketing tips.
What advice do you have for aspiring freelancers and entrepreneurs?
Keep your overhead down (preferably at zero, if you can). Go small. Listen. If you don't know something, the internet is the best teacher.
Thanks for taking the time to talk with us, Crissy. Visit the WebChick herself at WebChick.com, and follow the company on Twitter and Facebook.