April 2018 Pro release notes
Release notes series provide a monthly update on the features and improvements relevant to web professionals and GoDaddy Pro program members. It's mostly focused on the Pro program, but at times we include important updates and announcements that might interest you.

Backup of custom database prefixes
Creating multiple WordPress database table prefixes is not recommended in most cases.  The WordPress.org recommends to pick one prefix, define it in wp-config.php and stick to it. However, if you've got multiple prefixes on a single website, we've got you covered. The next time you start a backup, Pro Sites will be able to detect additional tables prefixes and ask you what you want to do with them.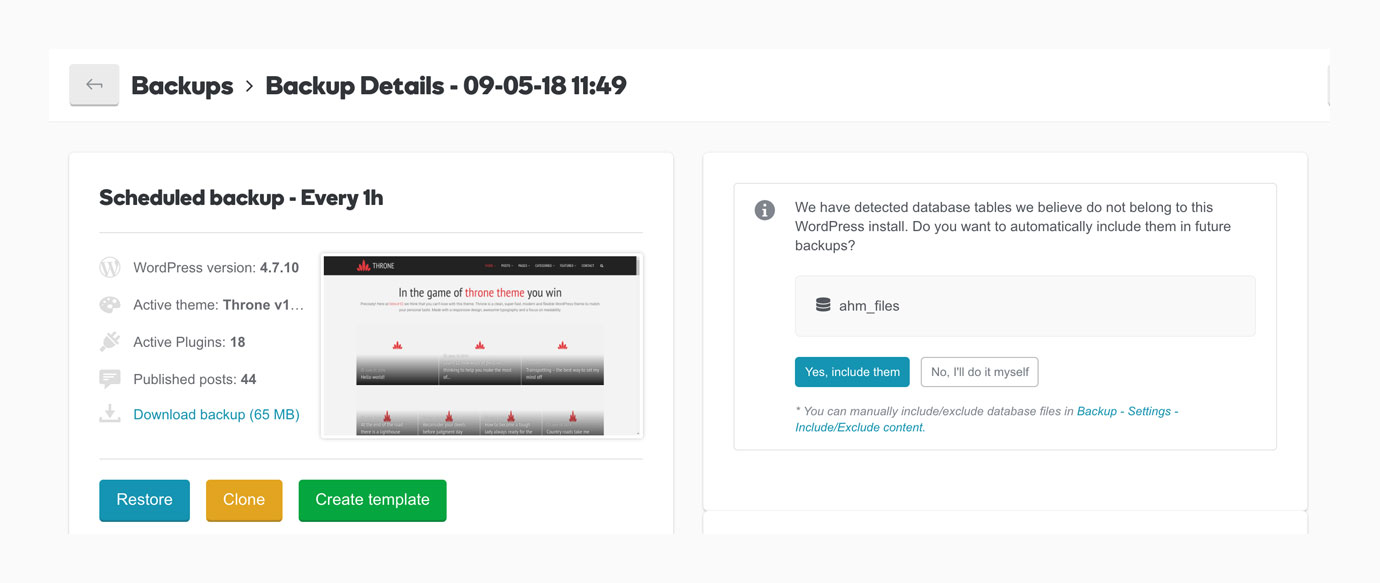 Filtering websites by active/inactive features
In the past, you were able only to filter by a specific active feature, i.e. all the websites with active White Label. Now you can use the filter to see all websites that don't have a specific feature.
New actions in the History log
Do you collaborate with other professionals, or tend to pass out from exhaustion in front of your computer? Then you definitely want a paper trail of all the work done on the Pro Sites dashboard. We've expanded the History log with more actions:
Activating and deactivation addons
Activating and deactivating maintenance mode
Security check
Performance check
Clone/migration
Security & Performance checks now detect maintenance mode
If your WordPress website is in maintenance mode, you won't get accurate security and performance check results because your website is hidden behind a maintenance page – no links, javascript, iframes and everything else that powers a functional website. Performance and security checks now notify you if there's a maintenance mode active on your site, and offers to deactivate it for you.
Resending failed client reports
If a client report email was not sent successfully, Pro Sites will keep trying to resend it for another hour, and notify you of the outcome. That way you no longer have to keep clicking the Send button.