Athlete website design: Making it easy with WordPress
Athletes don't need an extensive tech background to launch their own website. WordPress makes athlete website design and development easy, accessible, and affordable.
For professional athletes, a personal website is both a virtual resume to build sponsorship and competitive opportunities and a home base for fans. While social media is often the first place sponsors and fans will look up an athlete, a high-quality website provides a consolidated location to offer more detail than platforms like Instagram, Twitter, and Facebook alone.
Today, pro athletes are asked to do far more than produce results on the playing field — they're essentially marketers (both of themselves and their sponsors) who must communicate brand stories and drive sales.
My athletic background as a middle distance track runner abruptly switched last fall when I entered my first trail races and found myself twice ranked in the top 10 in the U.S. Suddenly I was no longer an "also ran" entrant at high-profile track meets but a legitimate podium contender at Trail/Mountain National Championships. I was being sought out for interviews, race appearances and sponsorship offers.
As a newbie to the trail running scene, very little information about my background story and presence in the sport was available online and I knew I needed to create a website to further my opportunities. With athletes such as Usain Bolt, Tony Hawk and Serena Williams all using WordPress for their personal websites, I knew I could trust it for both quality and results.
How to design a WordPress website for athletes
WordPress helps break down the website design and development process into six easy steps:
Download WordPress
Buy a unique web domain name
Tell your story
Select a theme that fits your personal brand
Add quality images
Link to your sponsors
Ready to go? Let me show you how to design a WordPress website of your own.
1. Download WordPress
Once you've installed the WordPress software, designing a WordPress website is very user-friendly (they provide online tutorials and customer support via online chat and phone) and compatible with most domains and customization options. I am certainly not a tech wizard, and I found WordPress to be extremely intuitive … or was able to access the help I needed to move through sections I found tricky (such as purchasing a specific theme) efficiently and with ease.
You can add to or edit your website without losing any overall functionality or design choices you've made. To actually launch your new site, you'll also need a hosting source to manage your account. Read this article for step by step instructions on how to set up your WordPress site.
2. Buy a unique web domain name
Your domain is how people can access your site via the web. Domains must be registered and once that's done, no one else can use yours.
I opted to stay consistent with my social media platforms and a nickname I'm often identified with in the sport of running. Ideally, athletes should include their full name in the domain (e.g. JohnDoe.com) unless it's already taken. Remember to renew your web domain annually to maintain ownership of the link you want to use.
Can't find your name in .com? Try it followed by .run, .bike, .pro or dozens of other extensions.
3. Tell your story
A quality athlete website is straightforward and easy to navigate. It clearly communicates who you are, your results and your story. In addition to interview and article links, your website should include the following sections:
About Me – The About Me section should be concise and communicate your prominence as an athlete, background story, personality and anything unique that will set you apart from other athletes in your arena. In my case, I currently live in my Jeep Wrangler traveling to unique locations for training and racing.
Blog and Images – Whether you're a word wizard or not, having an active blog provides fans and sponsors an authentic and intimate glimpse into your world. Consider sharing beautiful images, anecdotes and thoughts from competitions, training or travel — people are fascinated with the lives and inner workings of pro athletes. Need coaching? Learn how to start and maintain your own blog here.
Social Media – Your social media links should be readily accessible via a sidebar on all pages of your website. By linking all the pieces of an athlete's online presence together — social, blog, results — your website can generate maximum exposure.
Contact Me – Set up a contact form to allow potential sponsors and fans to contact you. A contact form versus email makes it easier to moderate and filter who reaches out to you.
4. Select a theme that fits your personal brand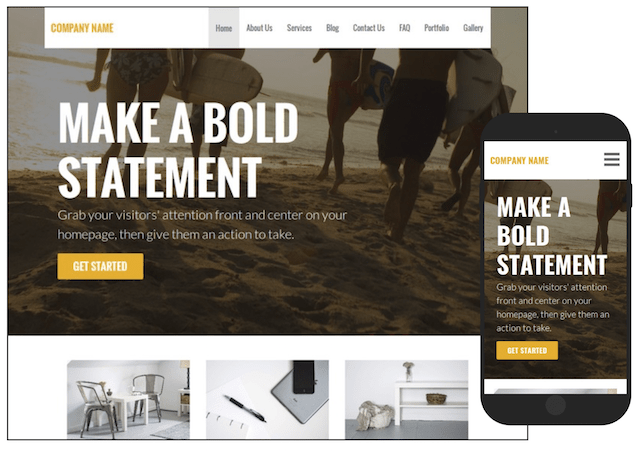 WordPress offers a huge selection of free themes when you set up an account, along with inexpensive upgrades. WordPress themes are basically pre-built layouts — pick one you like, then swap out the photos and text for your own.
When I chose my theme, I looked for one that fit my personal brand and would be attractive to my target audience (fans, sponsors). As you choose yours, keep your personal branding in mind — think of coordinating colors and stylistic elements with personal attributes relevant to you and your sport. This might include team colors, personal/team logos, personal style, location and the types of images you will use on your site.
A word of caution: Attention to detail will set your website apart from the competition but it's best to keep your landing page clean, organized and easy on the eyes. Use two complementary colors, bold and easy-to-read fonts, and pristine images to make your page pop.
5. Add quality images
Always use hi-res images on your website for the best quality, typically in JPEG form. If you're using photos taken by a professional photographer, media outlet or an event, always ask for permission, possible payment and how they would like you to mark or address photo credit.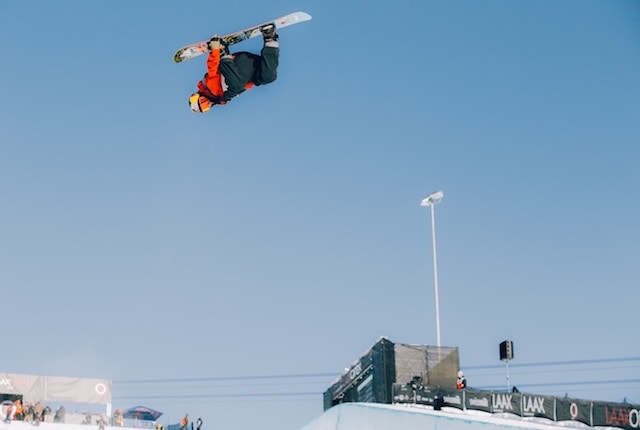 Make sure the images focus on you and your involvement in your sport. A good selection to start with should include action photos, one professional headshot and a few lifestyle images. If you're sponsored by any brands, make sure their logos are prominent in the images used — this is the type of value they're seeking when they fund athletes.
Pro tip: To help ensure faster page load speed, use a tool like Compress JPEG to compress images before uploading to WordPress.
6. Link to your sponsors
Sponsors pay athletes not only based on their results and image, but also on their ability to communicate and further develop the brand story while driving sales. Be sure to provide links to your sponsors with clear logos. Discuss any special requests to share specific logos, images or promotions with individual sponsors to maximize your relationships with brands helping you focus on and reach your athletic goals.
It's nice to link to some of your favorite products and explain how you use them so fans understand your authentic connection to the sponsor and can purchase these products themselves.
While many athletes might prefer to hire a web designer or leave the creation of their site to an agent or sponsor, be sure to always maintain access to your site — especially the blog portion. Fans and sponsors are looking for a beautiful and easy-to-navigate website that provides access to learning more about you, the athlete.
Ready to start designing?
With every photo and every paragraph, make sure you give readers a glimpse into your world. The more actively you can share your unique personal story, up-to-date images and current race results via your website, the more successful it will be as a tool in your arsenal.
Be sure to link to your website on all social platforms, share it with media when being interviewed, and include it in your pre-competition bio to increase the amount of exposure and web traffic it gets. Keep your content up to date as your athletic accomplishments accelerate and your personal story evolves to ensure you're putting your best face forward on the world wide web.
Image by: Andy Wright on Unsplash