August 2018: What's new in GoCentral
As we approach the busiest time of year for many small businesses — the winter holidays — everyone on the GoDaddy GoCentral team has your success in mind. We've been busy building new features to help you sell more products or services via your website. Here are our latest releases.
Website Builder
Online Appointments updates
GoCentral's Online Appointments feature is available with Business Plus and Online Store Plans. Here's what's new.
Ability to offer appointments with up to 5 staff members 
GoCentral's Online Appointments tool can now accommodate up to five staff members or resources for classes, events and appointments. Benefits include:
Ability to for a business to offer multiple appointments at the same time.
Ability to specify availability for each staff member.
Ability to filter the calendar by staff member from the admin site.
Clients may select a specific staff member when booking a service.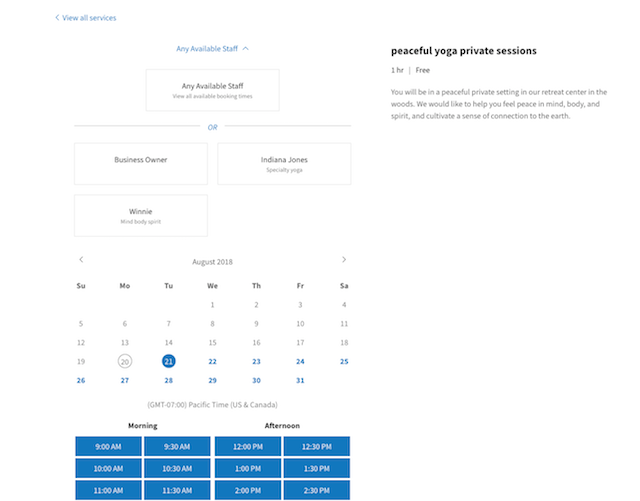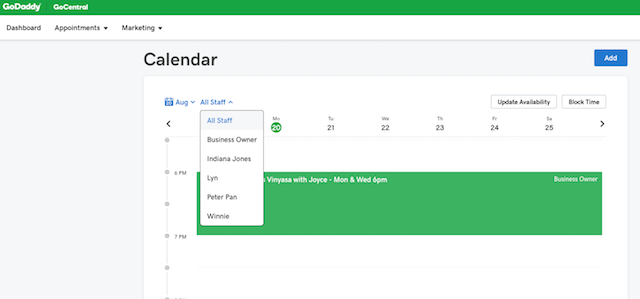 To set it up, if you're already using Online Appointments:
From your GoCentral Editor, open Appointments.
When adding or editing any service, you'll see the option to choose Business Owner or to add staff. Click Add.
Add your staff member and adjust availability as needed.
Publish your website again to make the changes live.
New list layout to showcase your services
This layout makes it super easy for clients to browse your list of services. Plus, it looks great on any device.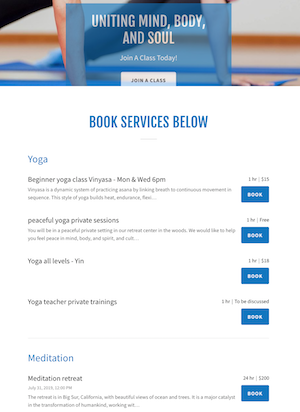 To set it up:
From your GoCentral Editor, select the Page (e.g., Home) where you want your list of services to appear.
To create a brand new Appointments section, click Add Section (or the plus sign).
Select Appointments & Services. (You may need to click Select More to see this option.) Select the list Layout pictured above.
Click Add Services to input your offerings, availability and payment options.
Publish your website again to make the changes live. (Note: If you're already using Online Appointments, you can simply navigate to your existing Appointments & Services section and switch layouts.)
For detailed information about setting up Online Appointments for the first time, visit our Help section.
Action Button link options
In the GoCentral Editor, you can now link Action Buttons to another page on your website, a specific section of a page on your website (see "Section on page" in image below) or an external website URL. You've got options! This is great way to help your site visitors navigate your website.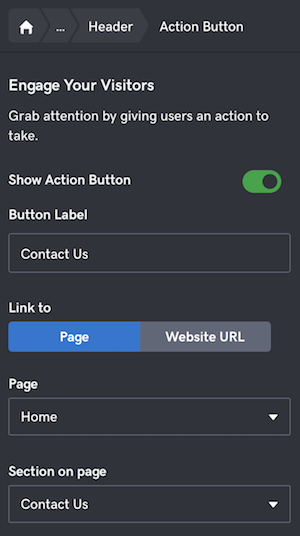 Online Store
Featured product Facebook sharing
As a GoCentral Online Store merchant, you can easily share your featured products on Facebook to drive traffic to your store.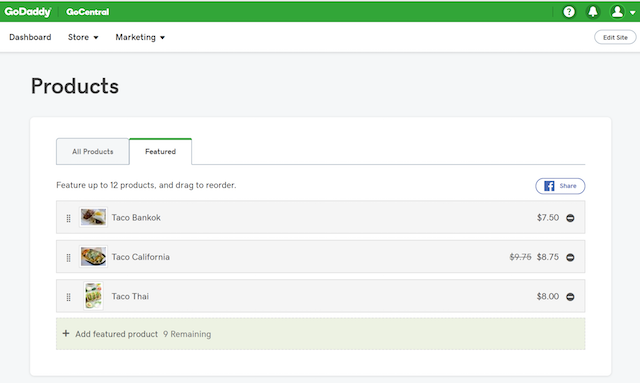 To try it …
From your My Site menu, click to Open Manage Store.
On the top navigation bar, click Store > Products > Featured.
Decide which products you want to feature.
If you do not see the option to share featured products on Facebook (as shown above), you may not have set up Facebook. To set up Facebook: On the top navigation bar, click Marketing > Social & Listings > Facebook. For more information, see "Connect my site to a Facebook business page."
Customize product gallery for your customers
You can decide how many products to display per page in order to merchandise your products better. The setting is available when editing any products section of your Online Store.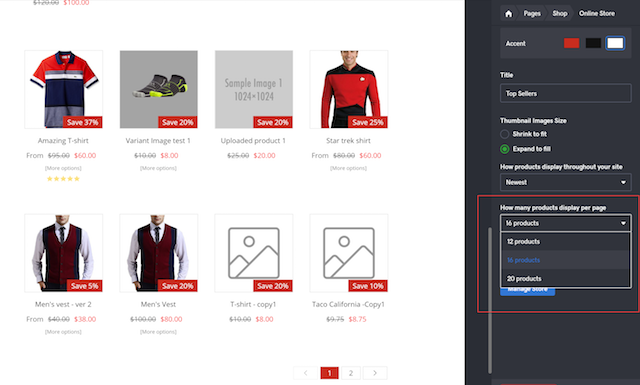 People of GoCentral, intern edition: Meet Raina & Yeng
This summer, we were lucky to have some talented interns on our team. Meet Raina and Yeng.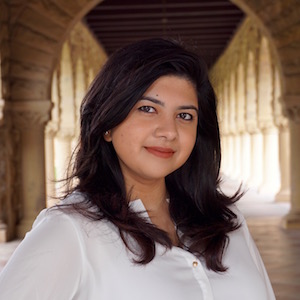 Here are a few fun facts about Raina:
Is particularly great at: Being an empathetic listener to our customers. Whether it's survey feedback or a phone call, it's critical for me to advocate for our customers. That starts with actively listening to them!
Hails from: A little bit of everywhere. Mostly grew up in Oman and Bahrain, with a short stint in Canada.
Dreams about: Helping to create an equal world for underprivileged groups, by leveraging my education, skills and passion!
Loves GoCentral because: It has the incredible potential to help independent ventures thrive online! In a world where an internet presence is vital, I love that I can contribute to a platform that simplifies the process for our customers.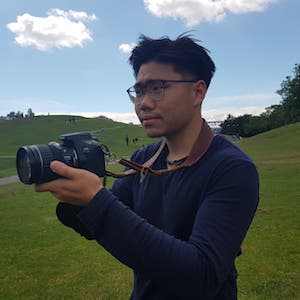 Here are a few fun facts about Yeng:
Is particularly great at: Building engineering products with real-world implications.
Hails from: Kuala Lumpur, Malaysia.
Dreams about: Anything regarding food, particularly sushi … yum yum.
Loves GoCentral because: It's an awesome, all-in-one place where we enable customers to achieve their goals! GoCentral builds opportunity across different demographics, and connects the world through an online presence. Being part of something as meaningful as that is second to none.
GoCentral Help Resources
If you have questions, check out these GoCentral resources. And remember — we offer 24/7 phone support. Call us!
Note: If you don't already have a GoCentral account, you can start a free trial today.