August 2017: What's new in GoCentral
Does the fun stop when your site is published? We say "No way!" Your site may be live and your customers visiting, but we at GoDaddy never stop launching exciting new features. You'll be making your site even more spectacular in record time with these awesome additions to our GoCentral's Website Builder and some significant remodels to the Online Store. Here are some hot, new features we think you should know about. Try them today! And don't forget to show us when you're done:)

Website Builder
Connect your Facebook page
Updating Facebook is now faster and easier when you connect an existing Facebook page to your GoCentral account. After you're connected, you'll also get metrics about Facebook Page (traffic, likes, posts) and recommendations on increasing your Facebook reach. Don't have a Facebook page yet? Here's how to create one.
Facebook Page sync
It's easier than ever to keep your Facebook page updated. Log in to GoCentral, and if we detect a difference in your Facebook Page images (Header Image/Logo), Address, Phone or Website URL, we will prompt you to update. (Yes, we've made it quick and easy!)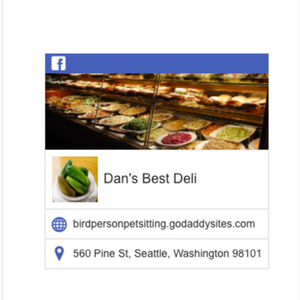 Add a favicon
Who doesn't love a little personalization? Now you can add favicons (those cute little icons on browser tabs) to your site. Add yours in Site Settings. Add yours now…here's how.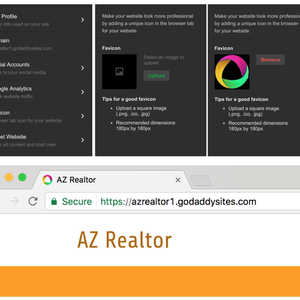 Expanded contact form
We hear you loud and clear on this one. Now you have increased flexibility of your Contact Us form. You can now add, rearrange, set or remove fields as needed.
SoundCloud audio widget
You got the music you asked for! Now you can add any SoundCloud audio track or playlist to your websites with the new audio widget. Add yours now…here's how.
"Tap to edit" on the Theme tab
Editing on the Theme tab just got way easier. Now, when you're on the Theme tab and click anywhere in the editor canvas, you can immediately start editing whatever you clicked on. Faster, right?
Add a caption to your video
Were you shying away from adding video because you wanted a caption? Now you can add more information about your videos with our new video layout that lets you add text. Tell visitors about what they will see.
"Stick" your navigation to the top of screen
You told us it's easier to work when your header stays visible at the top of your screen. We agree! So now your header navigation sticks to the top while you're designing. No more scrolling over and over.
Fresh, new layouts for GoCentral Dashboard
We spruced up the GoCentral Dashboard so it's even easier to use—and more fun!
More, more, more header colors
Hello, more design flexibility! Click on the Header Layouts tab to see the color choices that also include black, white or your site's primary color.
Tap-to-call international phone numbers 
Enjoy a better site tap-to-mobile call experience no matter where you are. Now you can click to call international numbers and connect just as quickly and easily as you can domestically.
New layout for the Download Files widget
Need better design flexibility in your Download section? We get it. We added a flexible new layout allowing customers to include multiple downloadable files.
Rich text editing in the Header paragraph
Rich text editing is the only way to edit, right? That's why we added rich text editing to the Header paragraph so you can add external links and more.
Easy deleting from your image library
You asked and we answered! Now you can keep your account tidier and delete unwanted images.
Improved zoom for header images
Want more design flexibility with existing photos? You got it. Now you can resize a vertical (or square) image to fit entirely within the header while still maintaining the original aspect ratio.
Easy backup and restore
You told us you wanted to be able to restore your site to a previous version, and we listened. Now our agents can back up and restore your site quickly and easily.

Online Store
Apple Pay on product detail pages and cart widget
Getting paid is even easier if you add Apple Pay functionality to your website. Your customers with an Apple Pay-enabled device can now bypass the checkout and quickly purchase a product they like. Here's how to add Apple Pay to your site.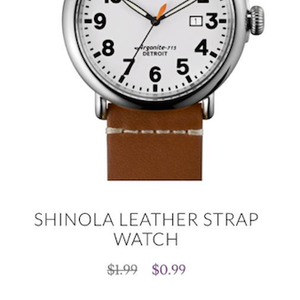 Improved ways to add product options and variants
We're making it easier for Online Store merchants to offer products with variations (e.g., shirts in different colors and sizes) and add-ons (e.g., gift wrapping, engraving). We replaced the wizard-driven flow with a simple, intuitive way to create and manage product options and add-ons. You store mavens will love it.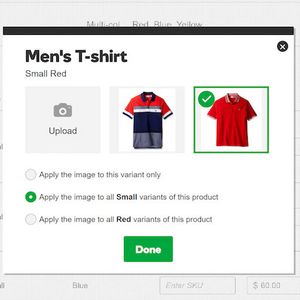 Google AdSense widget
Want to display Google AdSense ads on your sites? Business tier customers can now display ads on websites by adding the new Google AdSense widget. Find out more about Google AdSense here.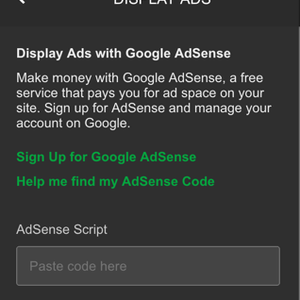 Time zone setting
Set your Online Store time zone to fulfill orders faster, get better store metric accuracy and better manage customer's expectations. You can set it under store Settings.

Email Marketing
Resend an existing email from a mobile device
Now you can quickly send an existing campaign to a new contact at events. Yes, now more mobile-fabulous than ever!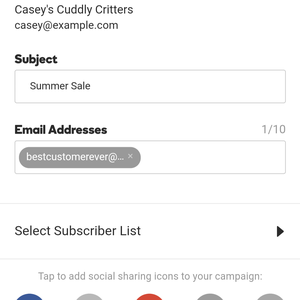 Image by: Photo credit: FrancescGenove via Visualhunt.com / CC BY