With The Best Shirt Ever, Daniel Goldman helps men 'stay fresh no matter what life throws your way'
We recently chatted with Daniel Goldman of Los Angeles about his experience taking his product, The Best Shirt Ever, from idea to market. Read on for the Q&A below, check out the website, and follow the startup on Facebook, Twitter and YouTube to keep tabs on the growth of The Best Shirt Ever.
Q&A with Daniel Goldman, founder, The Best Shirt Ever
Tell us about your business and what makes it stand apart from the competition.
The Best Shirt Ever looks and feels like a designer-quality button-down, but it's also stain-proof, waterproof and sweat-wicking. No one plans on spilling anything on their shirt, but it happens all the time. If you spill on The Best Shirt Ever, it rolls right off.
A lot of people have tried to do this shirt, but it always ends up looking weird and feeling like a jersey. No one really put any style into it. I wanted to make it look like a shirt you'd be proud to wear — and stayed looking good. When people see the prototypes, they're blown away.
What inspired you to start your own business?
I started my first clothing company, Speakeasy Briefs, almost four years ago as a project with a friend to learn how crowdfunding worked. Our first Kickstarter campaign raised about $33,000 in 30 days. That went pretty well, so that business is still going. As I learned more about the business, I couldn't believe all this new fabric technology.
I wanted to create a beautiful shirt that stayed beautiful.
I started talking to tech fabric manufacturers on five different continents, looking for someone who could create the type of shirt that I wanted to wear. We went through 20 different fabric samples because so many of claimed to do what we wanted, but they either felt weird or underperformed or washed out. We did a ton of testing to get the current fabric. We spent about a year and half prototyping, then we launched a 60-day Kickstarter that raised more than $64,000 in pre-sales.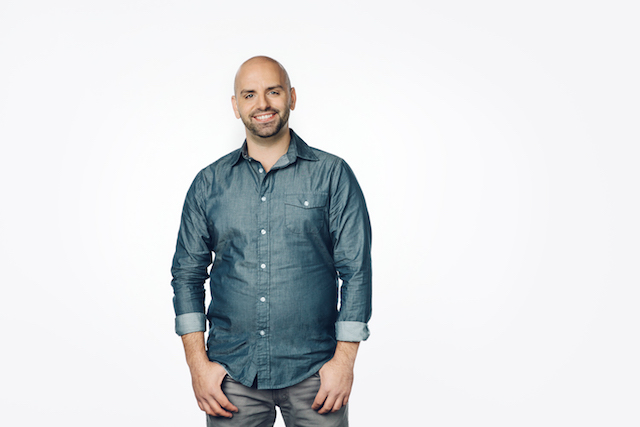 What obstacles did you face as a startup, and how did you overcome them?
So many. When I started working on The Best Shirt Ever, I was in the process of getting my MBA from USC, trying to grow Speakeasy Briefs, and learning more about manufacturing. I even flew to China to figure out how to scale. It was just balancing a lot of different obstacles.
Funding, of course.
I had lots of mentors at USC. The USC Incubator was really helpful to me.
It was really just resiliency. I'd learned a lot from Speakeasy Briefs.
Things never go as planned.
You just have to push through and be resilient. It's not necessarily about being the smartest or the luckiest. It's about how many times you can get knocked down and keep moving forward.
What strengths do you bring to the table as an entrepreneur?
Early-stage creative production. I love coming up with ideas about things that don't exist. A lot of it is about scratching my own itch.
Drive. I'm really driven to reach my goals.
Finding people with complementary skills and talents. A lot of people think it's about being good at everything. It's really about being good at a few things and setting up systems to compensate for your weaknesses. I can recognize strengths in other people, that I don't have.
How did you reach your tribe on social media?
You can go out to find your tribe on social media and actually test various messages. If there are any entrepreneurs out there who are trying to learn Facebook ads, Facebook has this incredible tool called Facebook Audience Insights that lets you learn all about your tribe. Who they are, what they like, where they hang out. And then you can essentially serve them relevant ads.
GoDaddy GoCentral lets you link your website to your tribe directly on your Facebook page and other social media, with just a few clicks.
What's the most important lesson you've learned since starting the business?
Don't try to do everything yourself.
Just because you can do something, doesn't mean you should.
There's a quote by Andrew Carnegie that really resonates with me:
"Every man I've ever met is my better in some way."
When you start looking at the world in that way, it's really easy to start identifying people who have skills you don't have. Ego is the enemy.
Mastery of self is one of the most important things. Meditation has been really helpful; some journaling practices that focus on gratitude; accounting for all the good things that happen in life; celebrating the small wins, for overcoming the tough times and the dips.
Thanks for taking the time to tell us about your startup, Daniel, and best of luck as you bring The Best Shirt Ever to the masses!