Buff up your WordPress development skills in 2017
During my years of teaching WordPress to beginners and users, I was frequently asked about resources for buffing up WordPress development skills —useful assets for learning WordPress development and design. Back then, they were few and far between, but over the years as WordPress became more popular, these resources grew as well.
Learning and growing with WordPress
As with any technology out there for developers, learning WordPress is not just a matter of stopping at the basics. To grow your knowledge and keep up with changes, you must be constantly on the lookout for ways to continue your education. It's all about lifelong learning.
Here are some resources I have either referred people to or my trusted developer and designer friends have recommended to me.
Resources for buffing up WordPress development skills
1. Lynda.com and TreeHouse.com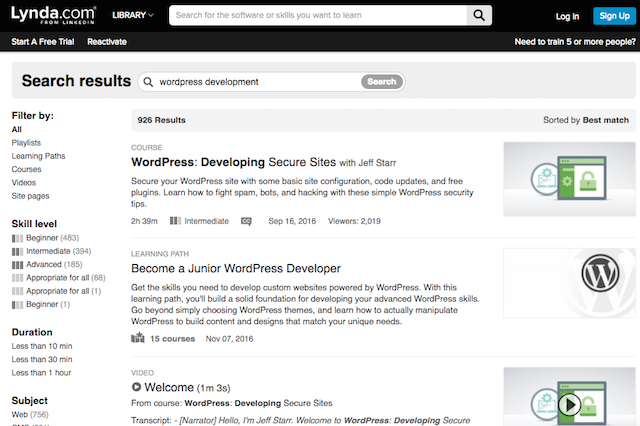 There are a variety of courses that can be found on both Lynda.com and TreeHouse.com.
These resources provide learning opportunities that can help you regardless of your current skill level.
Many are taught by practicing developers and designers who have a good understanding of the content, which ranges from general topics to more specialized subjects.
2. KnowTheCode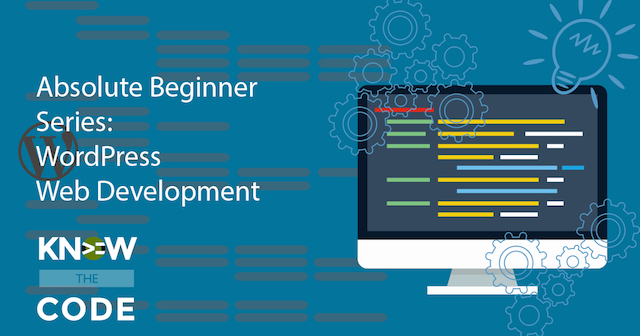 Developer and long-time instructor Tonya Mork created KnowTheCode to help WordPress developers advance their knowledge and careers. Her team includes fellow developers who offer useful content for those seeking to master the profession of web development and programming while specializing in WordPress-centric websites.
3. JavaScript and WP REST API resources
At WordCamp US last year, co-founder Matt Mullenweg challenged all WordPress developers to learn JavaScript. Since then, several opportunities have arisen to do just that, including one from educator Zac Gorder via his JavaScrlpt for WordPress Master Course.
With the drive towards JavaScript WordPress development and the WordPress REST API, this course is designed to help you dive deep into these topics.
Josh Pollock is another WordPress developer who can help you up your WordPress development skills. He's created online content around the REST API. His course, Exceed Expectations with the WordPress REST API gives you an introduction to the basics and leads you into customizing and building apps with the REST API.

4. EnvatoTuts
Another resource for WordPress development training is EnvatoTuts. Although they also get into development beyond WordPress, there are several learning guides to help you improve your knowledge of WordPress and related courses around PHP.
5. Higher ed, WordPress meetups and WordCamps
And of course, if you are looking to enhance your WordPress development skills through in-person learning, check with your local colleges and nonprofits for courses, as they are growing in popularity. There may also be local WordPress meetups or WordCamps in your area that are worth looking into as they often have great presentations to help you along the way.
There is no catch-all solution
With the arrival of a new year, take the time to buff up those WordPress development skills. But as with any learning opportunity, you can't expect to master a new skillset overnight.
There are so many levels to site development. If you are just starting out, much of what you will learn will be from actually doing it. In fact, many of my developer friends say there is no better way than diving in, listening to others and learning from your mistakes.
Best of luck in growing your WordPress development skills in 2017.
Image by: Conal Gallagher Flickr via Compfight cc