Build a high-performing healthcare website in 5 steps
Depending on the size of your medical service, you could easily end up having hundreds or thousands of pages on your healthcare website. You're responsible for making your content shine. Each page must promote your organization's mission, brand and services. How do you make that happen? Let's take a look.
5 steps to an exceptional healthcare website
Research what's working on other healthcare websites.

Design with mobile in mind.

Create compelling content.

Optimize and promote.

Measure and improve.
Let me guide you step-by-step through the process.
1. Research what's working on other healthcare websites
You'd be surprised to learn what patients really care about when they visit a healthcare website. They might not care about your "multidisciplinary team" or "state-of-the-art" technology. They could just be looking for parking. Really.
Ask your team to list their five favorite websites.
You don't have to limit yourself to the healthcare space. Discuss what kept you hooked. Was it the text? The images? The easy-to-navigate tabs? What made you want to keep reading more and more? When it's time to create your healthcare website, understand what's working well on other websites in your industry.
2. Design your healthcare website with mobile in mind
For starters, it's important to make sure your site follows the principles of responsive design. That means it can be read just as easily on a laptop, phone or other mobile device as on a desktop computer. If you use a do-it-yourself site builder, make sure it automatically creates a mobile-friendly version.
Read this article for insights into creating a strong mobile strategy for your business.
[advertisement id="25749″]
3. Create compelling content
No matter what services you're promoting, the rules of web writing stay the same. Here are a few things every page of your healthcare website needs:
Address
Phone number
Email address
A link to way-finding maps or directions
As you write, keep these rules of thumb in mind:
When using bullets, shoot for three to five.
Chunk up your copy.
Subheads are terrific.
Make sure the copy is mobile-friendly.
Read this post to learn more about writing content for your website.
Pictures and videos are important, too. Try to avoid those grip-and-grin photos of office staff. If possible, show real pictures of staff at work (used with written permission, of course).
Strike the right tone
This is something many healthcare marketers struggle with. Whether you want to sound "authoritative," like "a friendly, compassionate neighbor" or like a "trendy, fun friend," — know who you are and stick to it. Before you start writing copy, create some style guidelines (is it orthopaedic or orthopedic?) to make sure you're consistent. Bonus points for making sure your social media channels follow the same standards.
Think about your calls-to-action (CTAs)
Every page has the ability to drive a patient to take action — whether that's making an appointment, asking for more information, or taking a health risk assessment test, for example.
Try to anticipate questions and answer them — one popular way is with a list of Frequently Asked Questions.
After someone reads your content, what is he or she likely to want or need to do next? Get the phone number for patient billing? See a map of on-site parking? You could also provide a list of linked blog posts related to the content of each page or include a signup form for a health care newsletter. You'll want to find the right CTA to fit each page.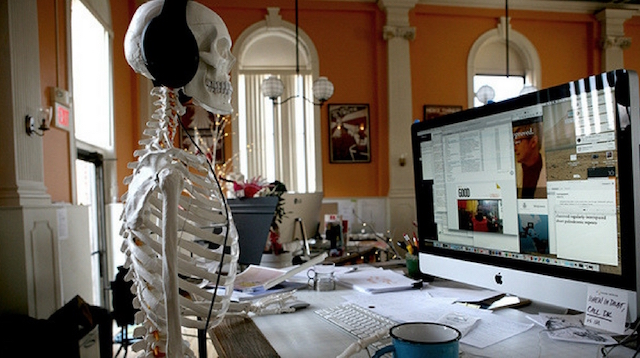 4. Optimize and promote
Getting a website up and running is a huge accomplishment. But to deliver truly excellent care to your patients, you must continue to improve it.
First, promote it.
Just because you've designed your healthcare website, it doesn't mean people will automatically come to it. You've got to tell them about it. You can do this by buying PPC (pay-per-click) advertising on Google or Facebook, announcing it through company email, and sharing it on your social media sites or organization's Intranet. You'll also want to set up a local listing with Google so that people can find your page.
Want to improve search results? Stop thinking like WebMD.
That's the advice that Ahava Leibtag, president of Aha Media Group, gave to healthcare marketers at Greystone's Healthcare Internet Conference this November. She said:
"You need to look at what makes your hospital special. You could be writing about your expertise; patient testimonials; or what kind of care patients should expect at your hospital. Your goal should be to produce original content. That's what's going to help you with search engines."
5. Measure and improve
Marketing is data-driven. You can't just write a few paragraphs, post some photos and call it a day. You need to look into your analytics and see if patients are actually getting use out of your website. Which pages are most popular? How much time do they spend on them? Where are they coming from? Once you know those answers, you'll be able to tweak and refine your content, if necessary.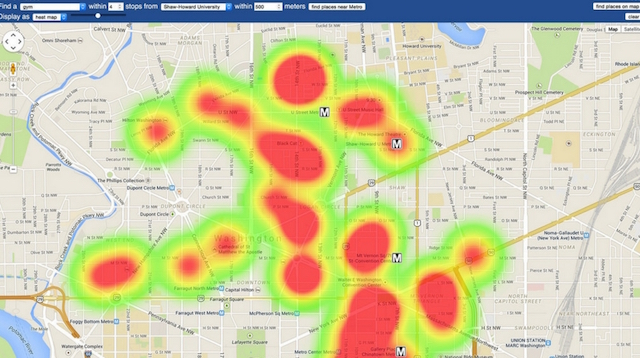 Heatmaps are a great way to see what information your site visitors are most interested in. These 2D representations turn clicks or taps into colors, revealing what site visitors are looking at (and what they're not).
Heatmaps reveal exactly what information visitors to your healthcare website are most interested in.
In the sample above, red represents the areas that are most often clicked. The cooler the color on the heatmap, the cooler the user interest in that particular spot on the web page. Use heatmaps of your own web pages to refine your text and images.
Read this post to learn about getting started with Google Analytics.
The best websites put patients in control
Healthcare might be your job, but for people experiencing health problems it's a lifeline. What you include, how you talk to them and how easy it is to find what they want can do a lot to reassure them. The goal, Leibtag says, is to make sure patients feel like they're in control of their healthcare journey.
"When you write something, remember that people make quick decisions, based on the information you provide them," Leibtag says. "Ask yourself: 'What do you want people to do on this page?' If you convert one patient, it's worth the money you're spending on content creation."
Image by: NEC Corporation of America Flickr via Compfight cc