Build a website to showcase your latest invention in 5 steps
The GoDaddy product information in this article is outdated and currently under review for accuracy. For the latest up-to-date product information please visit godaddy.com
Remember when you were just doodling on that napkin, dreaming up your latest invention? Congratulations on turning a simple thought into reality. But now that it's tangible, how will people find out about it? Spread the word by building a website.
As GoDaddy's Lauren Antonoff recently wrote:
"Even the best ideas fall flat if they fail to gain traction online. As the champion of a great idea — whether it's a business, a hobby or a social movement — you're the one who needs to get it online and get it the attention it deserves. But depending on your background, the prospect of building and marketing a website might be downright terrifying."
5 steps for building a website for your latest invention
It doesn't have to be terrifying. With a little guidance and a few helpful tools, you can build a website for your latest invention in just a few hours. First, let's look at the five steps to building an effective website.
Set a goal.

Organize your website.

Choose the perfect domain name.

Do your research.

Build your website.
Ready to get started? Let's bring your invention to the online world.
1. Set a goal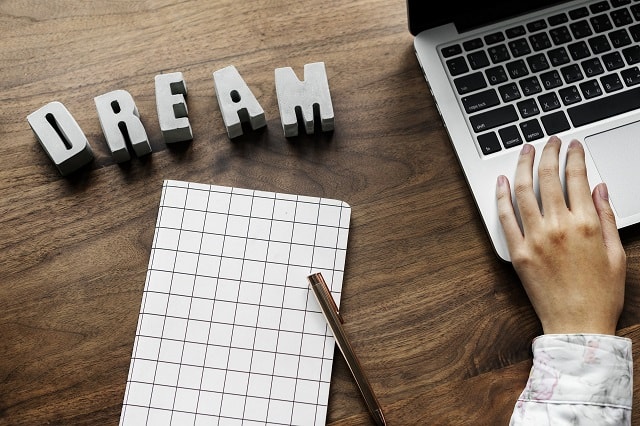 As they say, "Failing to plan is planning to fail." Above all else, you have to first decide on the goal of your website:
Do you want to sell your latest invention via an eCommerce store?
Do you want people to fill out a form to learn more about your latest invention?
Do you want to use your website as an online brochure?
Do you want to promote events and tradeshows where you'll be showcasing your latest invention?
Once you have your goal in mind, it's time to figure out how you'll organize your website.
2. Organize your website
The content of your website will depend on your goal. If you want to sell your latest invention online, then you should organize your site to introduce the product immediately and make it very easy to purchase. If you want to promote events and tradeshows, you'll want to showcase a list of upcoming events and booth numbers where people can come experience your latest invention.
No matter your goal, your content needs to tell your story:
What is the story behind your latest invention?
Who are the people who made it come to life?
What did the prototype look like?
How did it evolve with each iteration?
3. Choose the perfect domain name
Picking a domain name is a critical step in driving eyes to your latest invention, and it doesn't have to be hard. There are thousands of possibilities thanks to new domain extensions like:
.biz
.build
.builders
.co
.design
.tech
.technology and more
When choosing your domain, make sure you properly represent your latest invention so you can attract the interest of qualified site visitors. A few tips for picking a perfect domain include:
Make it easy to type.
Keep it as short as possible.
Use keywords (or the name of your latest invention).
Avoid numbers and hyphens.
Act fast because someone else might buy it.
4. Do your research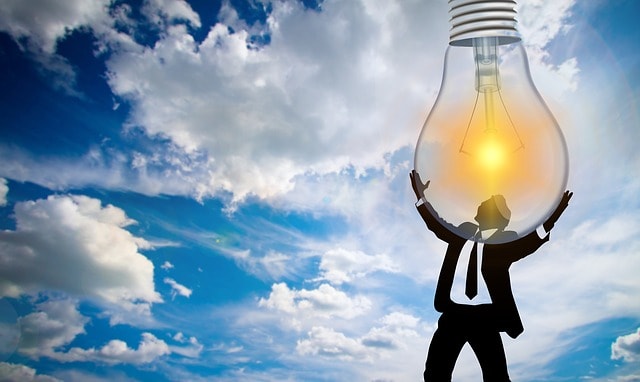 After you have your goal, content and domain name set, it's time for some research. Ask yourself:
Do products similar to your latest invention exist on the market?

How do those inventors organize their websites?
Where are they distributing their products?

How do other inventors showcase their latest inventions?
You should also identify a few websites that you find effective and easy to use. Whenever we build a website for a client, we ask them to find three to five existing sites that they like and tell us why they like them. This simple exercise help you articulate your design preferences, which saves a lot of time and design iterations down the road.
5. Build your website
Now you're ready to create your site. You have plenty of options — from hiring a web design expert or using a tool like GoDaddy's GoCentral Website Builder to do it yourself.
In the end, your website should be a professional and polished representation of your latest invention, so consider your budget and your bandwidth before deciding how you'll build your site.
Again, congratulations on your latest invention. Now let the whole world know about it with your new website!