Canadian mompreneur turns children's artwork into lasting memories
Andrea Iervella didn't immediately set out to become a mompreneur. Like any parent, she was proud of her three young children's artistic accomplishments. She loved their creativity and wanted to preserve as many of their projects as possible. So when her eldest child brought home a tree composed entirely of Rice Krispies cereal, Andrea knew she had a challenge on her hands. How could she save such a delicate creation?
And that's when it hit her — photograph it.
Andrea always had a hard time tossing projects, regardless of their potential to stand the test of the time, so this was the perfect solution. From that point on, she started to photograph all of her children's art and compiled the pictures into hard-covered books.
It was such a hit with her friends and family that Andrea knew she had a marketable idea on her hands. And so, SchoolWorx was born.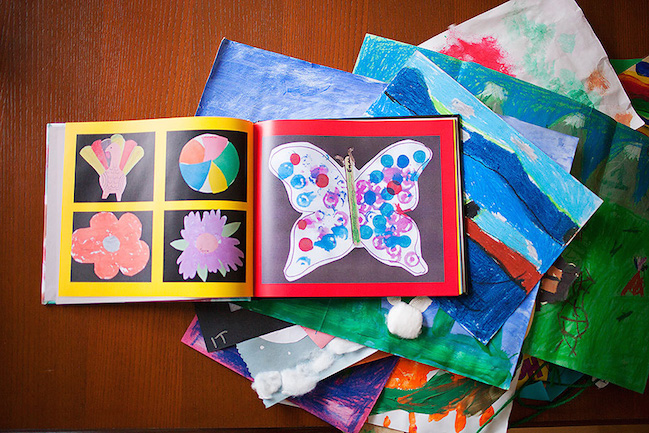 Now, three years later, Andrea's venture is thriving. With professional scanners and photography, she can capture any child's artwork — even restoring pieces if needed. Her one-of-a-kind keepsakes took off, and she was named Canada's Mompreneur of the Year for 2015 and awarded the Mompreneur Award of Excellence.
Every mompreneur needs her tools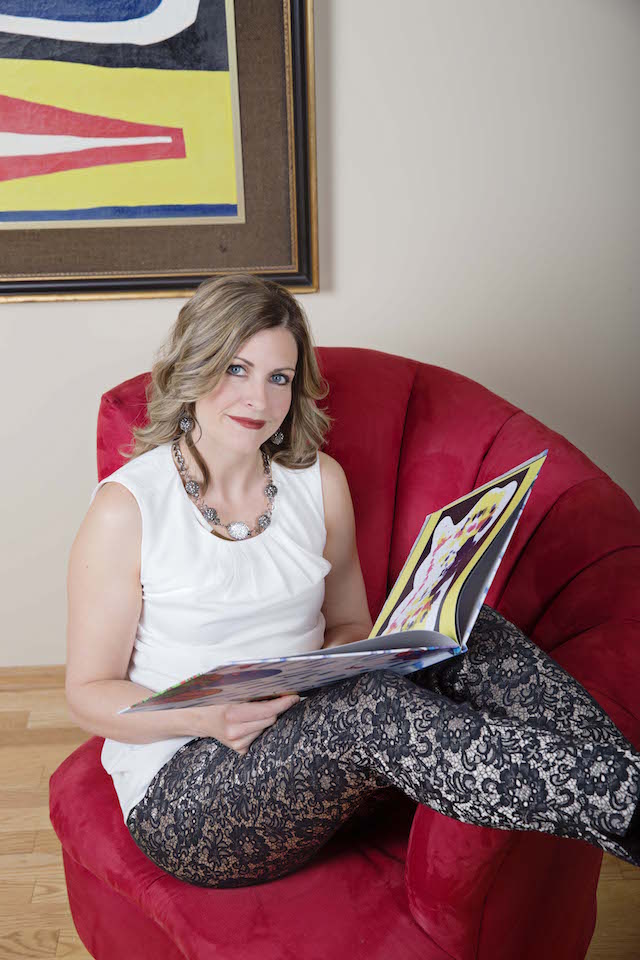 From the start, Andrea's goal was to establish her business online. With an extensive background in the marketing industry, she knew the best way to grow a small business was to establish a professional-looking online presence. As a mompreneur, she was familiar with the concept of doing her homework — and she decided her ideal solution involved GoDaddy.
Domain and website
She started by registering her domain name with GoDaddy, as well as purchasing Website Builder to create her site.
"I knew how expensive professional websites could be, and so I felt my best option as a budget-conscious startup would be to find a template design that I could just drop my content into."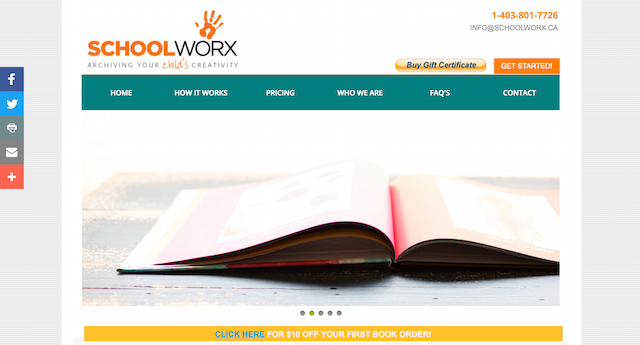 Andrea found Website Builder to be very intuitive, and she was able to get her website up and running in no time. Plus, there's a feature within Website Builder that allows her to monitor her visitors over the past day, month or year — as well as where on the internet they come from.
"If I run Facebook ads, Website Builder's statistics shows me the exact percentage of leads that came through those ads. That's very useful information for me so I can choose which marketing strategies work the best."
Professional email
In addition to Website Builder, Andrea uses business-class email from GoDaddy in order to have an address that matches her domain name. This gives her business greater credibility than if she used a generic email account like Gmail.
Search engine optimization
And there's always SEO.
With her knowledge of the marketing industry, Andrea knew the importance of being found online. So, she took advantage of GoDaddy's Search Engine Visibility product.
"GoDaddy's SEO has a useful checklist that walks you through different steps, such as optimizing page titles, page descriptions and heading tags. It's very helpful."
Leveraging SEV has helped drive traffic to SchoolWorx and helps ensure the site appears at, or near, the top of any relevant internet searches by consumers.
Taking her business to new heights
SchoolWorx's success is directly connected to Andrea's commitment to her work and customers. She does everything in her power to make her company a one-stop shop — including free art pickup. She'll gladly ship boxes — complete with a pre-paid return labels — to her customers so they can easily send in their children's artwork.
Once the crafts are restored and/or color optimized for printing, she provides a digital version for the parents to review. Talk about customer service!
And customer service is one thing Andrea knows well. "One feature that all GoDaddy products share is fantastic, 24/7, customer support," she says. It's that type of relationship building that promotes success.
With the publicity of Andrea's 2015 Mompreneur of the Year award, SchoolWorx has quadrupled its business. With a little elbow grease and the right suite of products, SchoolWorx has given her the opportunity to become a mompreneur. Eventually, she hopes to continue her company's growth by introducing new products and launching brand expansions in the near future.