How to capture and convert your m-commerce customers
Over the past few years, ecommerce has expanded to include a new subset of users. M-commerce, the intersection of mobile and ecommerce, is becoming the preferred method of purchasing for a growing number of browsers and shoppers.
Mobile now accounts for more than 50 percent of all ecommerce traffic. That means that more people are visiting online stores with their mobile devices than using their computers. And while computer-based traffic peaks during the workweek, users tend to visit ecommerce sites on the weekend, too.
For store owners, that's good news — if you're prepared to take advantage of it. Steady traffic is a plus, but with it comes the need to make sure your products and services are accessible and ready for purchase 24/7.
Optimizing your site and strategies for mobile allow you to better meet your buyers' needs, increase customer loyalty, and improve brand recognition. Mobile-friendly sites also get a search ranking boost when customers are searching on their smartphones.
For all that to happen, however, you must first understand the needs of your mobile shoppers:
Mobile customers are 'mindful.'
Mobile customers are in the moment. They want to complete the shopping experience as quickly as possible. For the online shop owner, that means optimizing the buying experience to keep their attention through to the end — order placement.
Mobile customers are impatient.
Your mobile customers expect to find exactly what they need when they need it. If they don't they will leave your site.
Mobile customers are distracted.
When on mobile devices, your customers are multitasking.
It is your job to remove as many distractions from your site as possible so the path to purchase is clear.
According to research cited in Business Insider, two-thirds of users who add items to their online shopping cart leave without making a purchase. Those numbers are even worse on mobile, where conversion rates are 70-percent lower than desktop. Strategies like offering multiple ways to pay, being upfront with shipping costs, giving a small discount at checkout, and making single-page checkout the norm can help lower your shopping cart abandonment rates and enable quick and seamless transactions.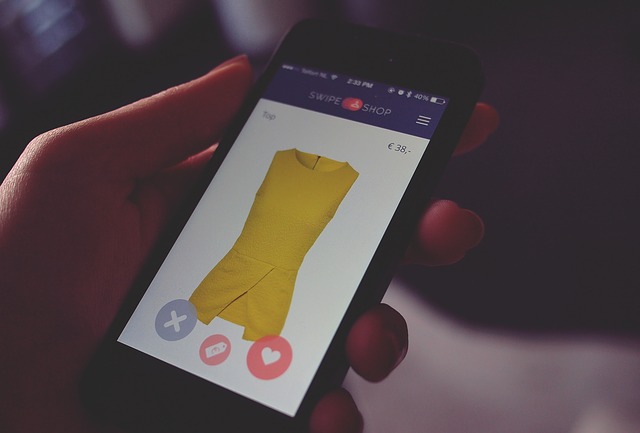 M-commerce conversion tactics
Now that we've identified some key characteristics of your mobile customer, how do we capture and convert them?
Begin with a mobile-responsive theme.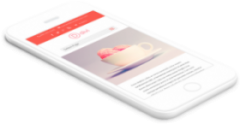 This is important if you created your site rather than used an ecommerce platform. A responsive theme can flex and adapt to the size of screen your customer is viewing. That means that they can collapse text and images, and stack the content in a way that makes sense for them.
There are many mobile-responsive themes out there that will do the job nicely. If you have a WordPress site and changing your existing theme isn't possible right away, there are several plugins that can help you.
Get the right information front and center.
One of my past clients was in the towing business. When he first came to me, he said he wanted a pretty site with lots of cool graphics and images. I asked him to tell me a little about the typical situation where people would access his site. (Normally they would be in a ditch, or have collided with another car, or maybe have just skidded off the road in a snowstorm.) What would they desperately need at that moment? Some slow-loading images or the phone number of the person who can rescue them?
Lead with the most important information.
While this might be an extreme example and it's a service, not a product, the lesson is the same: Lead with your most important information. In the case of the towing company, we put the phone number and hours of service at the very top of the site.
Watch your images.
Site speed is crucial and less than three seconds load time is optimal. Too many images will work against you, slowing your site down and increasing the wait time. Start with high-resolution photos, then optimize them to show your products in the best possible light. Ask your host about CDN, which will also help you with large numbers of images.
Weigh whether you want to require your customers to set up an account to purchase your product.
We all know how annoying this can be. We are ready, credit card in hand, and we are asked to stop and input a bunch of other information.
Forcing a customer to register before they place an order can be a barrier to conversion.
Unless you have a good reason — for instance, your online business is a membership site, where customers need user accounts to access content behind a paywall — you might want to make registration optional. If you do require it, make it as simple as possible and focus on the benefits: access to hidden products, instant discounts, the ability to easily reorder and the like.
Aim for the quickest possible mobile checkout.
Checkout is usually the point in time where you lose the most customers. There are a ton of payment gateway choices out there. If you have a small shop that processes payments with PayPal and/or Stripe, look into using Amazon Payments as well. It basically allows customers to log in and pay with Amazon, right there on your site, with just one click, reducing the chance that they will leave before purchase.
The possibilities for aligning your business with the mobile shopping explosion are endless. With a little preparation and groundwork, your online shop can snag a nice portion of this customer subset.