Choosing the right dental software for your office
When's the last time you reviewed the latest dental software? It has come a long way in the past few years. Gone are the days when it was only capable of managing your patient schedule and account ledgers. In the past, there were lots of separate entities floating around a dental practice: a practice management program for your schedule, a system for supply ordering, a different program for the employee time clock, a separate software for inter-office communication, handwritten notes to chart restorations, and more. Nothing was connected, and nobody minded because we didn't know any better.
But that's not the case anymore.
Today, the right practice management system offers more capabilities and can be integrated with other programs to help your practice run more efficiently and effectively.
The industry has demanded more, and, as a result, dental practices have more choices than ever before. We expect dental software to take care of the standard scheduling and billing functions, but there's more — so much more — that you can get to best suit your practice.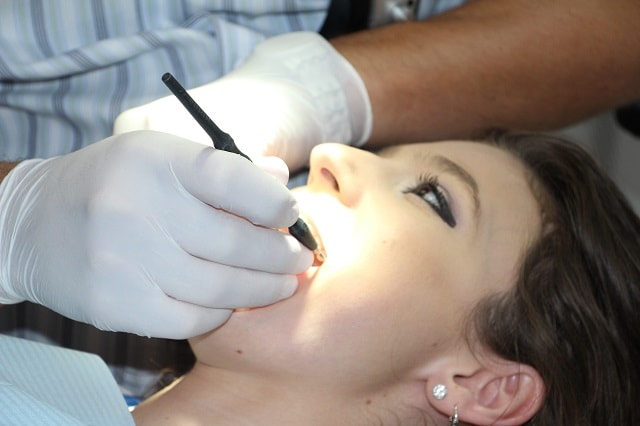 3 dental software options to consider
If you want to move your practice forward, you should leverage the power of your practice management system. Here are three dental software options worth checking out.
Open Dental.

MacPractice.

Curve Dental.
Don't expect your practice to grow if you're being held back by the limitations of your technology. Keep reading to learn how these options can truly benefit your business.
1. Open Dental
Open Dental, like most modern software, offers lots of streamlined capabilities: patient e-reminders and e-confirmations, integrated texting access, online patient scheduling, web forms, patient portal and mobile web functions. Many modern systems allow for these features, but there is one clear difference that sets Open Dental apart from its competitors — it is an open source software created by a dentist, Dr. Jordan Sparks.
The idea behind Open Dental was to create a software that put control back into the hands of the dentist. Open Dental gives the dentist, not the software company, complete power over the data.
With a large team of engineers, Open Dental can easily respond to customers' requests to create a software function specific to their office. Between phone support, a forum on its website and a large volume of how-to videos, Open Dental provides users with comprehensive customer service allowing them to quickly feel comfortable using the software. If you have felt frustrated using dental software that's not able to do what you want it to do, Open Dental might be the answer you're looking for.
2. MacPractice
For the offices who choose to run on Apple computers, MacPractice is a popular practice management dental software option. It has the slick look, feel and ease of use of an iPhone. Where some dental software has just "too much" on the screen making it hard to make sense of it all, MacPractice has a cleaner, simpler look that makes it easy to digest.
MacPractice allows the basic practice management services, like scheduling and accounting, but also includes employee time clocks, built-in faxing, claim status checks and inventory management.
The inventory feature is smart because your software tracks procedures and therefore knows when you've consumed certain supplies. That system alone can help your practice avoid wasteful spending.
MacPractice integrates pretty well with other software programs like SolutionReach and Jive, two programs that allow you to communicate with your patients in a more seamless way. If you are someone who loves Apple computers for their stability, reliability and intuitiveness, then MacPractice might be for you.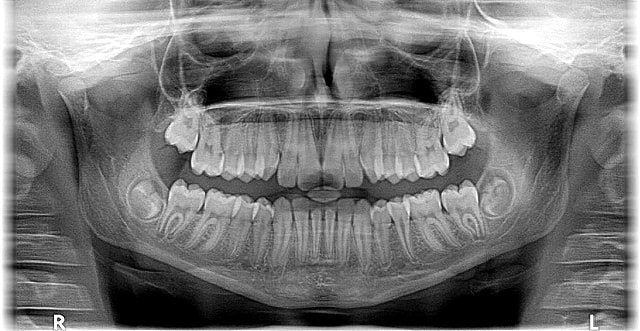 3. Curve Dental
The unique selling point to Curve Dental is that it offers a cloud-based practice management system.
That means your office can access patient information from anywhere, which is extremely helpful if the practice has multiple locations.
The interface is simple and easy to use, and, because it's cloud-based, there's no software to install or hardware requirements. Curve offers the standard scheduling, billing and charting, but it has also incorporated credit card processing and online forms that patients can conveniently access anywhere from any device. Curve customers rave about how quickly and easily the dental software can be incorporated into their practice. An office can be up and running with Curve in a matter of minutes. Another bonus is that with Curve Dental, a practice can be Windows or Mac-based, because the cloud doesn't care what hardware you use.
Pro tip: If you're someone who might be more on the move, Curve Dental can help you manage your practice easily wherever you are.
Deciding on dental software
The next time you think about dental software, take some time to consider what features and functions are helpful to you and your practice. With so many options, it's important to know that although many of them do a lot of the same things, there are also some major differences. Explore all of the features each system offers, and imagine how they can better streamline your practice and allow for growth. Think about what your practice looks like today and what you want it to look like in the future. Those plans will help you in deciding what dental software will work best for you.