CODE: Debugging the Gender Gap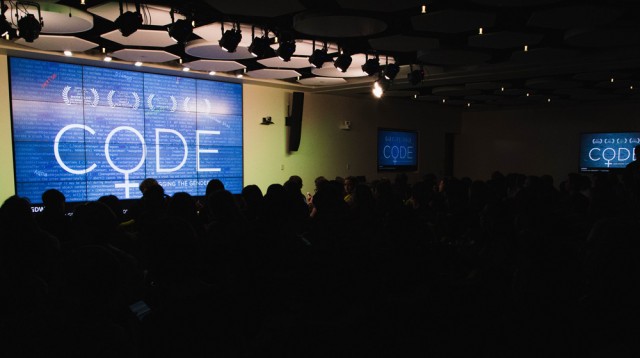 My dad is a lot of things: a fantastic father, a frequenter of burning the midnight oil, a purveyor of all things computer, and above all else, a role model. He doesn't stray too far from the "typical" appearance and disposition of a computer programmer (somewhat reserved, thick glasses, an aptitude for the sciences, and a wardrobe consisting of cargo shorts and Life is Good T-shirts). He writes code as if it were his first language, and dreams of one day creating his own video game. You could say he's the very definition of a nerd.
I'm fortunate to have been raised by someone who understood the power of coding, while at the same time advocated the simple phrase, "the best person for the job gets the job." And I was never counted out of that statement. He gave me every opportunity to learn, and never squandered my dreams.
Despite the fact that I followed my love of the English, not binary, language, I couldn't be more thankful for my father's outlook. I never feared accelerated math or science classes. I took computer courses at an early age.
But it wasn't until after viewing CODE: Debugging the Gender Gap during a recent private screening at GoDaddy (our CEO, Blake Irving, is an executive producer), that I realized how lucky I'd had it.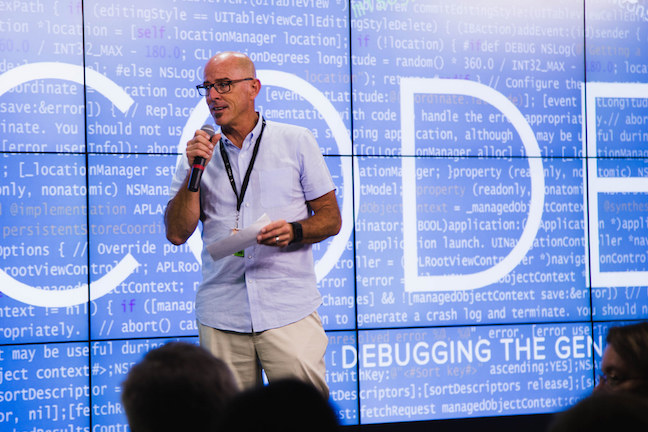 A call for female role models
During a Q&A session following the screening of CODE at GoDaddy's Scottsdale office, Robin Hauser Reynolds, the film's director, opened up about the lack of female role models in the coding world. Women such as Ada Lovelace and Grace Hopper paved the way for female programmers, and seemingly they were well on their way to gender parity in the workplace. But when the '80s hit, the percentage of women in the computer science world drastically fell.
Why? The question has a multitude of potential answers, but there is one apparent fact that is glaringly obvious: the current programming community has a lack of modern-day, female role models.
Fortunately, Reynolds' film highlights several up-and-coming women within the computer science field. From Pixar genius Danielle Feinberg to Tracy Chou, a software engineer at Pinterest, women are emerging as positive forces of change within this culture. Changing the industry will take years, maybe even generations, but it has to start somewhere. Young women need someone to look up to so they don't have to blindly trek forward in this male-dominated industry.
How you can help
According to Reynolds, there will be more than 1 million unfilled jobs in the computing-related field by the year 2020. Out of the 29 percent of Americans who will pursue those careers, less than 3 percent will be women. There's a distinct gap in the supply and demand associated with this industry, so what can we do to promote more women in technology?
Women are constantly battling against predisposed gender roles and stereotypes that almost bind them to specific career paths. In order to change this, to defy the micro aggression from males in the workplace and educational settings, women need to be actively hired and recruited into the computer science field. As Reynolds put it:
"Hire [women] and promote them out of merit. Not to check off a box, not to fill a status quo, not to put them on shelf, but hire them and promote them because they deserve it."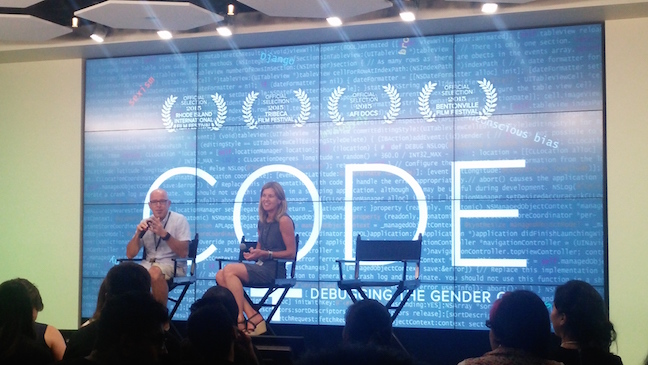 Another easy way to help is to start early. In Reynolds' film, several young girls were interviewed and asked to describe what a computer programmer looks like; the resounding and consistent answer was, "a man." It's sad to think that the immediate response for young girls is to instantly and subconsciously count themselves out of this field.
As a community, we need to inspire girls to defy preconceived notions and simply try to code.
We need more computer courses in schools, more opportunities for people to learn. Then, we can make measurable changes toward gender equality.
Visit shescoding.org today for resources and information about closing the gender gap. With your help, we can start taking steps toward a better, brighter future.
Image by: Angelo Villegas