COVID-19 goodwill offers and resources for small businesses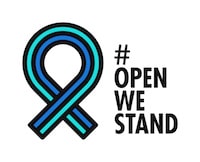 Continue the conversation in GoDaddy's #OpenWeStand community forum.
Connect with other small business entrepreneurs to share creative solutions, exchange ideas, gather feedback, build relationships and troubleshoot technical issues.
This article was originally published on March 19, 2020, and was updated on March 27, 2020, April 3, 2020, April 15, 2020 and April 21, 2020. 
In addition to federal health advisories and organizations providing must-know coronavirus info, an increasing number of businesses and organizations are rolling out goodwill offers for small businesses in the wake of COVID-19. These offers include grants, loans, marketing and promotion assistance, and a number of useful tools.
Here are some best practices for bookmarking the resources that can help you, your employees, your customers and your community manage better through the COVID-19 pandemic.
The resources outlined below are not exhaustive and will be regularly updated.
Disclaimer: These programs are offered by individual companies and organizations, not GoDaddy. Please see the linked pages for applicable terms, restrictions and instructions governing all programs.
COVID-19 goodwill offers and resources for small businesses
Related: Government assistance resources for businesses impacted by COVID-19 
Grants
Facebook. Learn how to apply for part of Facebook's $100 million grant program for small businesses impacted by COVID-19.
James Beard Foundation started a Food and Beverage Industry Relief Fund to provide micro-grants to independent food and beverage small businesses in need.
Amazon. For Seattle's South Lake Union and Regrade neighborhoods, a $5 million relief fund to provide cash grants to small businesses in the area that need assistance.
Fundera. Information and advice for business grants and a list of 107 verified startup and small business grants. (Not COVID-19 specific.)
Loans
Kiva. Apply with expanded eligibility, maximum loan size increased to $15,000, and a grace period up to six months.
Mainvest. See if you're eligible to receive a 0% interest loan of $2,000.
Restaurant Workers' Community Foundation. Currently at the fundraising stage, the foundation will offer zero interest loans to help restaurants reopen.
Other financial assistance
Gift Up!. Gift Up! is offering $5,000 of fee-free gift card sales. When you sell a gift card you'll get paid 100% of that revenue immediately, not on redemption, relieving cash flow issues right now.
GoFundMe. GoFundMe is hosting fundraisers for small businesses. Customers can start and donate now to any business. Business owners can claim their business and apply for a matching grant from the Small Business Relief Fund.
Ford. Learn how Ford is giving customers who buy new vehicles through Ford Credit the option to delay their first payment for 90 days, and providing payment options for existing Ford Credit customers who are having payment difficulty.
Visa Foundation. The Visa Foundation is pledging $210 million to fund two different programs to help with immediate emergency relief and a five year program to support small and micro businesses.
Marketing and promotion assistance
Evite. Small businesses and verified nonprofits can sign up for a free year of Evite Pro.
Kabbage. Kabbage is helping small businesses generate revenue through the sale of gift certificates and providing assistance with applications to the Paycheck Protection Program.
Google. Google will distribute $340 million in ad credits worldwide. They can be used at any point until the end of 2020 across Google Ads platforms.
Yelp. Yelp has new page features and offers to help heavily impacted categories. Log in to your Yelp for Business account or app to see what you're eligible for.
Tools
Salesforce. Salesforce is offering free access to online resources and content to help small businesses stay informed and ensure the safety of their customers and employees, free Salesforce Essentials for 90 days, and a financial relief program with $10,000 grants to help small businesses weather this crisis.
Rocket Lawyer. Rocket Lawyer has created a free Coronavirus Legal Center in partnership with attorneys in their network who want to help. There, you can find a no-cost, one-stop resource for expert legal advice, business continuity guidance, a tool to understand what financial aid you may qualify for, critical legal documents, and consultations with lawyers to get you through the many challenges presented by our current global emergency.
AEO. AEO launched MainStreet Rise to connect small businesses to partners who will help owners get cash infusions into their businesses, access e-commerce solutions, and get online accounting and mentoring to help SMBs understand their financial realities.
Moneypenny. As the world's leading answering service, Moneypenny is offering website live chat software free for three months and discounts on their Answering Service.
Service Titan. Service Titan is offering a discounted version of their Marketing Pro product so that the businesses can continue to stay in contact with their customer base through email. Their Check Capture feature is free and they have started a "Certified Contactless" initiative which offers both customers and homeowners best practices to follow when conducting business.
Shaw Academy. Get free unlimited access to four week online courses on a range of subjects focused on building practical skills and supporting small businesses demands and needs. Popular classes include finance, business, marketing, design, wellness and photography. All courses are internationally accredited, easily accessible and interactive.
Slack. Slack is supporting all nonprofits and other organizations carrying out critical relief efforts during this time with free access to a Slack paid plan for three months. And Slack, together with GoDaddy, is offering a 25% discount off upgrades to standard or plus paid plans for joint customers of Slack and GoDaddy.
Brex. Brex is offering the opportunity to update rewards and earn 7x points on collaboration tools, 4x points on food delivery, 2x points on recuriring software, adn 1x points on everything else.
Avetta. Download free business continuity plan templates and access free webinars on federal assistance programs and COVID-19 workplace rules.
Digital Air Strike. Digital Air Strike is offering Video Logix free for 30 days to make it easy to record and deliver videos that engage customers and deliver information visually. You can also get one free Response Path Texting text blast to up to 150 numbers and a free budget review.
Zenefits. For new and existing customers, get free full-service payroll for the 12 months with any Zenefits base HR subscription plan.
Keysight. Extended free trials of Keysight's most popular design and validation software along with technical support and eLearning modules free of charge.
Facebook for Business. A new Business Resource Hub that details the resources Facebook provides to businesses.
Google. See all of the Google resources for businesses.
Microsoft. Office 365 customers can get Teams (video conferencing) for free.
Zoom. Connect with others through video conferencing. The free version of Zoom can host up to 100 participants for up to 40 minutes.
LogMeIn. Get a Remote Work Toolkit to make a "seamless transition to a remote workforce."
Atlassian. Providing free access to all of their cloud working tools for small businesses (10 or fewer employees).
Cisco. Offering free video conferencing services for small businesses now working remotely.
Preventative health guidelines
Take to heart these big-picture preventative health tips from health organizations.
Federal, state and local coronavirus info
Bookmark federal, state and local government and business groups with information that might affect your business. These include:
SBA's Paycheck Protection Program: This SBA loan helps businesses keep their workforce employed during the Coronavirus (COVID-19) crisis. The SBA will forgive the loans if all employees are kept on the payroll for eight weeks and the money is used for payroll, rent, mortgage interest, or utilities. Loan payments will be deferred for six months.
Coronavirus tips and insights for your industry
Gather industry-specific resources that can help your kind of business navigate through the coronavirus crisis. Here are some starters:
COVID-19 news coverage
Some newspapers and online publications are allowing non-subscribers to read articles related to the coronavirus for free. Though many articles are still paywalled, publications like The Wall Street Journal and The New York Times have stated they will not charge a fee to read COVID-19 posts because they want to keep the public informed.
Tip: Add a news alert for your favorite online source(s) to get the latest COVID-19 news.
Writer Eric Nordstrom contributed to this post.
Image by: Olia Gozha on Unsplash