How to create new phone leads with your mobile device
Upcoming event: See how our commerce options can help your business adapt to the shifting landscape at GoDaddy Open 2021 on September 28.
This article was updated on April 13, 2018.
In today's society, operating your business from the palm of your hand is a must. Your phone goes with you everywhere, traveling from one location to the next only to rest on the nightstand when it's time to call it a day (but you better believe it's still within reach). You're glued to your device because you know that mobile success results in business success. And there are plenty of ways to use your mobile phone (and a mobile website) to generate new phone leads.
According to Windsor-Telecom, "75 percent of people think that calling is the most effective way to get a quick response."
With numbers like that, it's safe to say that inbound calls are on the rise. And if you want to create phone leads with your mobile device to capitalize on potential sales, then you'll want to follow this guide.
Create new phone leads with these 3 tips
You don't have to be a marketing guru to learn how to use your mobile device to generate new phone leads. Take these three tips into consideration when using your phone for business.
Set up a separate business line.

Establish a mobile website.

Use mobile marketing to your advantage.
Ready to take a closer look? From using your current device, to creating a mobile website, to mobile-specific marketing tactics, you can successfully capture new phone leads for your business.
1. Set up a separate business line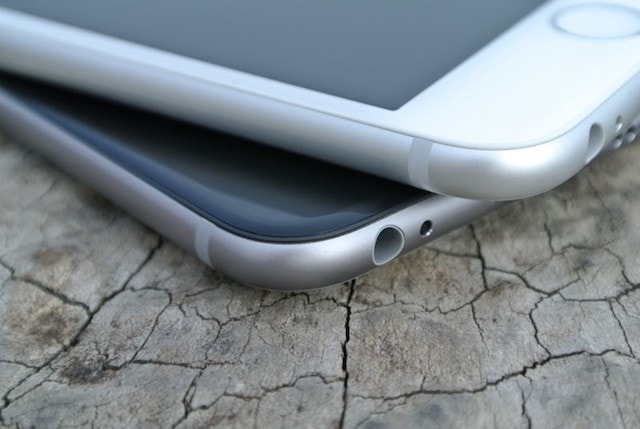 When it comes to handling phone leads, you'll want to make sure you're business line is ready. Don't rely on a personal number that doesn't speak to your business — make sure you've got your own line dedicated to your company.
Add a business number to your existing device with
GoDaddy SmartLine
 — one phone, two numbers, no personal and business crossover.
With SmartLine, you can send and receive business texts, set up a separate voicemail, see when an incoming call is business-related (so you can answer appropriately), and more. And the best part? You don't have to purchase any additional equipment or use a second phone.
When it comes to picking a business number, you'll want to:
Use your company name or a benefit in the number (e.g., 1-800-FLOWERS).
Make sure it's easy to spell and remember.
Avoid hybrid combinations if possible (e.g., 1-800-123-FOOD).
Once you've got the number down, factor in these key tips:
Create a separate voicemail on your device with a promise to respond via text or phone.
Use your business number to warm call new leads.
Brand your number across your marketing materials to help generate phone leads.
And now, texting. Phone calls are great, but texting might be even better. According to Text Request, "texting is [the] highest rated contact method for customer satisfaction compared to all other communication channels."
So what does that mean? You should use business texting to your advantage, but not without first considering this advice:
Always get permission to text.
Never text after business hours.
Respond to messages promptly.
Keep your texts short.
Never use all caps.
Show respect and courtesy.
Steer clear of symbols and emojis (when possible).
Don't text confidential information.
Don't send repeated messages (spam).
Double-check the recipient.
It's easy to appear unprofessional when sending a quick text, so stick to these considerations and keep your communications respectful.
With a business phone number that's set up for success, it's now time to turn your attention to your mobile website.
2. Establish a mobile website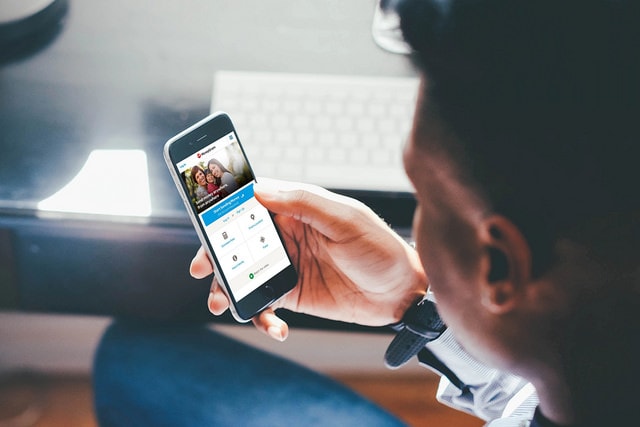 If your business website isn't already optimized for mobile viewing, then you need to hop to it — ASAP. For most of today's users, mobile phones have become an extension of their hands. They're constantly within reach and constantly being used. If your website isn't loading properly on a mobile device, then you could be missing out on the 80 percent of users who use their smartphones to access the internet.
If your business website runs on WordPress, you might have to use a plugin to make it mobile friendly. Or, if you're just starting out and looking for a website in tandem with your business line, then consider using GoDaddy GoCentral Website Builder. It's immediately optimized for mobile devices, and you can even build your site from your phone.
Now that your site is mobile-ready, double-check the design to:
Make sure your phone number is clickable and visible.
Eliminate any instances of Flash.
Optimize mobile navigation so it's easy to find.
Check redirects (desktop for desktop, mobile for mobile).
Determine if your mobile URL is user-friendly.
Take Google's mobile-friendly test.
For an in-depth mobile-site audit, check out this article by Moz.
Pro tip: Make sure your phone number is clickable. According to a Google study, "61 percent of mobile searchers think click-to-call advertising is most valuable a point of sale shopping." Even if you don't sell stuff online, a prominent, clickable number is still a must for any business.
3. Use mobile marketing to your advantage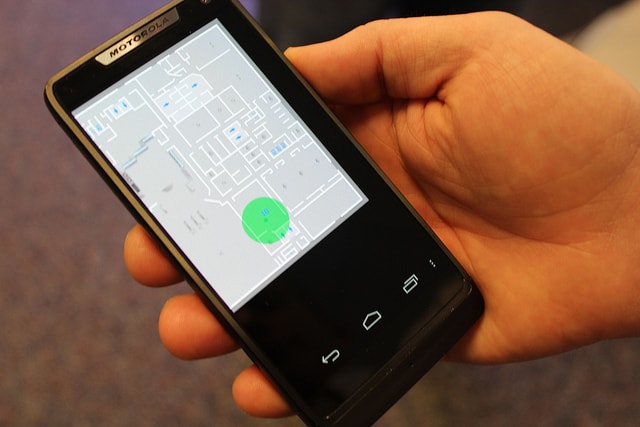 If you want to generate new phone leads, then you'll need to look into some mobile marketing tactics. Be sure to identify your ideal customer ahead of time so you can create targeted messages that resonate with your brand and their needs.
A brief note about social media
While you can't control the format or layout of social media accounts, you can still use them to generate leads. You can:
Make your phone number clickable.
Create and share mobile-friendly content.
Respond to questions, reviews and comments.
Social media marketing for small business owners is robust — be sure to read up on this article to get started on the right foot. Once you've done that, review your company's profile information to ensure your business phone number is accessible to your followers.
Social media marketing is a great way to connect with customers and prospects using your mobile device. In fact, Pinterest takes the cake with 64 percent of its traffic coming from mobile devices.
Whether you leverage Pinterest or another social media platform, share frequently and make sure your content is easily digestible from a mobile device.
Aside from social media, you can also:
Incorporate QR codes.
Use SMS for discounts, coupons and flash sales.
Utilize geo-location services to target nearby customers.
Implement loyalty programs and text campaigns.
Create a mobile app.
Use clear, concise calls-to-action.
Integrate your mobile program with social media.
Pro tip: Don't forget to set up a Google My Business account to capitalize on potential local traffic. Don't want to handle yet another account? Consider using Local Business Listings to manage all your business listings from one convenient dashboard.
Get ready to take some calls
Eager to take some calls? Be sure to set up a business line on your existing mobile device, ensure your website is mobile-friendly, and utilize mobile-specific marketing to get your business started off on the right foot. With these tips for generating new phone leads, your business line will be ringing off the hook.