December 2018: What's new in GoCentral
We hope 2018 was a solid year for your business, organization or side hustle. Anything is possible in 2019 with hard work, fresh ideas and a beautiful website to help you connect with more people. Here's a roundup of the new GoCentral Website Builder features we released in December. Happy New Year!
Website Builder
New theme: "Element"
Your GoCentral theme creates the look and feel of your site. Once you choose a theme, make it your own with colors, fonts, images and content. Now introducing our newest theme — Element:
To try the Element theme, go to your GoCentral Editor and look for Theme in the menu:
Social Media tab in Image Library
If you connect your GoCentral website to your business Facebook Page, you can access your Page's images from the GoCentral Image Library. In other words, if you've previously shared photos on your Facebook Page, it's easy to add those same images to your website.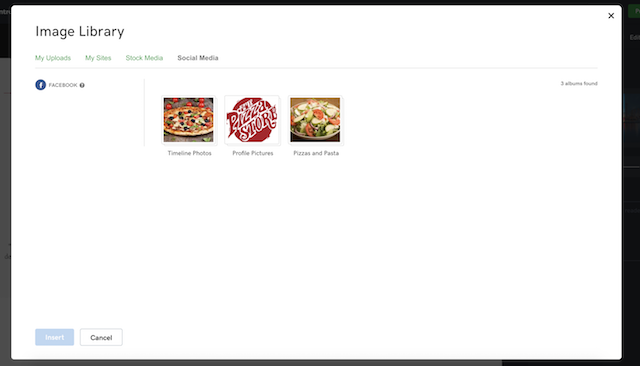 Here's how:
From your GoCentral Editor, add a new section with an image or click an existing image to replace it.
In the Image Library, select the Social Media tab.
Click Connect if you've never connected your Page before.
Choose the image. Click Insert.
Once you've finished your updates, re-publish your website.
For more information about adding or replacing images, please see this GoDaddy Help article: "Add or replace photo."
New fonts
We recently introduced three new font packs to the GoCentral lineup: ChunkFive, Helsinki and League Spartan.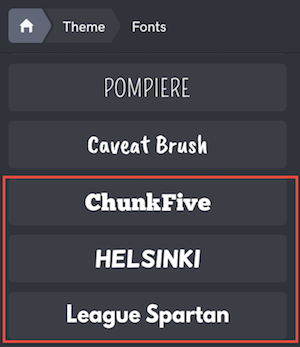 To try a new font, go to your GoCentral Editor, choose Theme and locate Fonts below.
Yelp Business Listing feature
GoCentral now offers an easy way to create and manage a Yelp Business Listing — a great platform for attracting local customers. With GoCentral's feature, you can monitor your Yelp presence right from your GoCentral Dashboard.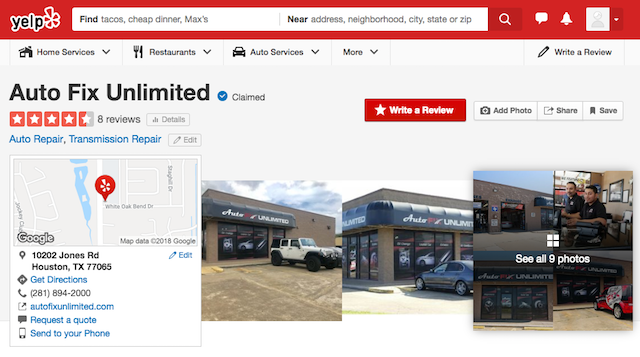 Here's how:
From your GoCentral Dashboard, click Start on the "List your business on Yelp" card.
Click to indicate your business type. (Note that this feature isn't available for online-only businesses.)
Provide additional details as prompted.
Using information from your website, GoCentral submits your listing to Yelp.
When your listing is published, you'll receive an email to officially claim your business on Yelp.
Remember to visit your GoCentral Dashboard for ongoing insights about your listing performance.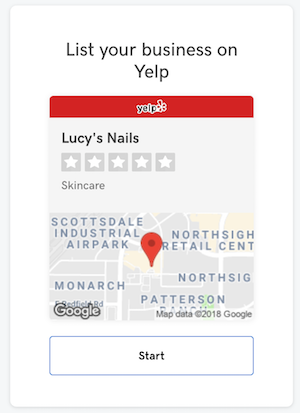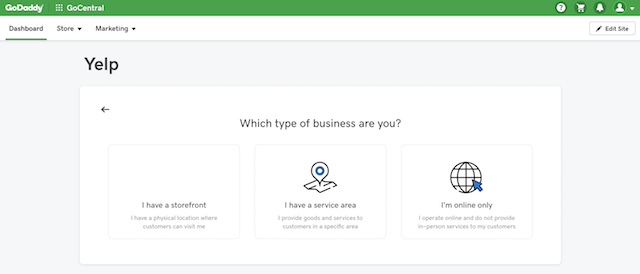 The Yelp Business Listing feature is available on GoCentral Business Plus and Online Store (eCommerce) plans.
Promotional banner animation
If you choose to include a seasonal decoration on your promotional banner, you can now add a bit more flair by making it animated.

Here's how to add or update your promo banner:
From your GoCentral Editor, select Pages > Home > Header.
Click Promotional Banner.
Toggle Show promotion on.
Customize your message.
To make your promo banner clickable, toggle Add Link on and choose your destination.
If you want a Seasonal Decoration on your banner, select one from the drop-down menu.
Toggle Animated Decoration on to bring your seasonal decoration to life.
Finish your edits and Re-publish your website.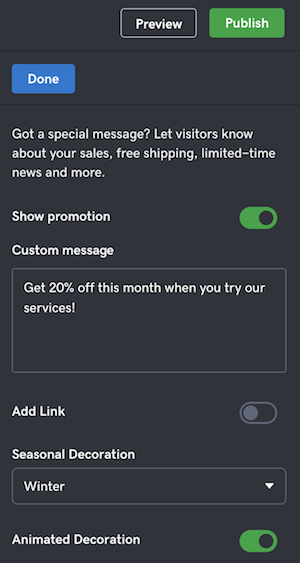 Online Appointments update: booking details in synced personal calendar
GoCentral's Online Appointments tool allows business owners to sync their bookings to their personal calendar. This integration just got more powerful. Synced calendar events now include customer name, contact information, service location and a link to the booking details page in GoCentral.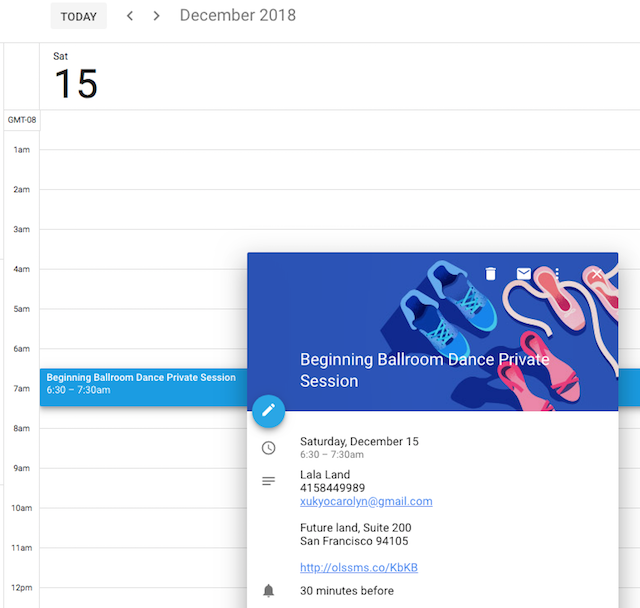 To learn how to get started with Online Appointments, please see this GoDaddy Help article: "Add Online Appointments section."
Blog scheduling and custom dates
This update allows you to do two things: (1) draft a post and schedule it for future publication and (2) edit the publish date of an existing, live post. The former gives you some flexibility to work ahead and write posts in batches. The latter is a great asset if you're adding a bunch of older content at once (i.e., content from a previous blogging platform).
Here's how:
In your post editor, look for Set Publish Date in the right-hand column, under Featured Image and Categories: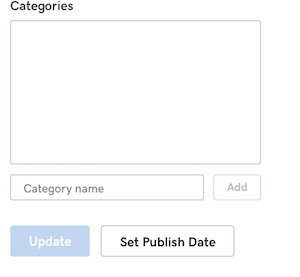 Here's an example of setting a publication date in the future:
Here's an example of adjusting the publication date of an existing post: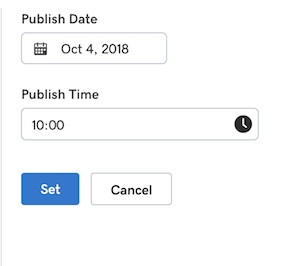 Your published post will include the publication date right under the title:

For more information about blogging with GoCentral, please see this GoDaddy Help article: "Add a blog to my website."
People of GoCentral: Meet Ann
Many talented people work hard every day to bring you these GoCentral improvements. Meet Ann, a user experience (UX) pro who's been with GoDaddy for 12 years.
Here are a few fun facts about Ann:
Is particularly great at: Overplanning trips and styling websites.
Hails from: Phoenix, Arizona, but originally Chicago.
Dreams about: Exploring the national parks with her twin boys once they're old enough to enjoy them.
Loves GoCentral because: It's all about getting small businesses and organizations online so they can share their mission with a larger audience. These people have so much to offer in the way of events, products and services. I'm proud to work on a product that helps give them an online voice to share that information with others.
GoCentral Help Resources
If you have questions, check out these GoCentral resources. And remember — we offer 24/7 phone support. Call us!
Note: If you don't already have a GoCentral account, you can start a free trial today.