December People — Helping charities and spreading holiday cheer with good music [video]
The driving rock beat is familiar. The tune is recognizable. You know the lyrics, but something is different. What's going on here? You could very possibly be at a holiday concert featuring December People.
Made up of band members from significant rock bands, December People come together every holiday season to give back to the communities that have supported them throughout the years. Think Weird Al Yankovic meets Trans Siberian Orchestra — without the pyro and explosions. Then you have December People.
Meet December People, courtesy of Robert Berry
Robert Berry, the founding member of the band, joined The Rock Business via Skype to talk about the concept, the reasons behind it, and why it's important to do something like this — whether you're a band or company.
Welcome to The Rock Business, Robert. Tell us a little about December People and where the idea started.
I appreciate this time to talk about December People. It's the most important thing I've ever done in my life musically, and I've done a lot of great things. I've been a lucky guy.
December People is the Christmas songs you grew up with — the holiday songs you sang when you were four-years-old.
They never change, but they have changed now. You're going to hear "Jingle Bells" in the style of Van Halen or "Silver Bells" in the style of Tom Petty. It's a matter of morphing it all together so you can still sing along. We do this for charity, for the United Way, for a local food bank — we want to come into a town or city and do something for that specific community.
Who's in the band and who do they play for in real life?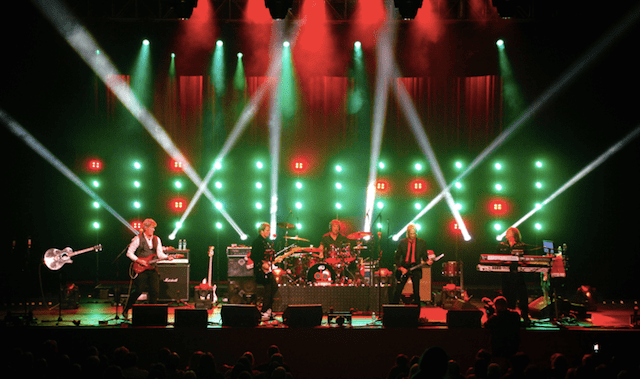 One of the things I have learned about asking these guys to play in the band is that if you don't ask, the answer will always be no. The first one I reached out to was an old friend, Gary Pihl, who plays with Boston. Once I told him it was for charity, he was on board — just like that.
We don't copy the music, we just bring in the style.
For example, Gary plays with Boston, so we do "Deck the Halls" to "Don't Look Back" by Boston. We rewrite everything so we aren't stealing music from these great musicians, but the sound is definitely familiar.
It's tough music to keyboard style, because we're all over the place. I needed someone versatile on the keyboard, so I called Dave Medd from The Tubes. He can play everything and anything.
Then I needed someone who could do a little of everything on guitar and vocals, but who had a smoother voice than me. So I called Jack Foster, a client of my recording studio.
David Lauser from Sammy Hagar's band was the first choice for drums, but he turned it down so I called Mike Vanderhule from Y&T, and he said sure. Once Mike got so busy he couldn't do it anymore, David was ready to come on board.
And what about you? You are with the Greg Kihn band.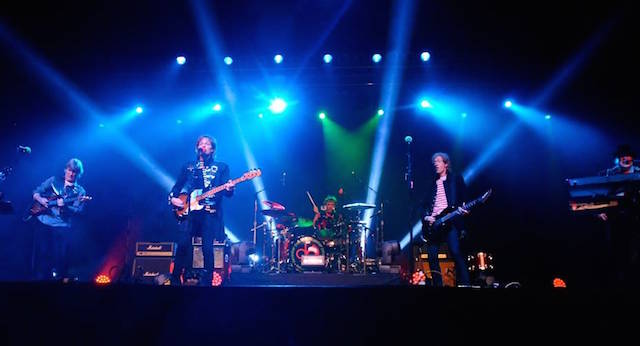 I've been really fortunate. I got my big break playing in a band with Carl Palmer and Keith Emerson. Along the way, I've played with some great bands, including Sammy Hagar and Ambrosia. Then Greg Kihn came along. In fact, we just did a new album in my studio, and I've been playing with him for about ten years.
The December People package is that we are all active players attached to big bands currently on the road the rest of the year. The people give us so much — we want to come back into their communities in November and December and give back.
How do you run a business like this with everyone spread out? How do you rehearse and get ready for the holiday season?
I have my childhood holiday music books on a music stand in my studio all the time. You start with a leader with a good idea. And then I give the idea to the team and let them run with it. They are self-starters — I don't want to tell them what to do. You can't micro manage and expect the best out of your team. And these guys are the best at what they do.
Even though you have players in well-known bands, December People is relatively unknown. What do you do to get the word out? What sort of marketing can you do without a big-band budget or major record company budget behind you?
The name December People sometimes confuses people, so we added "Classic Rock Christmas" to it. We needed a description people could understand. And once we get into a city and do it, the charities get it. And it works. Some radio airplay has worked as well.
What we really haven't done is reach out to and play for some of the bigger companies. We are in Silicon Valley, near Google, Apple, eBay — all the big ones — and this would be a great project for these companies to give back to their communities year-round with a holiday show.

Why is it important to you (and others) to give back like this? You could be relaxing over the holidays; instead, you are on the road.
I believe every problem has a solution. I believe that every negative can be reframed into a positive. These are all kind of moving-forward things. Everybody donates at Thanksgiving. Everyone gives toys at Christmas. What we are doing can last well into the next year, providing food for food banks and more. These communities have given to us, and it is important to give back.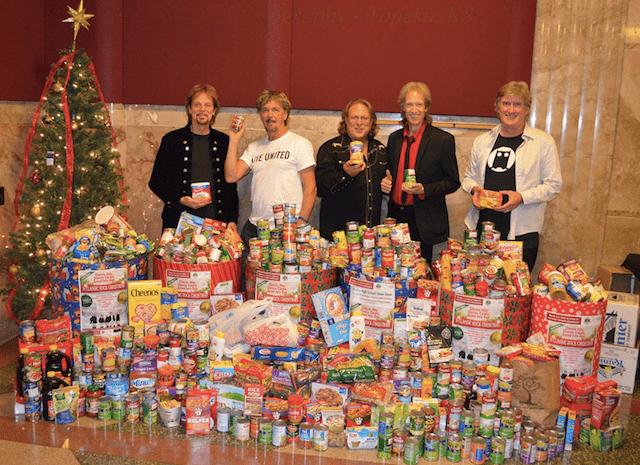 This really does seem like it would be perfect for companies already booking holiday party plans to consider, more of a giveback than a huge expense.
We are hoping, even at the company level, that it's such fun entertainment for them that all year long they say, "Wow, that was a great show AND look what a difference we made for our community."
Anything else you would like to add?
It ties into the corporations because it is a fun show with name guys in the band, but the cause might have more of an impact because it is not just a party.
Image by: December People