Digital tools no pool supply store should be without
A love of swimming, spending time outdoors, and a flexible schedule might have lured you to the world of pools and spas. But it likely took plenty of hard work and market research to get from "that sounds interesting," to, "this could be a real, viable business." Whether you've had a pool supply store for several years or are thinking about starting one, there's a component to the business that can't be overlooked: an online presence in the marketplace.
With the right planning and tools, that presence can be one of both authority and credibility, and one that helps to educate, and rewards you both professionally and monetarily.
Even if you don't consider yourself tech savvy or your eyes glaze over at terms like cloud computing and customer relationship management (CRM), learning how web- and mobile-based applications can simplify and streamline your work will benefit you and your pool supply store, as well as your employees and customers.
The importance of an online presence
There's nothing quite like looking at and actually handling a product in person, even if it's a bottle of pool chemicals. Many customers still prefer this, along with interacting with store staff. But a website can be a gateway to increasing B2C opportunities. "Showrooming" (as it's known) lets consumers research a product online, visit a local pool supply store to see it up close and personal, then comparison shop for the best price on their smartphone.
Dealers aware of this technique can use these opportunities to build up relationships with potential customers and offer better prices that might not include extra fees, like shipping, or offer warranties.
Arvidson Pools & Spas president Dennis Marunde told Pool and Spa News that he sees his website as a way to gain customer loyalty. The site offers products, promotes sales, and allows customers to request service appointments and sales consultations, and to download buyers' guides. Arvidson's blog focuses on topics ranging from health and wellness to pool care and in-store specials. As a whole, Dennis notes that the site helps position the Illinois-based pool supply dealership as a relevant source of both information and products.
Covering the basics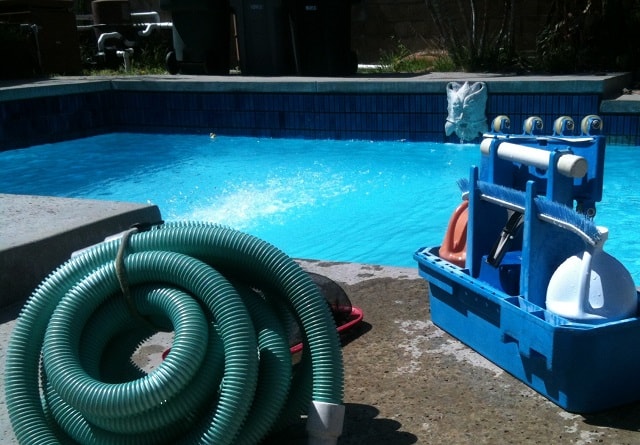 If you have a pool supply store, this is stuff you know already. But for those thinking about opening one (brick-and-mortar, online, or both), there are basics that must be addressed, including naming your business, choosing and registering a domain name, building a website and developing a marketing plan.
Mobile-friendly website builders
Who offers the best, easiest, least expensive, all-inclusive website-building software? The one that advertises on television or maybe the one recommended by your best friend? Determine your company's needs and the features you want and require in a website that will satisfy both you and potential customers. Make sure the site has mobile capabilities, since that's where much of your business will be coming from.
Editor's note: Need a website that does all that and more? Consider GoDaddy's GoCentral Website Builder. Build an easy-to-navigate, beautiful site with industry-specific photos and layouts and a mobile-ready design in less than an hour. Even better? It integrates easily with social media platforms so you can spread the word about your pool supply store with confidence.
Must-have tools
Just as a swimming pool or spa needs well-maintained equipment and the correct balance of chemicals to work properly and be enjoyed, so does a website in order to be effective.
Sales and eCommerce
If you're a brick-and-mortar pool supply store and have, or are building, a website, you'll need a sales/customer relationship management (CRM) tool that handles both physical and online inventory. CRMs help with generating leads, allow your teams to collaborate, help to organize information and data, and cut down on the excessive use of spreadsheets.
Top-rated CRM tools to try include:
Editor's note: If you're unfamiliar with CRMs but still want to sell products online and keep track of inventory, check out GoDaddy GoCentral Online Store. Add your products, attach images, set prices and shipping, track inventory, and more — all without getting too technical.
Get help with scheduling appointments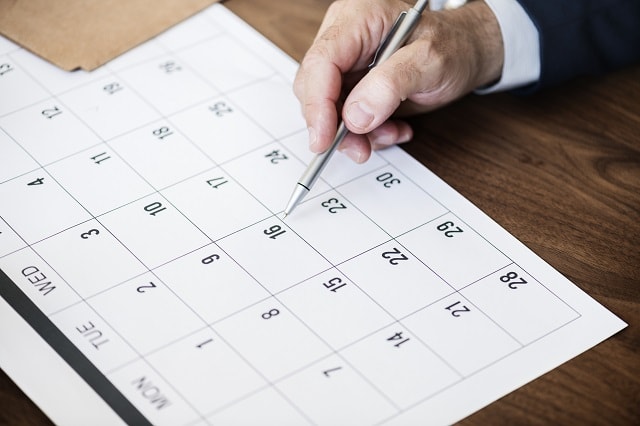 You can always hire someone to build a website for your business, but you and your associates need to learn how to use it and not leave it up an offsite and hard-to-reach web designer.
It's a good idea to have a website builder, app or software that offers scheduling capabilities.
When searching for pool supplies, a consumer might feel safer, less pressured, or prefer the anonymity that online shopping provides. The best sites allow customers to book appointments online, integrate with calendars, support online payments, and manage waitlists.
Pro tip: Scheduling definitely comes in handy if you also offer services to install the products they purchase or need to set up a service appointment.
Good sites/apps with scheduling capabilities to consider:
Editor's note: Some of the above apps might integrate better with a content management system (CMS), such as WordPress. If that's the path you want to go down, check out our quick-start guide so you can have a beautiful WordPress site in no time.
Associate with the best
You might think other pool professionals are competitors — and some can be — but many in the field recommend joining a professional group like the Association of Pool and Spa Professionals APSP, the Independent Pool and Spa Service Association (IPSSA), the National Swimming Pool Foundation (NSPF) or the United Pool Association (UPA). Among the possible benefits: insurance, education, joining local chapters, and referrals on association websites. Experts love sharing advice and mentoring other members. If you succeed, it's a win for everyone.
All this can give you more time for doing things like swimming and catching some rays. Don't forget why you wanted to become a pool supply professional to begin with!