Donut Parlor: Building a foodie business with a sweet website
As a kid, Sophya Kheim loved donuts and ice cream. So it's entirely appropriate that her family-owned business serves ice cream stuffed donuts! In addition to these drool-worthy indulgences, Donut Parlor of Tempe, Ariz., is best known for their "breakfast on breakfast" cereal donuts and their "cookies n' candies" donut selection.
But Sophya and her brother, Chhaya Tan, who's also her business partner, weren't always in the donut business. Donut Parlor is a recent development based on years of dreaming and scheming.
And why not donuts?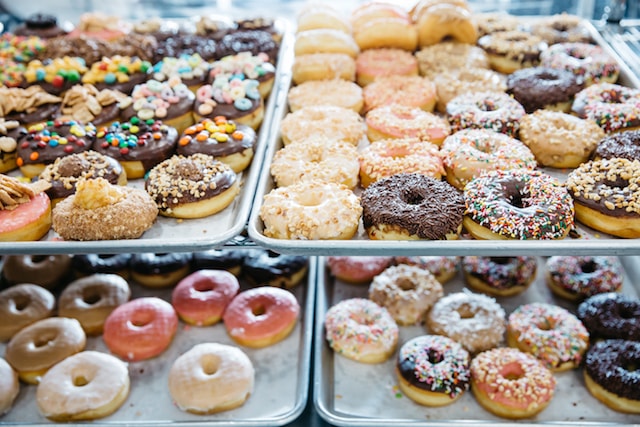 Sophya and Chhaya's family is originally from Cambodia, and when they came to the United States as refugees, their dream was to start a family-run business. Their father has a background in baking, so they started thinking about opportunities in baked goods. Whenever Sophya traveled, she visited local donut shops and took notes about what she liked and didn't like.
The end result of all that tasty research is an award-winning donut shop. Donut Parlor opened its doors in 2016. And the business has allowed Sophya to realize her dream of running a business with her family, even if she can't be there every day.
Sophya handles the technology, account management and social media. Chhaya manages the day-to-day operations of Donut Parlor and also helps with the baking and product development. Their father is a baker, and their mother and sister help customers in front. All in all, Donut Parlor has about 10 employees.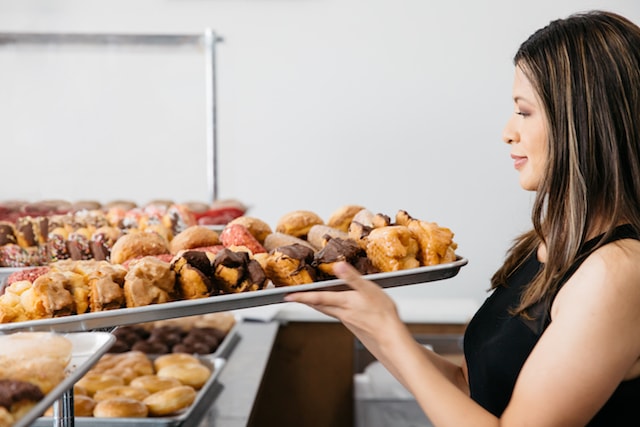 In addition to the fresh-from-scratch donuts they make daily, Donut Parlor offers freshly brewed coffee, buttery croissants, bagels and smoothies. "Our guiding business philosophy is simple," says Sophya. "We always provide the best customer service and offer the highest quality products."
Selling donuts digitally
Sophya says that it's vital for a food business like Donut Parlor to have a website. With a strong online presence, it's easy for customers to discover the business and preview the menu.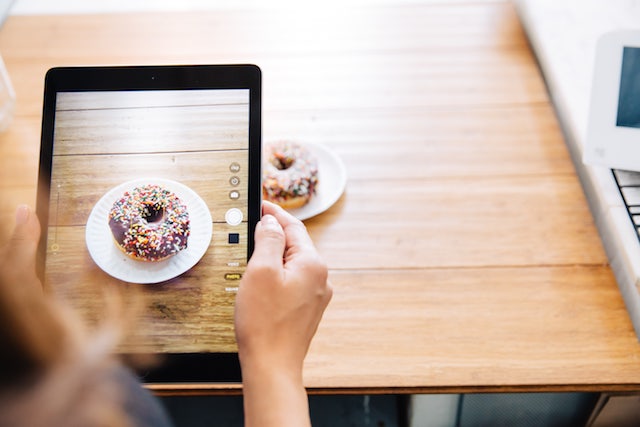 As a former GoDaddy employee, Sophya is a big fan of the company and its products. In fact, she built the Donut Parlor website using the new GoDaddy GoCentral Website Builder when she still worked at GoDaddy.
"I was a web developer previously," says Sophya. "It can take a lot of time building a website from scratch, and GoCentral made it quick and easy."
Between a full-time job and trying to start a business, Sophya had very little free time. So using GoCentral was a fast, easy way to get a website that looks like it was painstakingly designed and built by a professional. In minutes, she was able to check "Donut Parlor website" off her to-do list.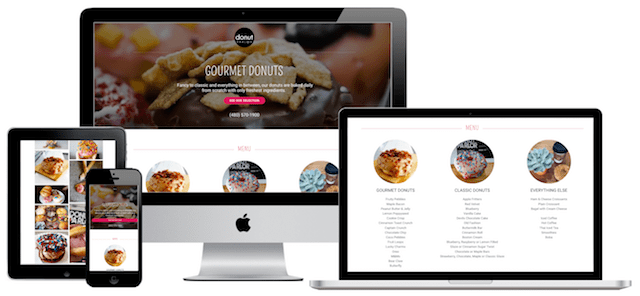 "A lot of customers come in and compliment our website," says Chhaya. "So it helps out with our branding as well." Sophya adds that customers like being able to see all the donut options online ahead of time so they can plan their order beforehand. She notes:
"When people visit our website, I want them to think, 'I want donuts, NOW!'"
In addition to using GoCentral, the Donut Parlor team is building a following on Facebook and Instagram. Donuts are so darn photogenic.
What it takes to launch a restaurant or bakery
"It's a lot of hard work just to get the doors open," says Sophya. "It's exhausting, and you don't have a lot of time."
Chhaya agrees wholeheartedly. "A lot of the stuff in the shop I did build with my own two hands. So when they talk about blood, sweat and tears, that's actually literally what I went through," he says.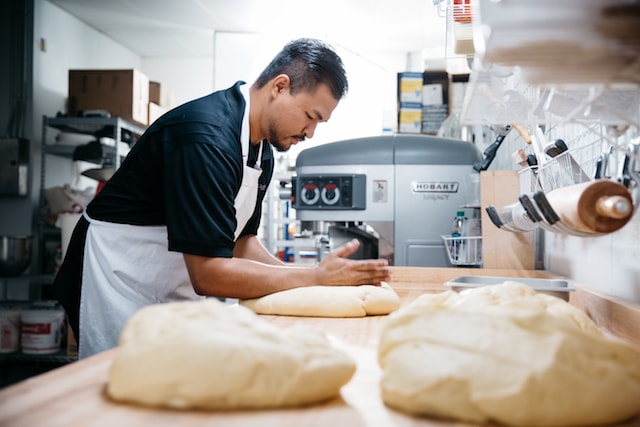 The best piece of advice they received during the startup phase was that it wouldn't be easy, but it would eventually pay off. Keeping their eyes on the prize helped. "It was a huge sigh of relief when we made our first sale," says Sophya. "We finally did it!"
When things get challenging, the siblings lean on each other. But they've been through adversity before, and Sophya thinks it helps to remember everything they've already accomplished. That's a great motivator.
Serving donuts, feeding souls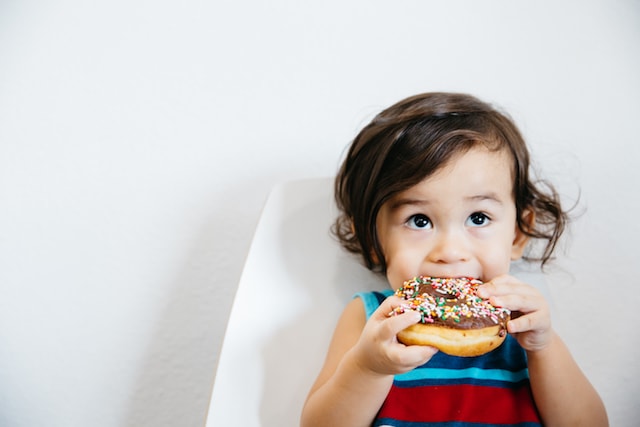 Giving back to the community has always been a given for the Donut Parlor team. "The leftover donuts are donated to different charities and church groups," explains Chhaya. "It's just a way to give back to the community."
The family has partnered with many local organizations to support fundraisers for first responders, higher education causes and community-building initiatives. And the community loves the Donut Parlor back.
"We never anticipated the amount of support reciprocated back, and after being voted the No. 1 Donut Shop in Arizona, it's been a blessing," says Sophya. "Donut Parlor still has intentions on giving back to the community, but our main focus will always be creating the foodie experience of a lifetime."
Donut Parlor — Looking to the future
What keeps Sophya and Chhaya looking ahead? "Being an entrepreneur — and also maybe having something to pass down to future generations — is something that keeps me going," says Chhaya.
One thing that appealed to Sophya and about going into business for herself was the idea that the sky's the limit. She hopes they'll be able to open more donut shops across throughout Arizona. And being online will be a big part of that growth. As Sophya explains:
"GoDaddy can help us get there with the products they offer. Our customers find us online and [learn] where we are located. They use our website to see our menu and even pre­-order online for events and weddings."
Donut Parlor has been known to ship donuts on occasion. If this strikes you as a fantastic idea, check out their menu and photos of their goodies at DonutParlor.com.
Try GoDaddy GoCentral for free
Inspired by Sophya and her beautiful donut website? Try GoDaddy GoCentral for free. Build a simple site in under an hour, and add additional features like email marketing and an online store when you're ready.
Bonus: GoCentral is entirely mobile-friendly. Build and preview your website anytime, anywhere, on your phone or tablet, and add or change photos as often as you like.
Check out our Content Creation worksheet to get started!