A dozen places to outsource content creation
Getting good content for your website can often feel like a challenge. You need someone who's up to the job of creating content that will engage your readers and encourage them to do business with you. However, when you're pressed for time and money, you might be tempted to turn to a friend, family member or colleague who can do a "good enough" job. You don't have to do that nowadays, though. Instead, you can outsource content creation.
How to outsource content creation
To outsource content creation, reach out to content creators on the web who can really do amazing things. Try any of these 12 sources out when you next need content for your website — and you just don't have the time or inclination to do it yourself.
Video
More and more people now expect to get information online through video formats. It's easier to take in, entertaining, and informative. That's why it's important as a small business to embrace video content. You can use videos to show viewers how to use your products, to give a behind-the-scenes glimpse of your business, even to showcase glowing testimonials from satisfied customers.
1. VideoHive: Video isn't the only thing you can buy from this site. It also offers an entire library of video effects, which you can use to give your own videos a final polished touch. Plus, there's often free content to mine. After all, every business, no matter how small, can always afford free!
2. iStock: You'll be surprised at how specific your video needs can be. Do you need footage of hipsters? How about traffic in New York? Maybe something in slow motion? Whatever it is, you're sure to find it on this website. They've got thousands of videos, all easily searchable.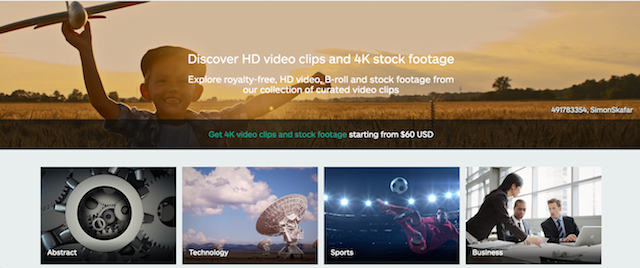 3. Vimeo: This source offers the highest quality video around and is so trusted by content creators that there's a lot of original content created just for them. If you want something that looks very professional, this is the place to look. And if you're interested in learning to make the content yourself, the site offers video-making tutorials.
Text
Every business needs quality copywriting. Crafting content like blog posts and website copy is an art — and when you get it wrong, you can really get it wrong. If writing isn't really your thing, or you don't have a strong writer on your team, it's definitely worthwhile to outsource content creation in this area. The resources below can help craft quality blog posts, webpage copy, social media posts, press releases and more to help your business stand out among the competition.
4. Essay Roo: Copywriting isn't just limited to blogs. You might need someone to write social media posts, press releases, news articles and more. This writing service provides writers who can tackle almost any task you throw at them. They know that a press release will read differently than a blog post and adjust their copy accordingly. As such, their writers are more specialized.
5. BoomEssays.com: Need blog posts that capture your readers' imaginations? This site's writers have a fantastic understanding of how content can convert customers. Simply let them know what you want your blog to do and leave it to them. Their turnaround time is one of the quickest around, so you can respond to events and trends in real time. And you'll likely get copy that you can use right away, without any tweaks needed.
6. UK Writings: This writing service is staffed by writers who are well practiced in their craft and have spent time in the field. If you order from them, you'll see the difference in quality. Try them when you need to outsource content creation for more in-depth pieces.
Infographics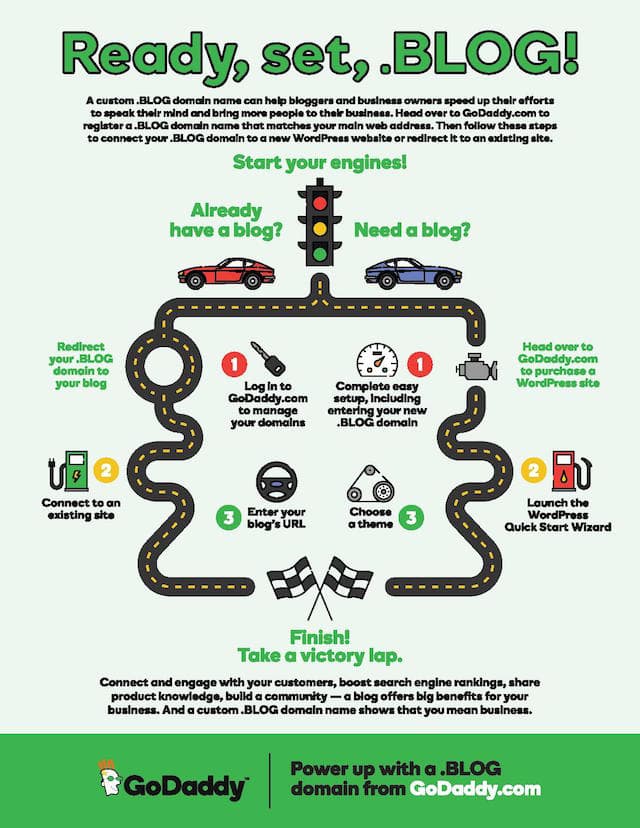 Infographics are hugely popular at the moment, and for good reason. They can get across a massive amount of information quickly, and entertain as they do so. Try using infographics to illustrate all the ways your business can benefit a customer, how a process works, or to describe the history of what you're selling.
7. Killer Infographics : This company specializes in a helping brands tell their stories visually. According to information on the agency's website:
"Through a combination of icons, illustrations, and/or data visualizations, successful infographics are unique pieces of visual content that show content rather than just talking about it. They can either tell a targeted story or present the facts and let viewers create their own conclusions — it all depends on your goals."
Killer Infographics offers a three-tiered visual content creation strategy: one project; a "Starter Campaign" that includes a few projects; and a long-term visual campaign designed to increase engagement.
8. VectorStock: Image quality can make the difference between a good website and a great website. Vectors are flexible, high-quality images that you can use anywhere. VectorStock offers excellent quality vectors that you can buy and use on your site, any time. Try using infographics from this website and see how far you can go. They'll really raise the professionalism of your own site.
9. Visual.ly: Sometimes, less is more. This company knows that, and will create infographics that show the reader exactly what they need, without any extra visual noise to distract them. Visual.ly also is cost-effective, so you know that you can get quality infographics even if your budget is on the smaller side.
Images
High-quality images can entice visitors to stay on your website to learn more about your products or services. But professional photography can be expensive, and small business owners are often too busy to take their own pics. These stock photo resources can help.
10. iStock: Similar to its video offerings, iStock's images range from somewhat generic to industry-specific. This Getty Images company offers flexible pricing plans to suit a variety of budgets. Its nifty search engine makes is simple to find just the image — for creative or editorial use — you're looking for.
11. Fotalia: Get access to 74 million royalty-free images, vectors and videos. "Fotolia is powered by a diverse international community of artists, graphic designers and agencies who bring you tens of thousands of new and unique images, illustrations and videos every single day," according to information on the website. You can buy plans and image licenses that are a good fit for your business, including pay-as-you-go.
12. Getty Images: There's a reason why Getty Images is so popular with some of the biggest businesses around. Their images are crisp, clear and relevant. They also have images from the most recent events around the world, so you can stay up to date with ease. Although Getty Images is on the pricier side, their images can lend an air of credibility to your website.
Check out this post for more tips on finding royalty-free images.
Review your content
Whenever you outsource content creation, it's always a good idea to give it a thorough once-over. Here's what you need to look for to make sure you're getting what you pay for when you outsource content creation.
Word count
Check the word count. You might not be able to see what 1,000 words looks like with just a glance, but you should ensure that you received the amount of copy that you ordered. Paste the copy into Easy Word Count, a site that can scan the text and give you an accurate word count.
Spelling and grammar
It's vital that you check the spelling and grammar before you post any outsourced content online. The assumption is that the content creator has done their own proofreading, but a second passthrough will help to catch anything they might have missed. It's easier than you think to miss a mistake when you're the person who wrote the piece.
Plagiarism
Use a plagiarism checker. If you're using a credible source to outsource content creation, it's unlikely that you'll have to worry about plagiarism. However, it's in your best interest to check your content for it, just in case. If you don't, you might unwittingly post content that belongs to somebody else. Pass the content through an online plagiarism checker such as Grammarly for your own peace of mind before you post it.
Original graphics
If you requested an original infographic, make sure that the idea used in it is original. This is easily done by putting the subject into Google and seeing what comes up. While you're there, search for the images they've used to make sure what they've included also is original (unless otherwise specified in your agreement).
Focus on what you do best
With help from these 12 places to outsource content creation, you'll never have to worry about scrambling for web content again. All you'll have to do is order what you need, when you need it, and let the experts create something original just for you — so you can focus on what you do best.