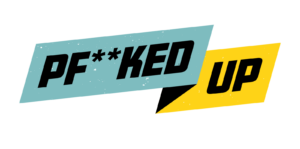 Sign up to be on the show!
Tell us your blunder and get on Pf**ked Up With Pfunder. We'd love to hear about your flukes, fizzles and outright fails as well as how you turned a mess or three into a success.
If that all sounds good, fill out the form below. Please note that due to the volume of submissions we receive, we may not be able to respond to all inquiries.