Email inspiration: Newsletter content concepts
Email inspiration can strike anywhere, at any time. Keeping a running list of ideas in your phone or on your computer can really help you strategize and send thoughtfully. Ultimately, the effectiveness of your email newsletter has the most to do with its content.
Email inspiration: Manage virtual teams and internal communication
GoDaddy customer, Managing Virtual Teams, uses email newsletters as an internal communication tool for their company and recommends their clients do the same. "GoDaddy makes newsletters and work emails exciting and being excited about your work is the first step to motivation," shares Silvina Martinez, the company's Media Marketing Specialist.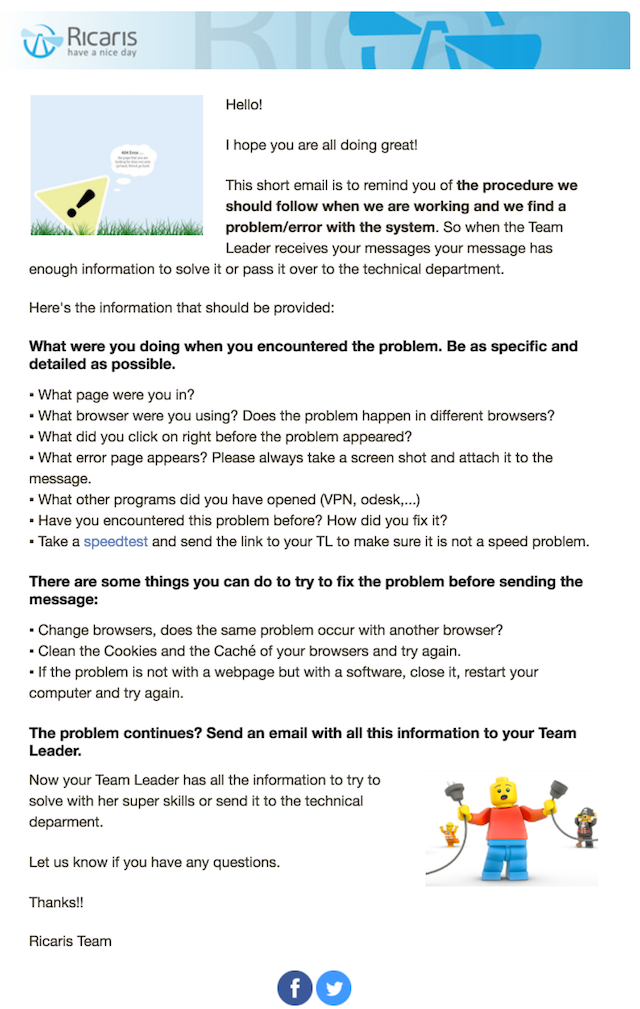 Managing Virtual Teams has found that email newsletters aid their clients in managing remote work forces effectively. They attribute this to their email newsletter content creating a shared sense of purpose, shared goals, becoming a forum for feedback, articulating challenges and solutions, and a practical method for organizing group events.
The marketing team also makes it a point to vary their content. Concepts include : memos, meeting notes, celebrations, motivation, and announcements.
Martinez notes, "The way we communicate has changed, and we need to use more visual, catchier methods of receiving and sending information."
Related articles for more email inspiration
It's a lovely practice to have a very clear outline of the content you want to communicate, and the way you want to communicate it, before you sit down to compose your email newsletter. You'll save yourself time and make it most likely your email newsletter hits its mark with your readers.
Put your content to work with
GoDaddy Email Marketing
. Create a stunning newsletter today.
Image by: Walt Stoneburner via Compfight cc