Email marketing made easy for property managers
Thanks to the rise of smartphones, people can read their email wherever and whenever they want to. Yet, with the increase in email comes the fall in popularity and efficiency of direct mail. It's far easier, cheaper and less wasteful to communicate through email if you do it right. For property managers, it's essential.
You can send email any time of the day — even pick the date and time you want the message delivered.
Gone are the days of endless phone calls and making sure the mail gets to the mailbox on time. Now property managers can send email at any time of the day — even schedule messages to be delivered at a future time.
The first step for property managers who want to use email to promote their properties is to build an email list. If you don't have one, please start one today. It's as easy as adding a signup form to your website.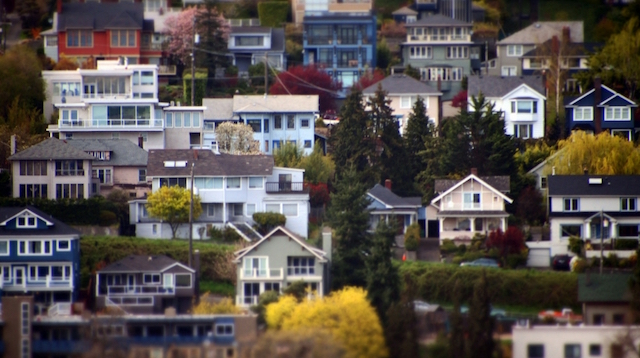 Start building your email list
To get started all you need on your website is a simple form that allows property hunters to fill out their information and opt-in to receive emails from you. When someone willingly gives you their email address, it ensures that the emails you send will be welcome. In the U.S., this will also keep you on the right side of the CAN-SPAM act.
Once you have a list, you'll want to divide or "segment" your audience into at least four categories:
Owners
Prospective owners
Tenants
Prospective tenants
List segmentation allows you to figure out what to put in the emails you send to each audience. It doesn't make sense to send the same email to everyone. This only increases the odds that they'll unsubscribe.
Create your email
Many people read emails on the go, so all emails should be formatted for the smaller screens of smartphones or tablets. This will lessen the chance of frustrating your readers because they can't comfortably access your emails. Any links that you include should also lead to mobile-friendly sites — whether your own or a third party's website.
I can't tell you the number of times I was interested in a product only to find that the website was not mobile-friendly or was hard to navigate on my smartphone.
It's also important to note that certain periods of the day and week may be better to send your emails. If you were a tenant, when would you prefer communication from property managers? Test out when you get the most responses and then go from there in the future. Unfortunately, there isn't a cookie-cutter time that will best give you the best results; it depends on the industry.
GoDaddy Email Marketing is the easy way to keep interest high.
Tailor them to your readers
Now that you have an email list and an idea of how and when to email your prospective buyers or renters, it's important to create a marketing strategy. Taking the time to do some research on who is on your list and what kind of interests, age groups and jobs they have will allow you to tailor your emails directly to them. This makes the readers feel like their property managers know who they are.
If you're like most property managers, you know what's going on in your communities. Use that knowledge to write informative emails that your clients and prospective renters will want to read.
Go beyond property descriptions — include information about the history of the area, things to do and new restaurants.
While figuring out the demographics of your audience, it's a good idea to do some research on what kind of information people want to see in their emails. Don't limit yourself to descriptions of your properties. Information about the area in general, things to do and new restaurants will keep your readers interested in what you have to say. Think of your prospects as a friend in town.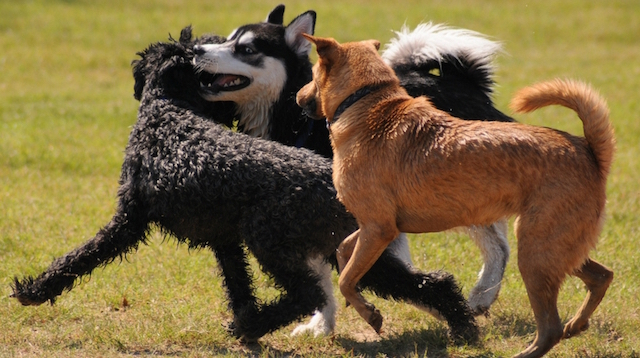 Remember that your readers are checking their email on the go. It's imperative that you get to the point quickly or they are likely to delete it and move on with their day. Short, catchy subject lines have to grab attention to get your email opened. Another thing to try is personalized subject lines. These will make your email stand out from the rest in a crowded inbox.
Be cautious about what graphics you use in your email. You don't want to overload the reader with pictures that don't mean anything to them. Obviously, include ones that show open rentals, but use only your best one or two.
Keep the momentum going
One mistake many new property managers make is to put work into creating a website, gathering an active email list, and then abandon their other online marketing efforts. Don't let the excitement of a successful email strategy stop you from growing the rest of your online presence.
Repurpose the text and pictures you use in your emails for posting on Facebook, Twitter and Pinterest.
Social networking is huge and most people are involved in it in some way. Facebook, Twitter and Pinterest are three more ways that you can quickly reach potential renters and current customers. It's easy to rest on your laurels once you feel like you've done your work with an email list, but that complacency will only harm you and your business in the long run.
Successful property managers make email work for them
Don't be intimidated by the effort it takes to create a strong and healthy email list for your properties. Products like GoDaddy Email Marketing do most of the work for you. There are also many professionals who specialize in website design and lead generation. If you feel like you're floundering or simply don't have the time to do it yourself, there's no harm in hiring outside help. This is what Tim Ferris teaches in his bestselling book, The 4 Hour Work Week.
Don't be put off by the effort it takes to do email marketing. It pays off.
Just remember to watch your costs. Email lists will help you make more sales down the line, but costs may be high at first if you aren't careful. These steps, along with common sense, are a fantastic starting point for even the newest property managers to get a head start on growing a healthy client list.
Image by: Visualhunt