Why every business needs a business domain name
An online presence is crucial to the success of your business. Most consumers search online for local products and services. If you don't have a business domain name, that means people are searching for — and not finding — your business online.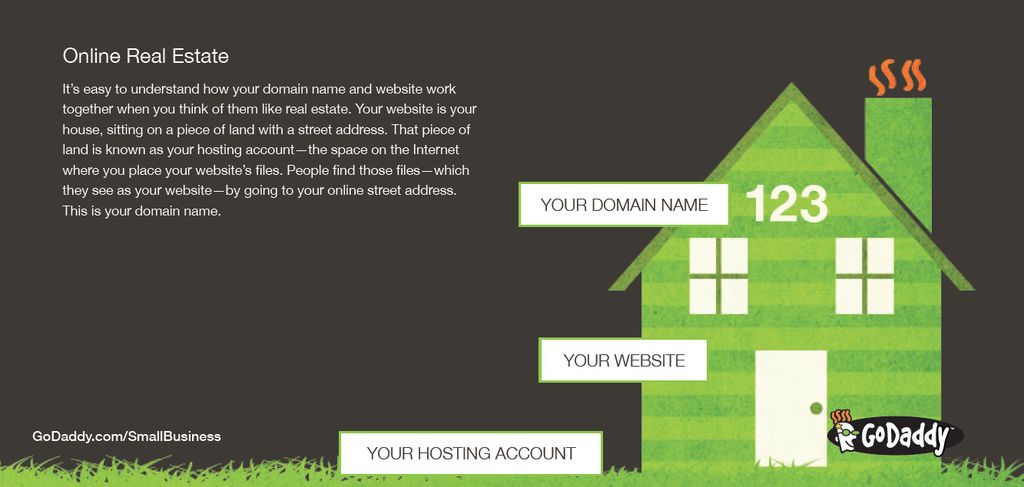 The first step to building your online presence is to secure a domain name. For more information, see Domain Name Basics.
Here's what a domain name can do for your business:
Accessibility. Your actual store might open its doors from 8 a.m. to 5 p.m., but a domain name is available 24/7. You can use your domain name to build a website that provides important information, such as your store hours, phone number, location, and descriptions and images of your products and services. You can even connect with customers personally through a blog.
Brand Protection. If you don't register a domain name and create a site for your business, someone else might. In fact, we recommend registering multiple domain names to ensure brand protection. For more information, see Why should I register more than one domain name?
Professional Email.  Did you know that when you register a domain name, you can create custom email addresses? For example, if your site is CoolExample.com, then you can create email addresses like Info@CoolExample.com andSales@CoolExample.com. Having your email address at your business name is much more professional that using a free email service.
Promotion. Even if you aren't selling products and services online, you can use a domain name to promote your brick-and-mortar business. For example, you can direct customers to CoolExample.com. On your website, you can advertise upcoming sales and events, offer special discounts or printable coupons, and highlight what's new.
Online Sales. To capitalize on the growing number of online shoppers, consider selling some of your products and services online. It's the perfect way to expand your business nationally or globally. For details, see Selling Products Online.
Don't get left in the cyber dust! No help landing on a company name? Try our Business Name Generator service. Register at least one domain name, and then learn about building your website.
Image by: josemanuelerre via Compfight cc