My First SEO Steps as a Small Business Owner
The GoDaddy product information in this article is outdated and currently under review for accuracy. For the latest up-to-date product information please visit godaddy.com
As a new business owner, I had to check a number of important items off the getting started list: register a domain, get a professional email account, set up online bookkeeping, create a kick-ass website, and dive into basic search engine optimization (SEO) to help my potential customers find me online. There's a lot that needs to be done when you're launching a business, so even breaking the surface of the online fundamentals takes some time — especially SEO.
So how did I start optimizing my own website? I began with a few of the essentials – some you've likely never heard of since SEO is constantly changing. Gone are the days of putting just about all the emphasis on keywords and meta data (even though even some of the older methods are still somewhat relevant). As Jayson DeMers explains in Search Engine Watch:
"Keywords once meant everything to a campaign; Google collected data about a site solely based on the keywords that were present on its pages and in its links, and companies could measure their success based on how they ranked for their target keywords. It was a simple, one-to-one relationship that made it easy for almost anybody to start stuffing and ranking.

Fortunately, those black hat practices have mostly died off, but there are still many search marketers who hold keywords in high regard. It's true that looking at your keyword rankings can still give you some indication of the health of your campaign, but the relationship between keywords and search visibility success has become much more complex, and there are too many other onsite optimization considerations to ignore."
Finally, search optimization that targets humans rather than spiders has arrived. Although I'm still scrambling to beef up my SEO, here are some of the SEO steps I implemented right away:
I created original, high-quality content.
Keywords and link building are no longer as impactful as they once were; now, it's all about creating valuable content. Google and other search engines are switching gears to focus on the relevance of the information you provide on your site. The "bots" that determine your site's search engine ranking are crawling the web in search of sites that are conversational and have valuable content. (Not to creep you out, but Google's system is critiquing your site like an extremely intelligent superhuman would.)
Must-do: Write your website content for your visitors and customers, not robots and computers.
Pro tip: Read up on advice for writing compelling website content, hire a professional wordsmith, or find a copywriter/editor to clean up your content before it goes live.
I designed a mobile-responsive site.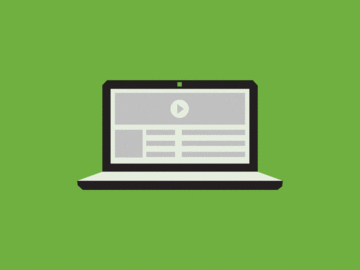 Now more than ever, a mobile website's usability and user experience is clutch. Besides creating a traditional website, building a mobile website should be at the top of your online checklist. Most search engines deliver different search results on your mobile device than they do on your desktop. That means you need to start considering the functionality of the mobile version of your site. If yours has a high bounce rate (visitors leave your site quickly), loads slowly or isn't as accessible as most modern mobile sites, than you can expect to be penalized.
Must-do: Create a mobile-responsive website.
Pro tip: Do some competitive analysis. Look at your competitors' mobile-responsive sites to figure out what you need to do to stand out from the pack.
I created meaningful social content.
Using social media for your business has numerous benefits, but it's never been more important for SEO than today. Search engines are measuring social signals such as likes, favorites, shares, retweets and +1s to determine valuable, search-worthy results. According to experts, we should expect high-quality social media posts to rise higher and higher in search results. To avoid spreading yourself too thin, consider focusing a majority of your social efforts on two platforms, or hiring a part-time social media expert.
Must-do: Beef up your social media to make the best first impression possible.
Pro tip: Expand your social media audience and research what content they deem valuable (highly sharable).
I steered clear of old-school SEO methods.
Several years ago, I wrote about and "specialized" in SEO. And let's just say the old methods were tedious (using keywords to the point that your website content read awkwardly because you needed to use a specific word 30+ times on each page) and just plain complicated.
If you haven't already drawn the conclusion that humanizing your website now is the way to search engine bots' hearts, than I haven't done my job. Plain and simple, your website needs to act like a person – conversational and relatable – and not like a cheesy ad you want to fast-forward through.
Image by: Keoni Cabral via Compfight cc